January 4, 2017 12.08 pm
This story is over 59 months old
Lincoln fundraisers bolster campaign to get honour for last surviving Dambuster
A growing campaign to present the last surviving Dambuster with a knighthood after he was missed off this year's honours list has received local backing. Supporters and friends of George "Johnny" Johnson, 95, have criticised the revelation that he had been refused the honour, including TV star and Honorary Ambassador for the RAF Air Cadets Carol Vorderman.…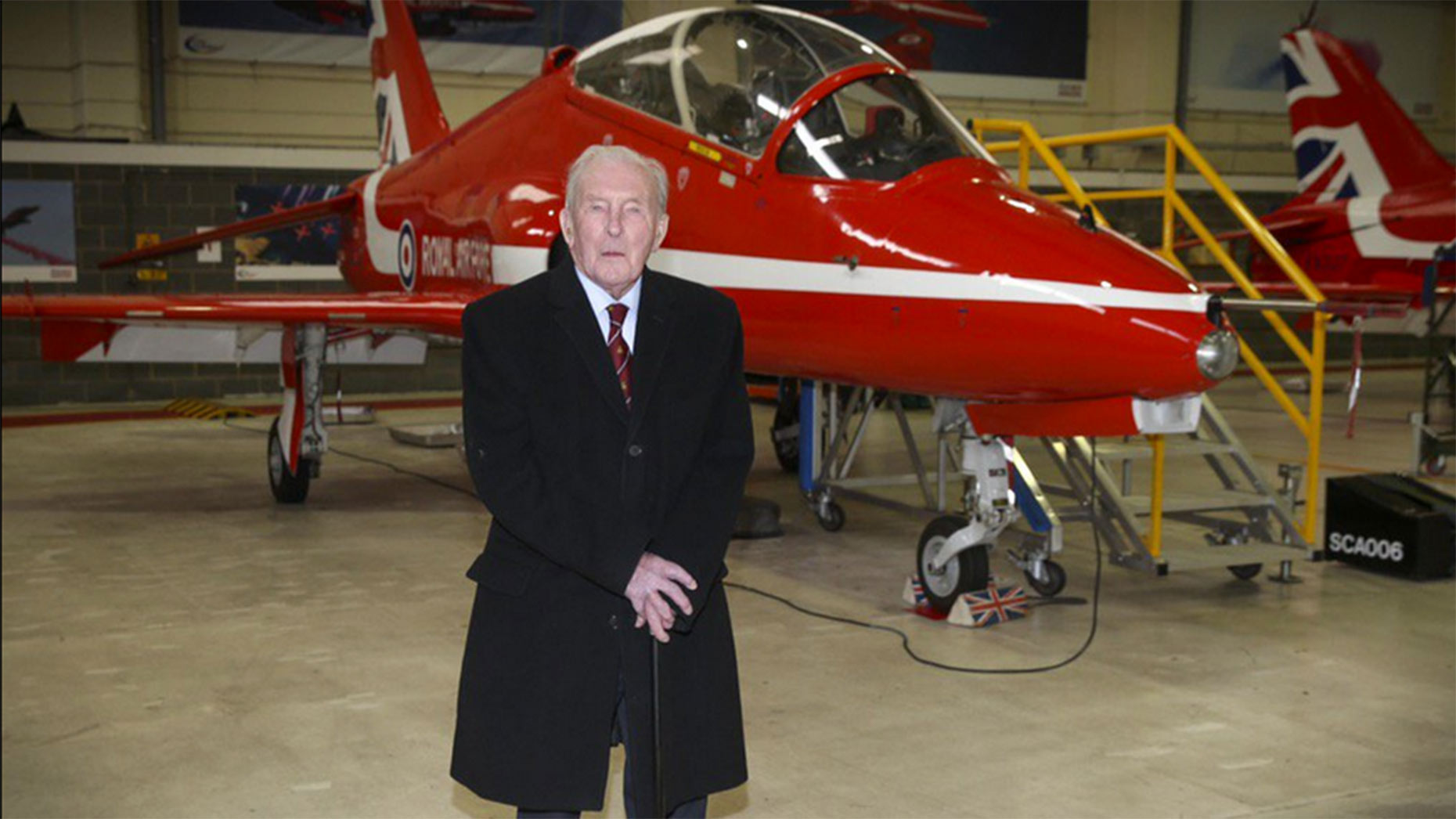 A growing campaign to present the last surviving Dambuster with a knighthood after he was missed off this year's honours list has received local backing.
Supporters and friends of George "Johnny" Johnson, 95, have criticised the revelation that he had been refused the honour, including TV star and Honorary Ambassador for the RAF Air Cadets Carol Vorderman.
George, who now lives in Bristol, flew from RAF Scampton near Lincoln with 617 Squadron and was responsible for the mine which hit the Sorpe dam during the famous dam raids on May 16 and 17, 1943.
In an online petition, started on Tuesday, January 3, to the Honours and Appointments Secretarist at the Cabinet Office, Carol Vorderman said: "Last year I met 95-year-old George "Johnny" Johnson – Britain's last surviving hero from the Dambusters raid on Nazi Germany.
"I was overwhelmed and humbled by his achievements and what he has done for this country.
That's why many of us were extremely disappointed that, in spite of being nominated, he was overlooked in this year's New Year Honours list. I can't think of anyone who deserves a knighthood more than Johnny."
Mr Johnson said previously that any honour he received would be dedicated to crews who died during the bombing raids.
A helping hand with local fundraising
Lincoln fundraising team Cooke & Connell have added their support to the campaign, which gained national attention following a front page appeal in The Sun newspaper.
The team said in a statement: "His courageous war efforts as well as his work as ambassador for the RAF Air cadets are only part of this man
"With the current publicity Johnny is known to everyone in the United Kingdom and we had the honour of meeting him when he visited Lincoln in 2016.
"He generously gave his support to our fundraising effort by allowing his signature to be added to the fantastic glass plates we are producing to raise funds for local causes and charities.
"A limited number of glass plates and sets of coasters are being produced. The plates and coasters depict the remaining UK and Canadian Lancaster aircraft plus the last flying Vulcan aircraft that was recently removed from flying duties.
"By kind permission also shown in the designs are the signatures of the air crews, together with those of two WWII veterans -Johnny Johnson DFM who was the bomb aimer on Lancaster ED-825 that attacked the Sorpe Dam on the night of 16/17 May 1943 and Fred Sutherland RCAF who was the front gunner on Lancaster ED-912 that attacked the Mohne Dam on the night of 16/17 May 1943.
"We urge everyone to add their voice to the plea for a Knighthood for this great man
If you would like more information on the memorial plates contact [email protected]"