January 20, 2017 11.26 am
This story is over 63 months old
Lincoln woman fined over £1.5k after rubbish dumped outside closed tip
A Lincoln woman has been slapped with a £1,500 bill after a pile of rubbish was tipped onto the road outside of the recently closed Whisby Waste and Recycling Centre. Karen Frankman of Browning Drive, Lincoln was charged for failing to give information relating to the fly tipping offence on May 3, 2016. Whisby tip was…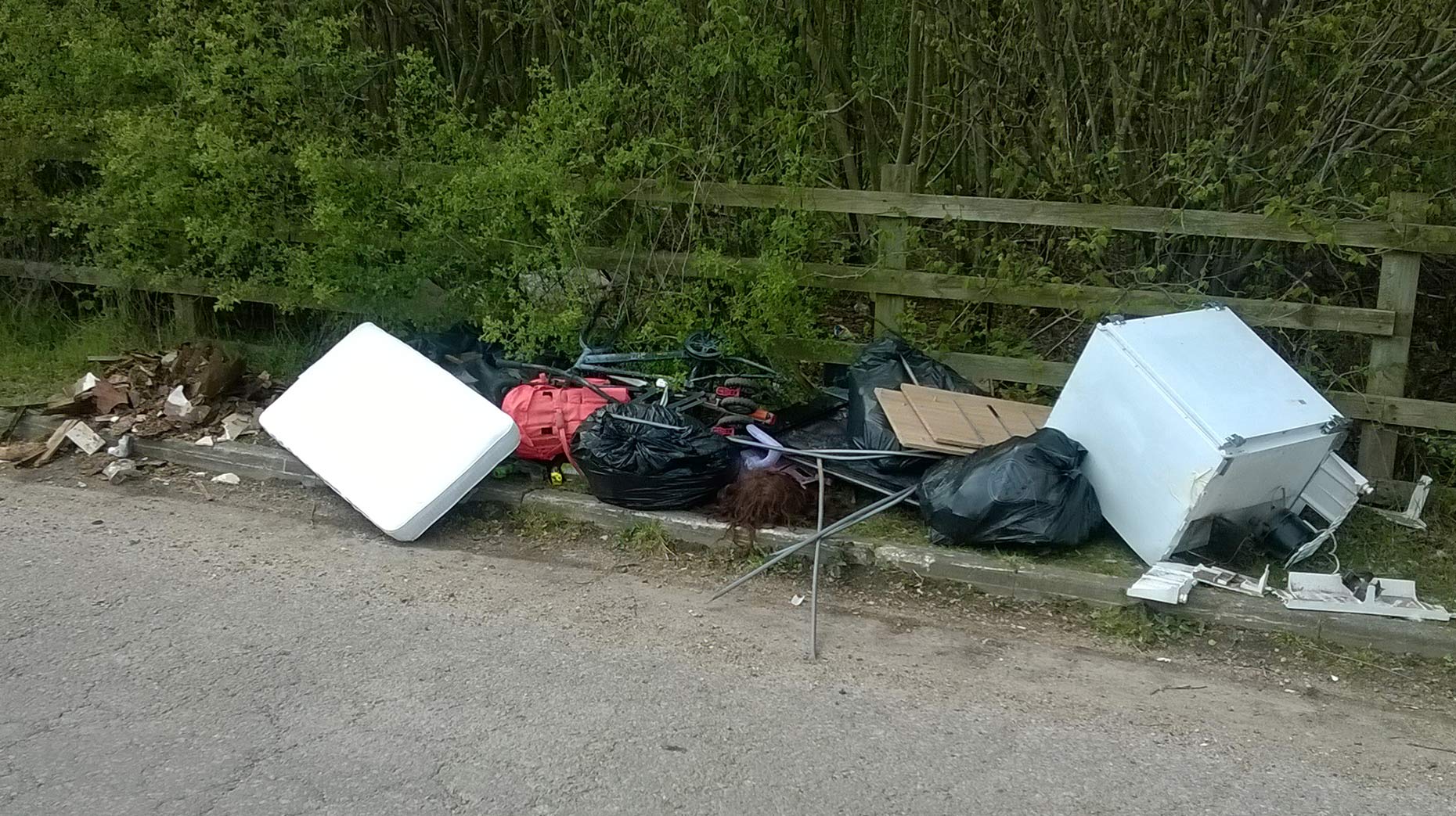 A Lincoln woman has been slapped with a £1,500 bill after a pile of rubbish was tipped onto the road outside of the recently closed Whisby Waste and Recycling Centre.
Karen Frankman of Browning Drive, Lincoln was charged for failing to give information relating to the fly tipping offence on May 3, 2016.
Whisby tip was closed along with the Leadenham site in March last year in response to funding cuts at Lincolnshire County Council.
North Kesteven District Council then undertook a proactive monitoring operation at the closed centre and in the rest of the district.
The quantity of rubbish discovered on May 3 included white goods, general household waste, children's toys, wood, rotten wood and metal work.
Evidence was found relating to Frankman, who was invited to an interview under caution on three occasions but failed to attend. She subsequently failed to comply with an official notice requiring her to give information about the fly tipped waste.
On January 16, 2017, she failed to attend at Lincoln Magistrates' Court and in her absence was fined £660 under S110 of the Environment Act 1995 for failing to give the necessary information.
Further costs of £851.22 and a £66 victim charge brought the total to £1, 577.22.
Councillor Richard Wright, NKDC Executive Board Member for enforcement and environmental matters, said: "We take the blight of fly tipping extremely seriously in North Kesteven and prosecute where we can, not only in order to protect the natural beauty of the district and enjoyment of it by our residents and visitors, but to protect council resources and taxpayers' interests.
"Even if we can't be certain they did it themselves, if we have evidence linking them to it, we will take action. They are ultimately a part of the problem and need to be a part of the solution by sharing what information they have."
Recent figures show that North Kesteven District Council is the most proactive of all Lincolnshire authorities in taking a hard line against such environmental blight.
The council is behind 80% of all fly-tip prosecutions taken by all seven of Lincolnshire's local councils.
Reports of fly tipped waste can be made on 01529 414155.