January 26, 2017 11.17 am
This story is over 66 months old
"An otterly wonderful sight": River critter gives Lincoln cameraman a friendly greeting
It's not often you catch a glimpse of a river otter exploring the waterways of Lincoln's city centre, but when one swims up to you for a cheeky 'hello' you'll surely think yourself a lucky cameraman. Creative Advertising student at the University of Lincoln Nick Elliott couldn't believe his luck when he spotted an inquisitive…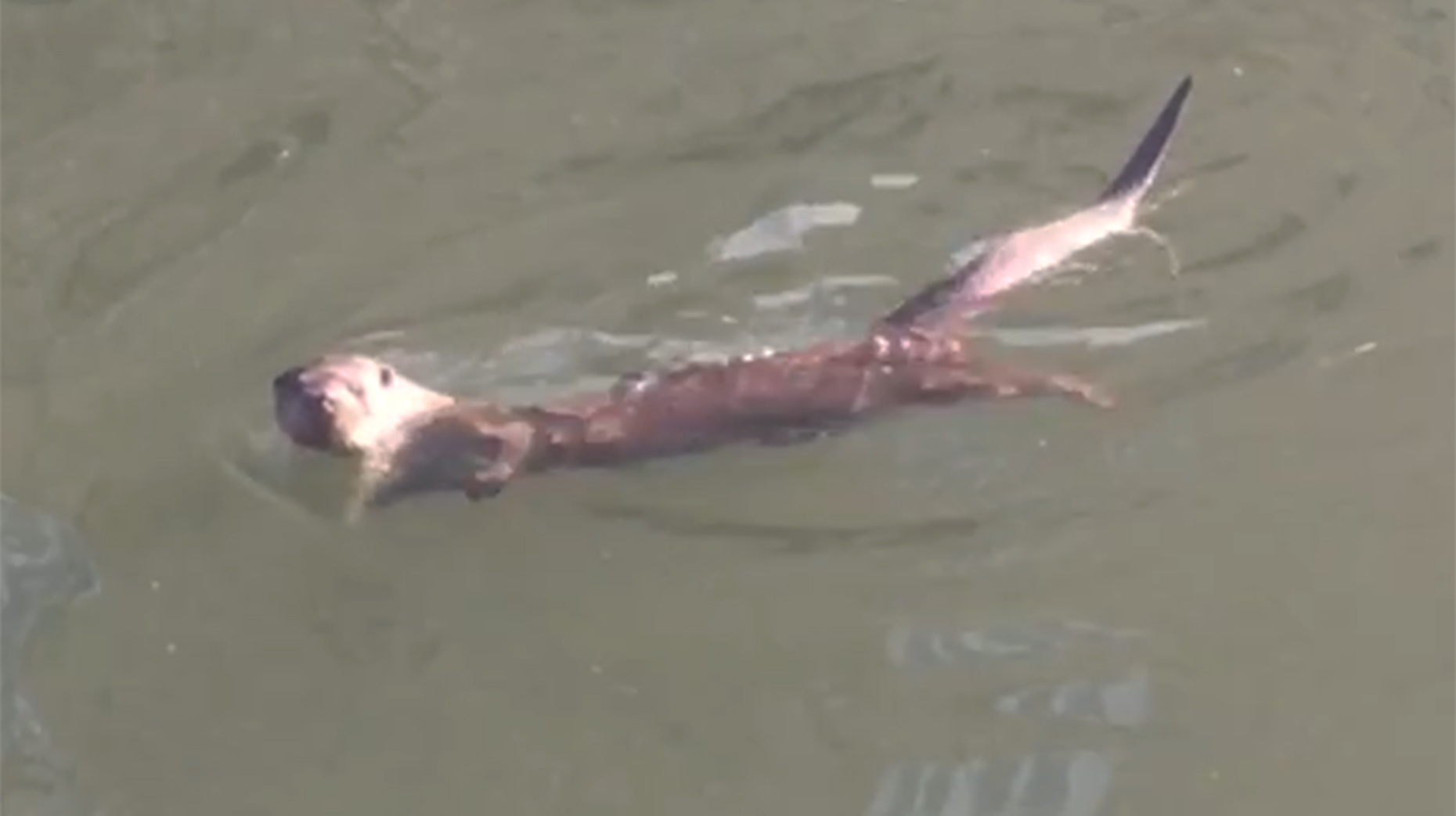 It's not often you catch a glimpse of a river otter exploring the waterways of Lincoln's city centre, but when one swims up to you for a cheeky 'hello' you'll surely think yourself a lucky cameraman.
Creative Advertising student at the University of Lincoln Nick Elliott couldn't believe his luck when he spotted an inquisitive pair of eyes peeking up at him from the River Witham near St Mark's Square.
Luckily, he caught the whole encounter on his camera.
Who'd have thought otters could give such a friendly greeting? Check out the heartwarming video:
Translating the series of snorts and squeaks might be one for the nature experts, but this lone otter seemed to be in playful spirits as it stared down Nick's lens.
Nick said: "I recorded the video near St Marks Square on Wednesday, January 25, featuring a lone otter.
"He squeaked at me before going underwater and then catching a fish underneath the bridge.
"I've never seen one before and I was amazed that he just appeared in broad daylight!"
Despite otters almost disappearing completely from the country's waterways in the 1970s and 80s, a hunting ban has seen numbers slowly rise again.
Although by no means a common sight, especially near to the centre of the city, there is an increasingly good chance of spotting an otter in Lincolnshire.
---
Taken an interesting, funny or unusual video in Lincoln? Get in touch with the news team via [email protected]