January 28, 2017 5.51 pm
This story is over 59 months old
"She was shouting 'he's still in there": Neighbours in shock after fatal Lincoln house fire
Residents have described how their street was filled with thick, black smoke the night a man was killed in a house fire in Lincoln. Lincolnshire Police investigators and crew from Lincolnshire Fire and Rescue remained at the scene on Derwent Street on the afternoon of Saturday, January 28 after the fire in the early hours of the morning.…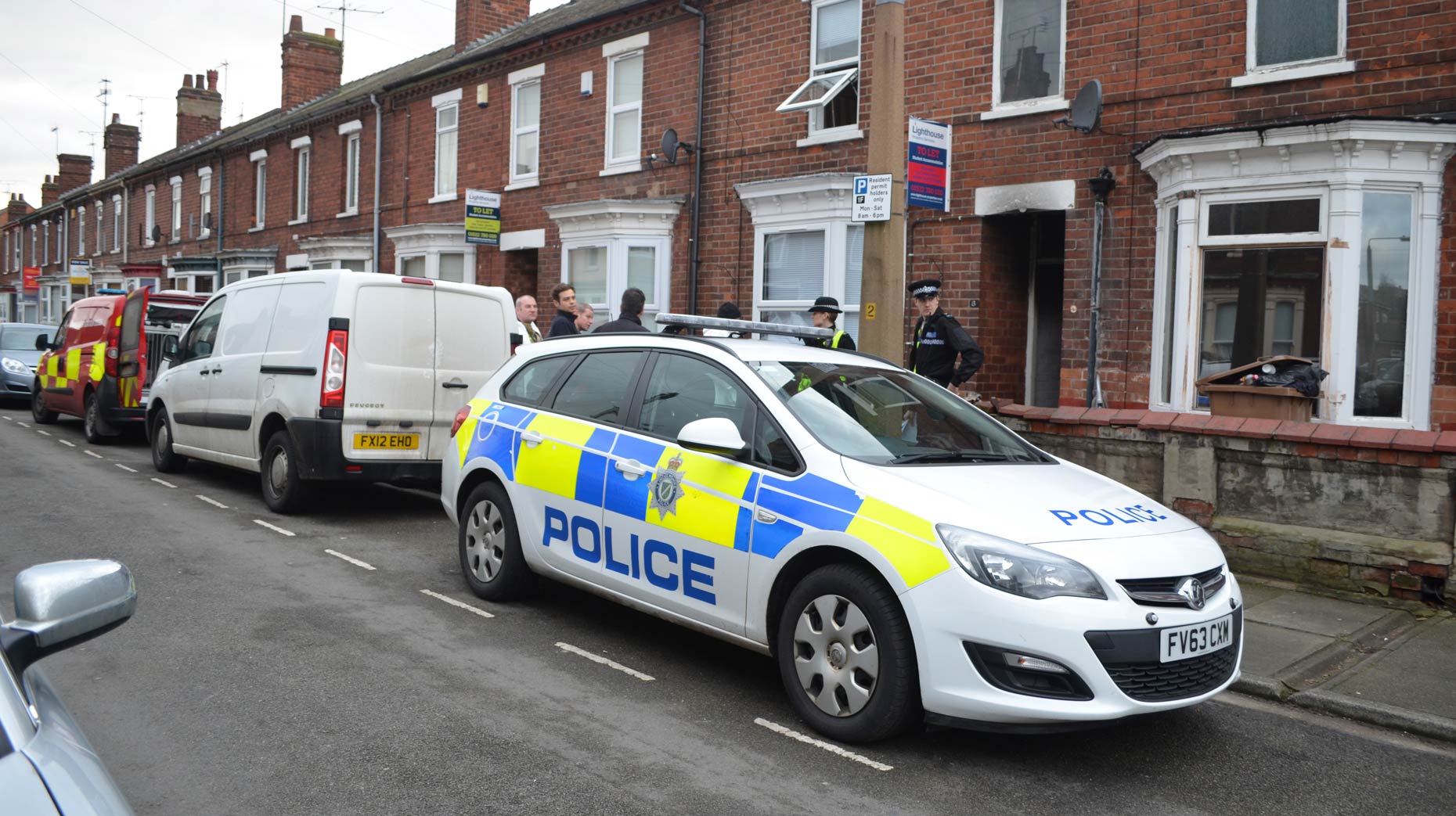 Residents have described how their street was filled with thick, black smoke the night a man was killed in a house fire in Lincoln.
Lincolnshire Police investigators and crew from Lincolnshire Fire and Rescue remained at the scene on Derwent Street on the afternoon of Saturday, January 28 after the fire in the early hours of the morning.
Investigations are still ongoing into the cause of the blaze and the man is yet to be officially identified.
It was previously confirmed that while two people managed to escape from the terraced house, a third person sadly died.
Severe damage was evident by daylight. Windows of the home are blackened and piles of charred items remain in the alleyway by the side of the house.
Neighbour Dale O'Flynn told The Lincolnite he and his family heard a loud bang as they were evacuated from their home at around 4am.
"My lad came in and he said 'I can smell burning'. I had no idea what time it was and we couldn't smell anything as we were upstairs.
"Then all of a sudden we got a knock on the door saying 'you're going to have to get out, next door but one's on fire!'
"We had to leave the cats in the house but we got the dog out, my wife and my two kids. We went and stood on the other side of the road and there were loads of people about.
"It was awful, one of them was trying to get back in the house but they couldn't get back through the flames.
"The lass who lives there then started shouting 'he's still in there!' And sadly he didn't make it, they didn't manage to get him out. I've been told he has died.
"The street was full of thick black smoke and you could see the glow of the flames.
"Just as we left we heard the explosion.
"We heard the commotion outside but because we have a lot of students down here, you get used to a bit of noise.
"Residents were stood on the street and they told us we couldn't go back in our houses and so the vicar took us all in the the vicarage over the road. Students, everyone, she took us all in and made us cups of tea.
"You can still smell the smoke. When we came back at about 5.30am, our house was thick with smoke.
"It's a couple who live there, I think they're a couple.
"There is quite often flashing blue lights down the street.
"You just don't expect it so close to your house. You do think about his family."
Lincolnshire Police have not yet responded after being contacted by The Lincolnite about the fatal incident.