January 28, 2017 9.00 am
This story is over 66 months old
Top 10 Lincoln cafés and restaurants according to TripAdvisor
Fancy going out for a meal this weekend but can't quite decide where to go? Why not take some inspiration from reviewers on TripAdvisor? The Lincolnite team has compiled a handy top 10 guide to the most highly rated eateries in the city. Enjoy your trip out, and let us know your favourite place to eat…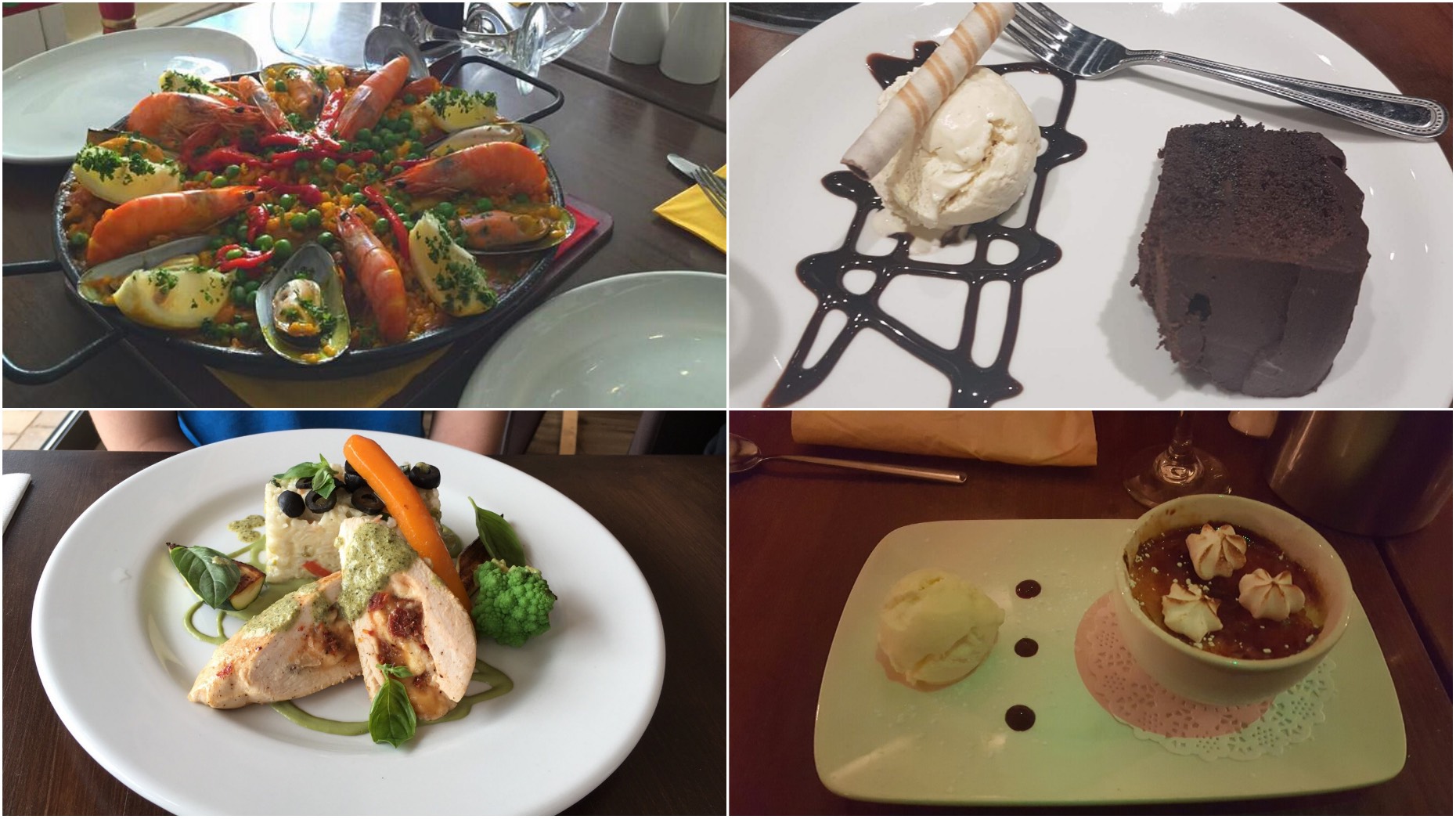 Fancy going out for a meal this weekend but can't quite decide where to go? Why not take some inspiration from reviewers on TripAdvisor?
The Lincolnite team has compiled a handy top 10 guide to the most highly rated eateries in the city.
Enjoy your trip out, and let us know your favourite place to eat at in the comments.
---
1. Bunty's Tearoom
Location: Steep Hill
Bunty's Tearoom has been voted very highly in the rankings, with many reviewers saying they could not find fault with the quirky establishment.
One reviewer said: "We love this place! Great food, super service and a really vintage atmosphere.
"Their cakes are just amazing and even the way they serve jacket potatoes is notably better than any other cafe in the area… Thoroughly recommend!"
Another added: "We came here with friends and we could tell the place was popular with the queue that was outside.
"We had our 10 month old son with us and they were so accommodating."
---
2. Rising Café
Location: Newland
Located in the Alive Church on Newland, The Rising Café provides a range of homemade food from just £2 and is staffed by women who are on the road to recovery from either addition, homelessness or prostitution.
One reviewer said: "Made my second visit within a week, and not disappointed at all! Brilliant café.
"Then there's the food. Fabulous. Be warned, the sandwiches are gi-normous triple deckers, but scrumptious."
Another added: "Great atmosphere, comfy sofas or practical tables set amongst quirky props and the great wall of the mighty cathedral!
"Such good value food with great service."
---
3. Ole Ole Tapas Bar
Location: Bailgate
Ole Ole is a family-run authentic Spanish tapas bar and restaurant, with a rustic and traditional look, making you feel like you are in the heart of Spain.
One reviewer commented: "Excellent tapas restaurant.
The food was delicious, service was excellent, friendly and very helpful. Will definitely go again."
Another reviewer added: "Quite simply, this was the best meal that we have eaten out for a very long time.
"The food was excellent, attention and interesting conversation from the staff, couldn't be faulted."
---
4. The Bronze Pig
Location: Burton Road
The Bronze Pig is owned and run by Eamonn and Pompeo and offers a contemporary English cuisine, with a strong influence of Italian.
A reviewer said: "We had heard only good reports and we were not disappointed.
"We had all three courses and the food was delicious and beautifully presented. The service was very good and the staff were attentive without being overbearing."
Another reviewer also commented: "The Bronze Pig deserves wholehearted recognition for what they continue to achieve at this intimate, well managed, delightful restaurant."
---
5. Laguna Verde Restaurant
Location: Burton Waters
Laguna Verde Restaurant is a Mediterranean restaurant 'with a twist'.
One reviewer said: "This was our first visit to Laguna Verde.
"We found it located in an attractive situation overlooking the boats in the marina.
"The inside was smart and fresh and the staff were welcoming, polite and professional."
Another added: "Highly recommend a visit, we will definitely return."
---
6. The Bowl Full Tapas Bar
Location: West Parade
The Bowl Full Tapas Bar is an authentic Spanish restaurant offering bar snacks, sharing platters and tapas.
A reviewer posted on TripAdvisor: "Best to go here hungry, cos you won't be when you leave!
"You get presented with plates loaded up with an amazing array of cheeses, meats and breads.
"The table got cleared and then some more was brought out. All fresh and nicely served. A small place but really cosy. Well worth a visit."
Another said: "The meal was lovely and the service was first class."
---
7. La Trattoria Da Vincenzo
Location: West Parade
La Trattoria Da Vincenzo, an Italian restaurant ,serves traditionally cooked family dishes, offering you only authentic recipes and something different to the larger chain restaurants.
One reviewer said: "We had a really lovely meal here.
"The food was delicious and service was excellent. It is really cosy, we were in one room so it was like a private hire."
Another said: "An Italian delight."
---
8. Ethan's Japanese Steak House
Location: Doddington Road
Ethan's Japanese Steak House specialises in a range of teppanyaki and sushi dishes.
A reviewer commented on the TripAdvisor site, saying: "Ashley our chef was very friendly and chatty and showed us a few tricks.
"The meal he cooked for us was excellent."
Another reviewer said: "This was some of, if not the best sushi we've ever had."
---
9. The Cheese Society
Location: St. Martin's Lane
The Cheese Society is a well established, family run Cheese Shop and Eatery based in the Cathedral Quarter of Lincoln, specialising in farmhouse, artisan and local cheeses.
A reviewer said on TripAdvisor: "Cheese cheese and more cheese, best lunch I've had in ages.
"Had the cheese and meat board which although was £16 it was well worth it."
Another commented: "Probably the best cheese board I have ever had. A delicious and unusual selection."
---
10. Brown's Pie Shop
Location: Steep Hill
Brown's Pie Shop, situated on Steep Hill in Lincoln is in the heart of historic Cathedral City of Lincoln and is one of the city's favourite dining establishments.
A reviewed said: "I have been to Browns a fair few times and have always enjoyed the food but I had a meal there recently which really deserves all the praise.
"Browns is probably one of the only places in Lincoln where you can go and get excellent service and food."
Another added: "We came on a recommendation and were not let down.
"We didn't actually have a pie, we had the locally produced Haslet for starter followed by the locally raised Belly Pork. Couldnt fault it, it was delicious."