January 27, 2017 12.13 pm
This story is over 59 months old
Watch astonishing moment man tries to drive off Humber Bridge at over 100 mph
Dramatic footage showing a man who said he "had just had enough" attempting to drive his car off the Humber Bridge at over 100 mph has been released. Jonathan Dent, 32 and of Grimsby, cheated death after speeding along the bridge on the northbound carriageway, before violently swerving and careering over the barriers. Unbelievably, Dent…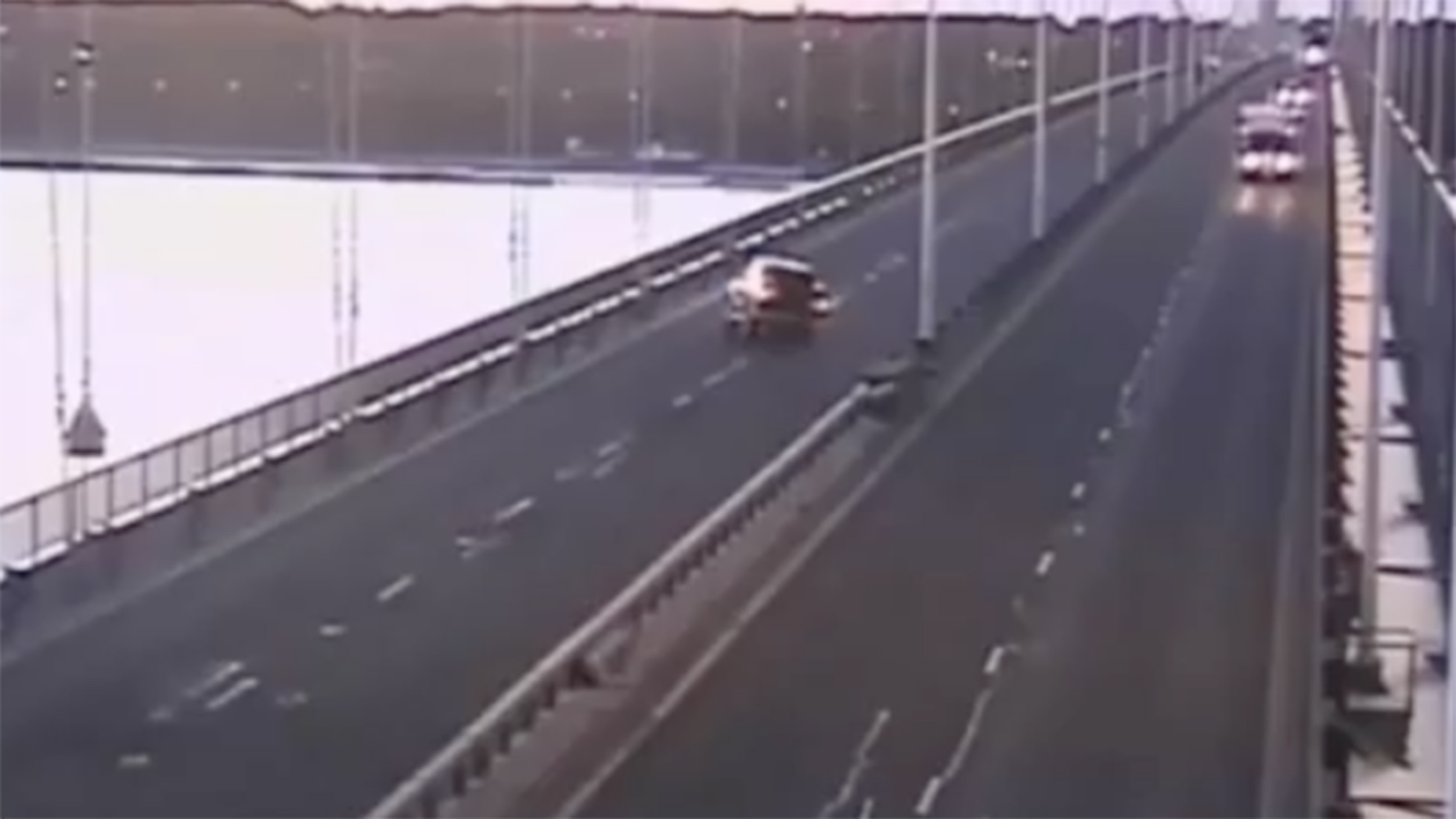 Dramatic footage showing a man who said he "had just had enough" attempting to drive his car off the Humber Bridge at over 100 mph has been released.
Jonathan Dent, 32 and of Grimsby, cheated death after speeding along the bridge on the northbound carriageway, before violently swerving and careering over the barriers.
Unbelievably, Dent did not end up in the water, but on the footpath below and sustained injuries including a broken arm.
Grimsby Crown Court heard that Dent had been suffering from personal issues and told Humberside Police when asked why he did it: "I don't know, I had probably just had enough."
Dent had been driving his Mitsubishi L200 4×4 at up to 104 mph at the time of the crash.
He admitted dangerous driving and was given a suspended sentence of three months in jail.
In addition, Dent was disqualified from driving for three years.
Grimsby Crown Court heard that the crash caused damage worth £11,000 to the bridge, and put walkers and other motorists' lives at risk.