January 18, 2017 10.22 am
This story is over 59 months old
Young Lincoln water skier returns from world championships with three medals
A Lincoln student has returned to his studies decorated with a gold and two bronze medals after competing in the World Junior Under 17 Water Ski Championships in Chile. Lincoln College catering student Robert Hazelwood competed against young people from across the world for the British Water Ski team. The championships, which concluded on January…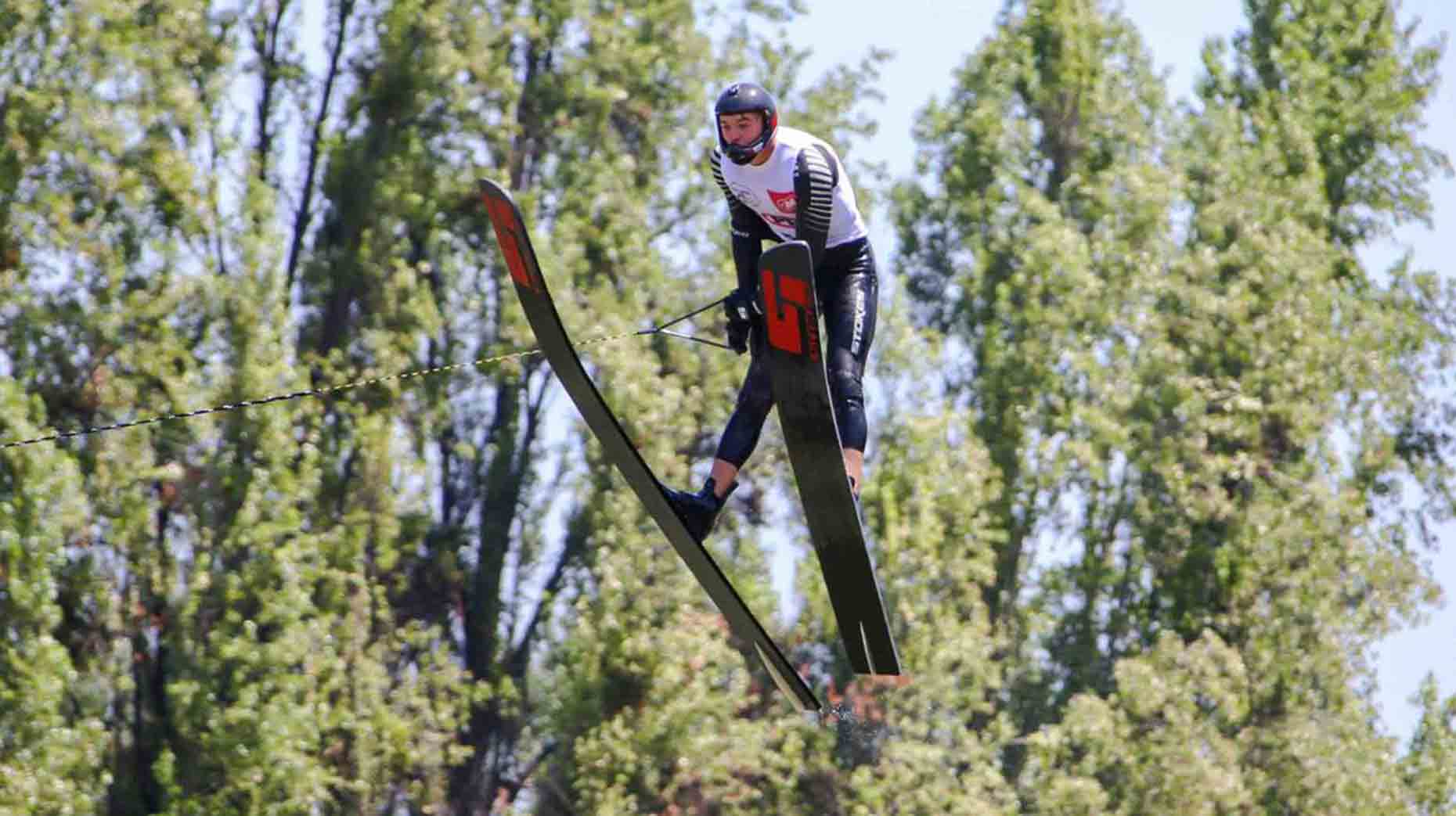 A Lincoln student has returned to his studies decorated with a gold and two bronze medals after competing in the World Junior Under 17 Water Ski Championships in Chile.
Lincoln College catering student Robert Hazelwood competed against young people from across the world for the British Water Ski team.
The championships, which concluded on January 8, saw Robert compete after intensive training. He said he was delighted to return with three medals.
He started the sport when he was just two years old and has trained for many years, adding a third generation to the family's water skiing enthusiasts.
Robert said: "The whole experience was awesome; I got to meet people from all around the world who have the same interest as me.
"I'm the third generation in my family that have achieved big in this sport and it is amazing to be following in their footsteps.
"Winning the medals was phenomenal, I have trained my whole life so to win a world medal at the biggest competition where everyone is training in the same conditions gives me confidence in my skills and I am proud that I am up there with the best.
"As with any sport there is always more to challenge yourself with and I want to keep improving, water-skiing is a lifestyle for me and I take part in the sport all year round.
"It's crazy to think that just a couple of days ago I was competing in Chile and now I am back in college studying! It is important to me that I will always have my studies behind me as I would like to be a chef alongside water-skiing.
"I want to take the opportunity to thank LEAP – Lincolnshire Elite Athlete Programme – who have supported me and have enabled me to get around the world to compete."
Robert's personal tutor, Catering and Hospitality Lecturer Jon Tofts, said: "Rob really is a credit to himself and the college, it is a privilege to see him develop so well in both his sport and his vocational training."