February 16, 2017 3.10 pm
This story is over 80 months old
Charity takes in two ponies kept in 'sickening' condition near Lincoln
Two young ponies were removed from an address south of Lincoln after they were found infested with lice, extremely malnourished and emaciated. The external welfare team at Bransby Horses were called to assist police at an address in Brant Broughton on Tuesday, February 14 after officers noticed the pair were showing concerning signs of mistreatment. The…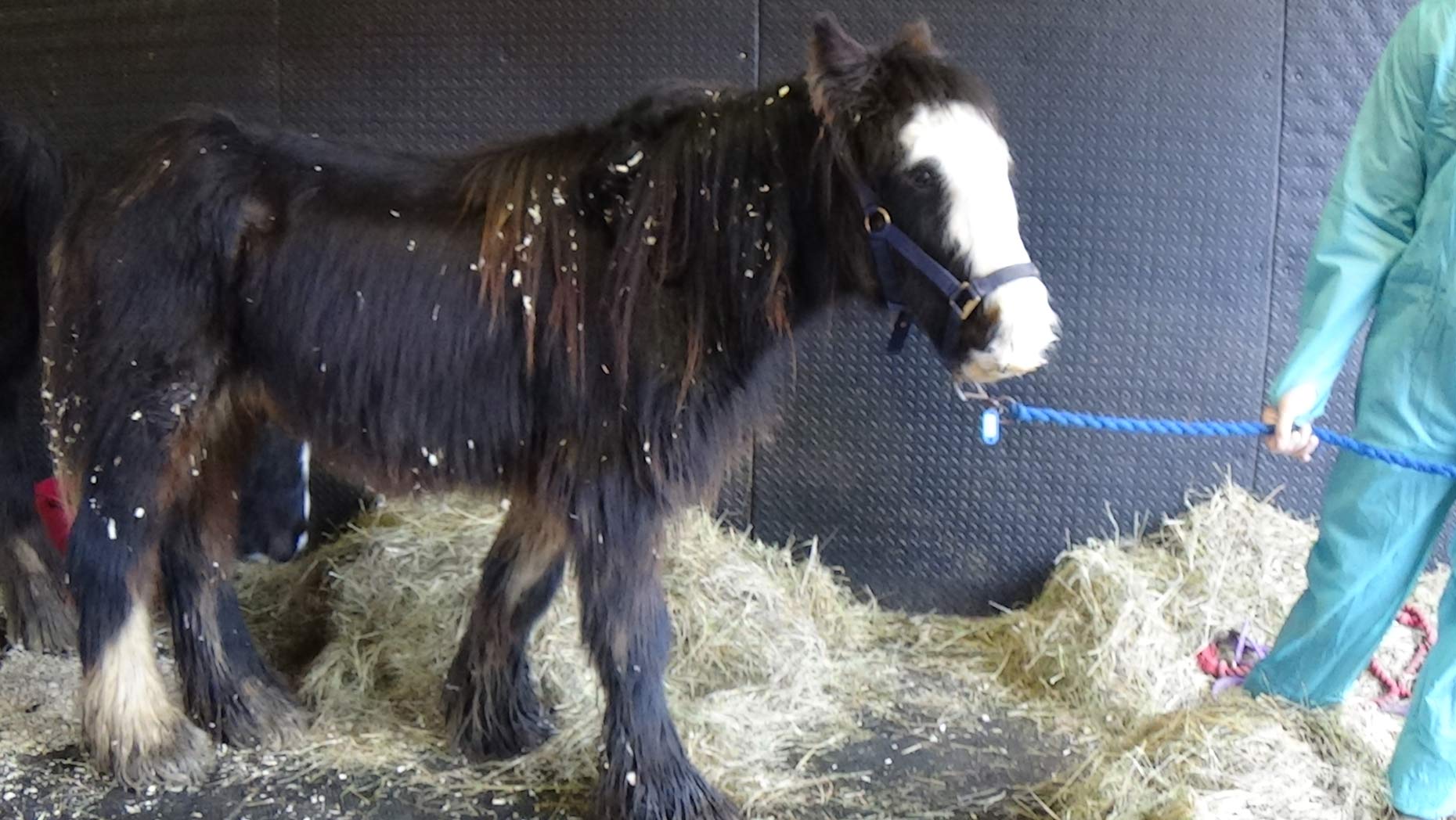 Two young ponies were removed from an address south of Lincoln after they were found infested with lice, extremely malnourished and emaciated.
The external welfare team at Bransby Horses were called to assist police at an address in Brant Broughton on Tuesday, February 14 after officers noticed the pair were showing concerning signs of mistreatment.
The two ponies, Bullseye and Lasso (named by staff), were said to be in a very poor condition. The charity said: "The ponies were malnourished and emaciated with a sickening body condition score of just 0.5 out of 5.
"Concerns quickly grew for Bullseye and Lasso; they were also infested with lice and as a result, had lesions covering their bodies."
On arrival, Bullseye, described by staff as "a bright and cheeky pony", was administered pain relief and probiotics. He then underwent routine tests, including full blood profiles, and faeces and saliva tests.
Staff say they were more concerned about the second pony Lasso, who they said was "quiet and lethargic on arrival at the charity. With barely enough energy to eat, Lasso was weak and sadly, severely dehydrated."
A vet administered five litres of intravenous fluids, along with pain relief, steroids, antibiotics and a probiotic to help support his condition.
Staff added: "Lasso was administered more fluids through the night and began to respond to treatment. A full blood profile was taken to test for Strangles and his faeces and saliva were tested as part of the routine intake tests.
"The next morning, Lasso showed signs of improvement. However, our experienced staff decided that he still needed some extra support, so he had a plasma transfusion from Rehoming Barn resident, Thor.
"Lasso will continue to be provided with pain relief, steroids, antibiotics and probiotics but is still very weak; he has a long road to recovery ahead of him."
Thanks to police
Staff added in a statement: "Bransby Horses would like to thank the police involved with this case; they monitored the ponies closely and contacted the charity for assistance upon their seizure.
"Bransby Horses could not continue to help and rehabilitate equines like Bullseye and Lasso without public donations and legacies, and would like to thank everyone for their ongoing support."
A spokesperson said the case has been closed after owners agreed for the animals to be released into the charity's care.