Lincoln cafe losing £400 a week after council puts curfew on outdoor seating
Coffee Aroma is said to be losing up to £400 a week in revenue after the county council banned the business from having outdoor tables and chairs after 4pm. The decision was implemented on January 26 and manager Andrew Carnell, 47, has since seen his business, found on Guildhall Street, Lincoln, miss out. The council…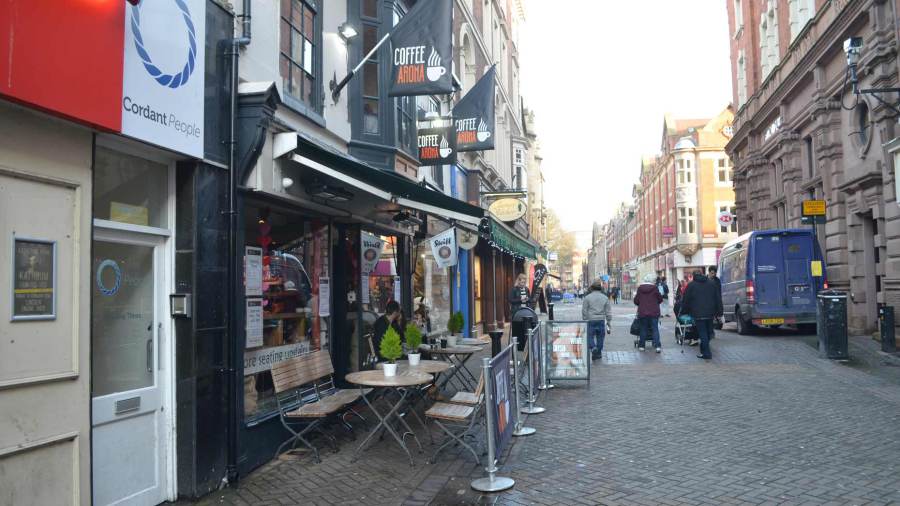 Coffee Aroma is said to be losing up to £400 a week in revenue after the county council banned the business from having outdoor tables and chairs after 4pm.
The decision was implemented on January 26 and manager Andrew Carnell, 47, has since seen his business, found on Guildhall Street, Lincoln, miss out.
The council has stated that at least 3.7 meters in clear road width is needed for large lorries to cross and a 1.8 meter footpath for pedestrians and has resulted in the company withdrawing their outdoor seating from 4pm.
"It's costing us about £400 a week" said a disgruntled Andrew. "We are open until 7pm during the week and until 11pm on Fridays and Saturdays.
"Keeping open for the last hour is almost pointless and I might have to use less staff and that's less employment in the city."
Andrew has aspirations for the city to expand its cafe culture and believes that the council shares his ambitions, though can't understand why they've stopped him.
Signs are outside of the cafe state that it's still open, though his business is still struggling after the 4pm curfew.
"My stats show me that business has dropped off; the second we get the tables in the sales drop off and it's particularly bad on Saturday nights.
"It's catch 22 really, customers won't come in because they think you're closed, even though we're open for a few hours."
Jeanne Gibson, Asset Manager for Minor Works and Traffic at Lincolnshire County Council, said: "To ensure the safety of the public, the operating hours for pavement cafes along Guildhall Street are from 10am to 4pm as stipulated on the licences we issue.
"Guildhall Street is quite narrow and is used daily by vehicles for deliveries both in the morning and the evening, so the rule requiring the removal of outdoor tables and chairs by 4pm is in place to ensure that there is enough space to accommodate vehicles, pedestrians and cyclists."
Coffee Aroma, which was established in 2005, boasts places in the Sunday Times' top 25 coffee houses in the UK and the best 10 coffee shops in the UK in The Guardian.