February 6, 2017 4.31 pm
This story is over 62 months old
Lincoln couple transform horse box into snazzy mobile gin bar
Horse boxes are traditionally dirty and smelly things, however a couple from a Lincoln village have renovated theirs into a snazzy mobile gin bar. Sammi Jones, 31, and her husband Adam, 35, from Nocton used their profit from renovating a house to set up their own mobile bar, The Tipple Tin. The Jones', who bought…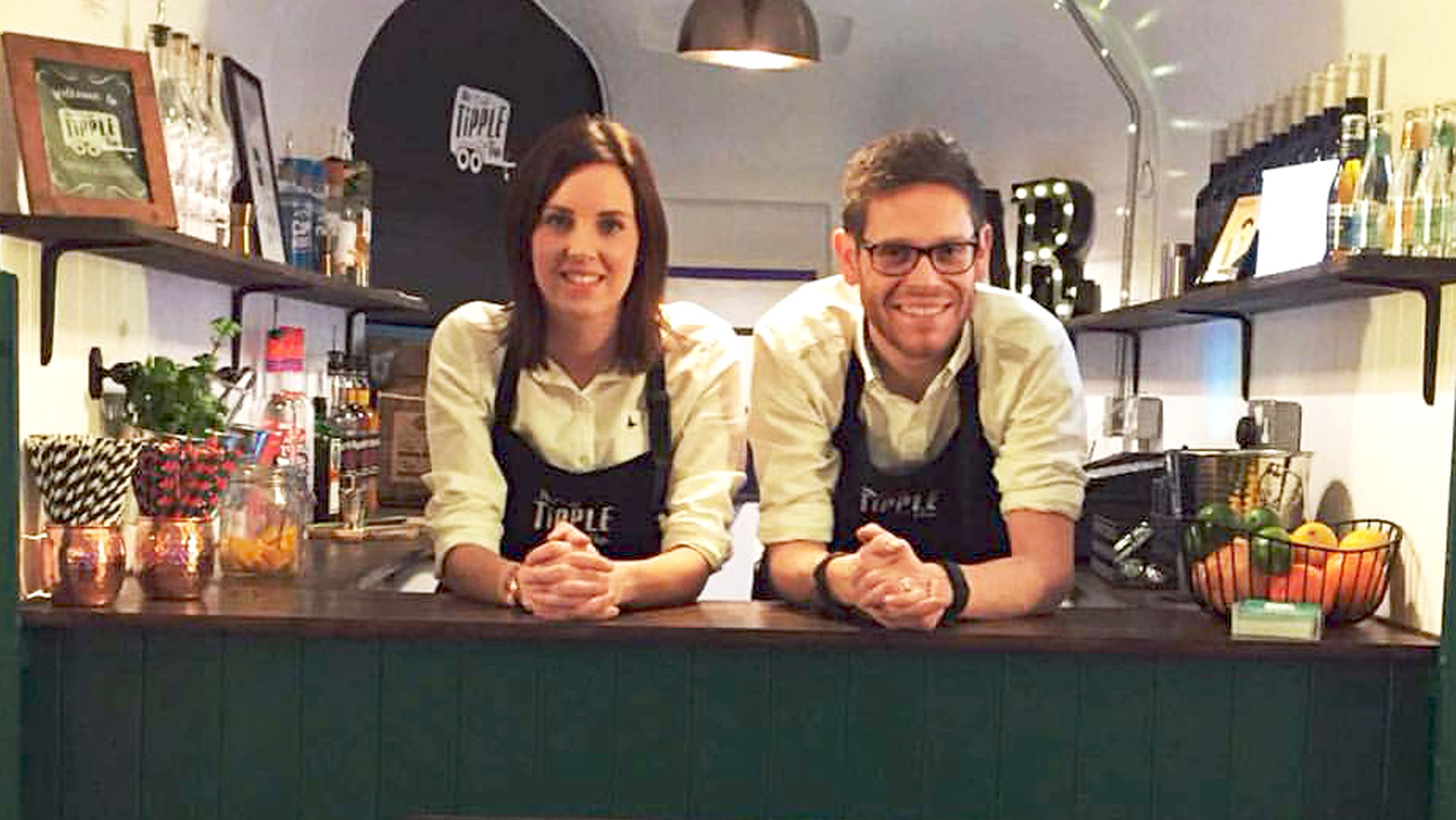 Horse boxes are traditionally dirty and smelly things, however a couple from a Lincoln village have renovated theirs into a snazzy mobile gin bar.
Sammi Jones, 31, and her husband Adam, 35, from Nocton used their profit from renovating a house to set up their own mobile bar, The Tipple Tin.
The Jones', who bought the horse box for just £800, had their first event in December and are looking forward to a busy summer once more people hear about their business.
Mum-of-three Sammi, a former teacher, said: "I have always wanted to have my own business. It was always a coffee shop or a bar that I wanted, something that would bring back the passion for work that I used to have when I was working in that field.
"I saw a business that sold gin from a bicycle, I thought it was amazing, and it led me to start researching mobile bars.
"We saw a similar business working down south – a converted horse box — we were immediately hooked on the idea of buying our own and our life became eBay watching."
After purchasing the horse box for £800 in May 2016, Adam balanced his nine-to-five job as a design engineer and spent three months turning the horse box into a bar, while Sammi quit her job as a primary school teacher in the summer.
"We have a couple of weddings booked in this year and other potential events," said Sammi. "It's going to be a quiet year as most weddings and events are already arranged but our plan is to do as much as we can and just make sure people know about The Tipple Tin and what we do."
The Tipple Tin's main product is gin, though also offers a range of beers and ciders with aims of supporting small local businesses.
"We specialise in gin – this is our favourite tipple and the drink we have learnt a lot about, through research, attending tastings and trying lots of different gin and tonic combos too – the fun part of research," said Sammi.
"Adam is into his craft beers and ciders and would take a small batch beer over any other. Ultimately we want to make sure our clients and customers are happy so we create bespoke menus for weddings and private functions."