Lincoln Knights' Trail sculptures coming to life before shoppers' eyes
The artists bringing the Lincoln Knights' Trail sculptures to life are hard at work, with some sculptures nearly halfway done. Several are being painted publicly around the city, including at the Waterside Shopping Centre and Daisy Made Farm. The entire trail will be unveiled on May 30. Mel Langton, a Lincoln-based designer and illustrator, is…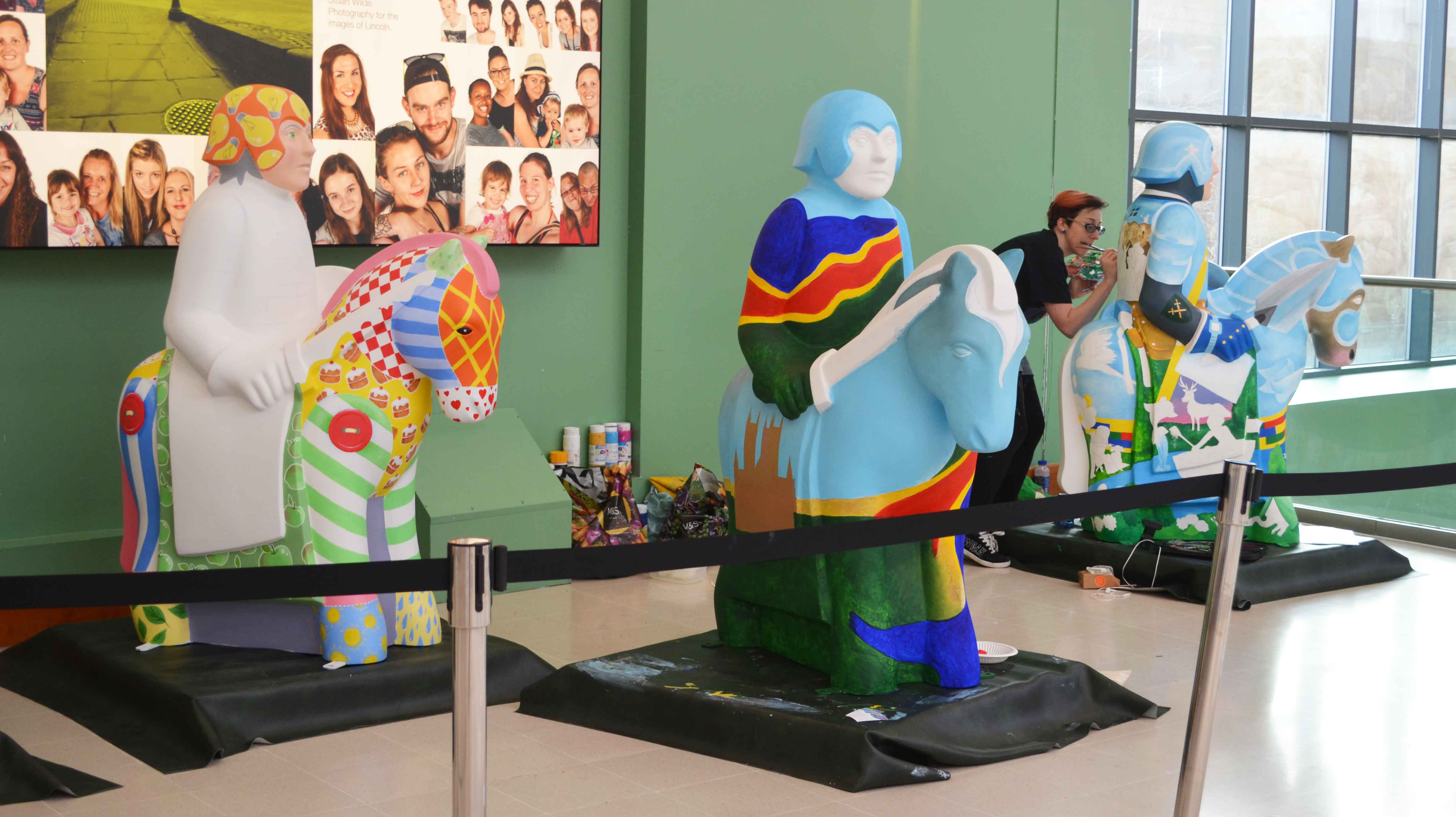 The artists bringing the Lincoln Knights' Trail sculptures to life are hard at work, with some sculptures nearly halfway done.
Several are being painted publicly around the city, including at the Waterside Shopping Centre and Daisy Made Farm. The entire trail will be unveiled on May 30.
Mel Langton, a Lincoln-based designer and illustrator, is painting three knights including Inspiring a New Generation.
She said: "This one is particularly tricky because there are so many tools and objects that I'm not used to painting on it. It's a real challenge! It's definitely the most complicated knight I've designed."
The Inspiring a New Generation Knight is sponsored by the Gelder Group and represents the journey of young apprentice into the construction industry through various stages of his life.
Mel said: "I've completed the main blocks of colour and I'm focusing on the details now.
"It's going to take at least 100 hours, so I've still got at least to do four or five days work on it."
The front of the knight shows the boy as a child in a nature reserve with a lake.
The most intricate part is the back which has the apprentice in front of the castle with various people from Lincoln history, including King John and a woman painting the first tank.
If you want to see the knights being painted, make sure to visit one of the following locations before March 3:
Waterside Shopping Centre
St Marks Shopping Centre
Central Market
Ruddocks of Lincoln
Daisy Made in Skellingthorpe.