February 7, 2017 5.10 pm
This story is over 81 months old
Video: Musical opportunities await visitors to Lincoln's secret second cathedral
After gaining cathedral status back in 2013, St Katherine's in Lincoln is set for exciting music opportunities in 2017 after appointing a new organist and master of the choir. Dr Marc Naylor is hoping to expand his current choir and attract great interest over the grand restored organ that overlooks the nave. "I do recitals…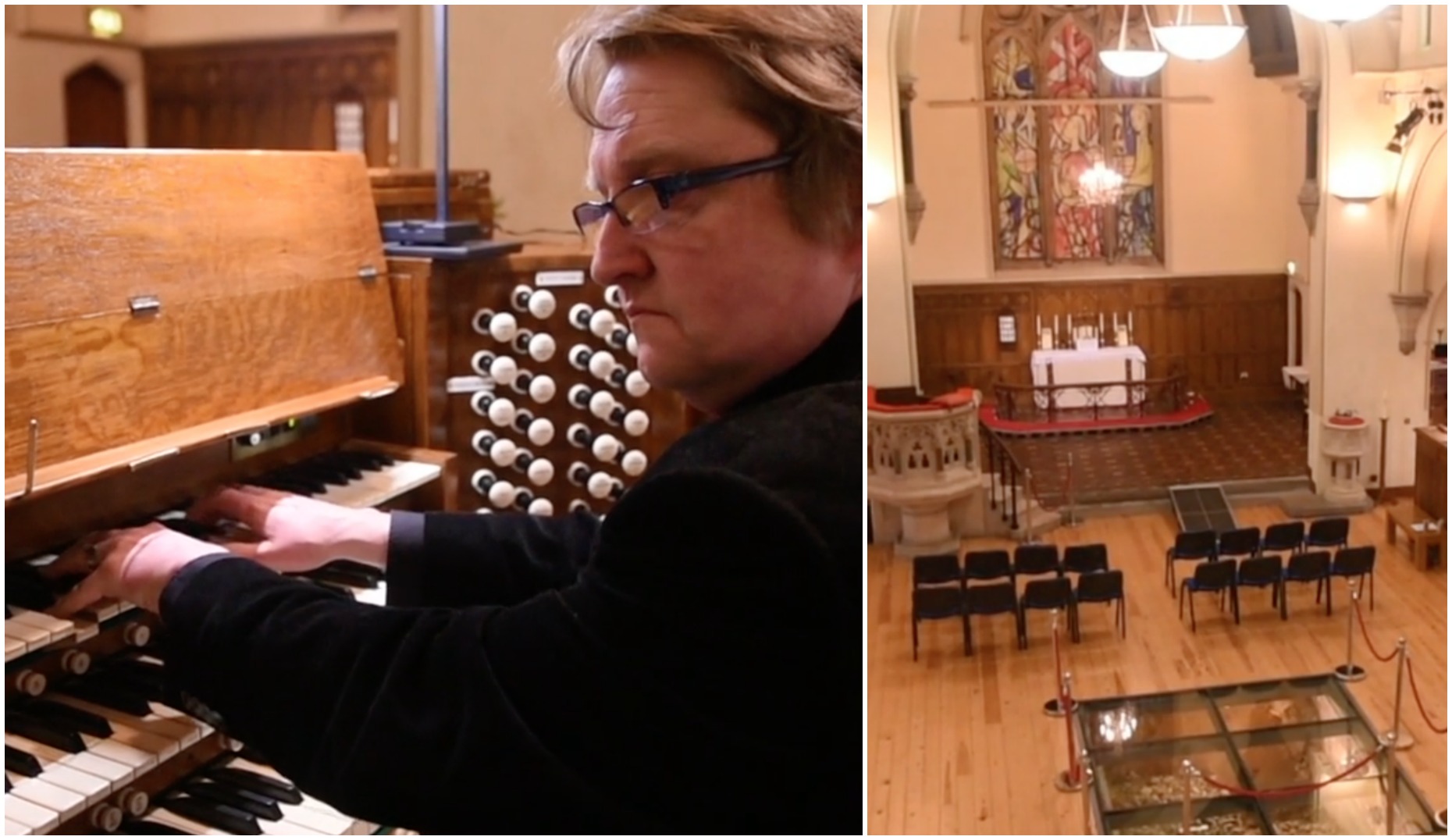 After gaining cathedral status back in 2013, St Katherine's in Lincoln is set for exciting music opportunities in 2017 after appointing a new organist and master of the choir.
Dr Marc Naylor is hoping to expand his current choir and attract great interest over the grand restored organ that overlooks the nave.
"I do recitals at Friday at 1pm every week," said Dr Naylor. "Eventually when these really take off I hope to invite well known organists to come and play the instrument from Lincoln and around the world."
With plans to complete the organ to its full size, Dr Naylor wants to increase the choir at the cathedral on Colgrave Street.
"I recently started the choir and we are now up to five members and I would like to see the choir grow and I am always looking for choristers, from the young and adult members."
The organ was built in 1856 and at one point the 20th largest organ in the world and was set to be scrapped until Bishop Ian Gray saved it.
It was then moved to St Bride's church Old Trafford before the organ planned to move to Lincoln Cathedral though the cathedral declined.
Bishop Ian kept the organ in storage for 25 years until it was half fitted at St Katherine's cathedral with aims to fit the whole organ set for the end of this year.
St Katherine's Cathedral Bishop Ian Gray said: "We are really thrilled about the grand organ, it's a very, very famous instrument that was built originally in 1856 for the parish church of St Peter in Manchester, and it was revolutionary in its design and scope of terminal colours.
"It was the fourth largest organ in Britain and the 20th largest organ in the world when it was completed with 65 speaking stops and about 3,500 pipes, today it has 49 speaking stops and about 2,800 pipes."
During renovations workers discovered a 15th century wall as well as a water pipe, these are now found under glass panels in the nave for people to come and look at.
"Whilst the building was being restored, permission was asked to see if we could dig the nave and we granted them permission.
"Everybody thought that we would find nothing and in a matter of four or five hours they uncovered what is now under the glass panels."
Anyone interested in finding out more can call 01522 579490, or visit the Facebook page here.