People to sleep rough outside Lincoln Cathedral for a night in aid of YMCA charity event
Lincolnshire YMCA is encouraging people to sleep rough for a night in Lincoln so that others don't have to. Registration closes on Friday for their Sleep Easy event in the Lincoln Cathedral grounds. The event will see people sleep rough for an entire night on Friday, March 3rd to raise awareness of homelessness. Meme, who took…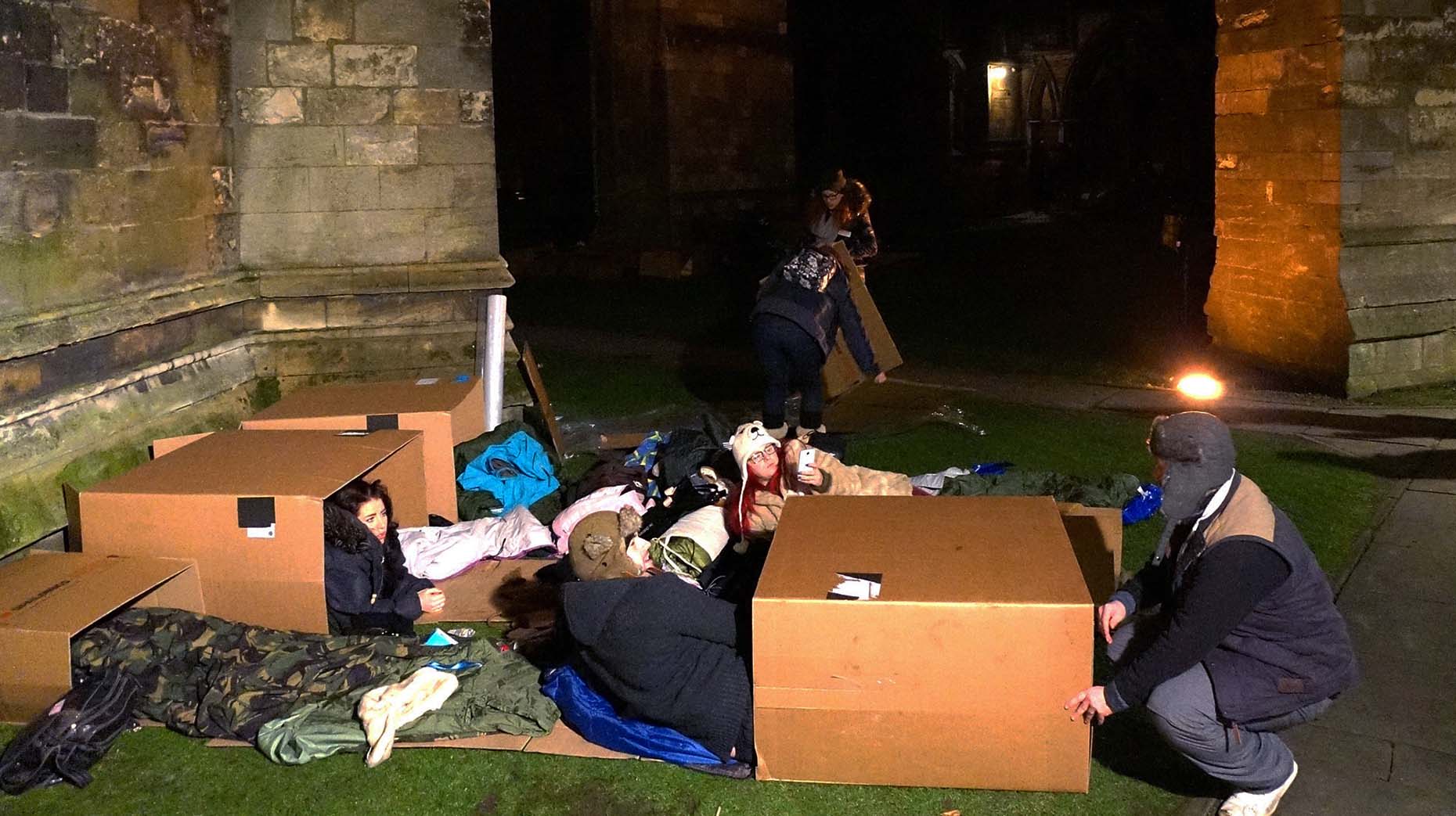 Lincolnshire YMCA is encouraging people to sleep rough for a night in Lincoln so that others don't have to.
Registration closes on Friday for their Sleep Easy event in the Lincoln Cathedral grounds.
The event will see people sleep rough for an entire night on Friday, March 3rd to raise awareness of homelessness.
Meme, who took part in her first Sleep Easy event last year, said: "Sleep Easy was an experience that made me rethink how I view the homeless. It makes you see through the eyes of a homeless youngster for a brief moment.
"It affected me deeply, to the degree I cried on the way home thinking on how awful life on the streets truly is."
Joe Hicks, a member of the event planning team, said: "I'm not excited about the idea of sleeping rough, but I'm very excited to see the impact of the event itself.
"Your one night of discomfort will make a lifetime of difference."
Participants can build a shelter out of cardboard outside the Cathedral and experience what it would be like to sleep on the streets.
Mindy Arora, the owner of Arora Marketing, is one of those taking up the challenge. She's set herself a goal of £1000 and has so far raised £785 from clients and friends.
She said: "Since leaving my teaching position to focus on my business, I haven't done as much for local charities as I used to. I wanted to do something and this opportunity came along at the right time for me.
"I went to the Cathedral to get a feel for what will be home for the night. It was freezing, so March 3rd is going to be interesting… I think I will need to start going out for some late evening walks."
Sarah Fenton is another fundraiser who has raised over £300 so far.
She said: "This is a cause which is very close to my heart and I want to try and raise as much money as possible for them."
Last year's Sleep Easy event raised £10,000, which went towards the Nomad Trust and YMCA Lincolnshire's work with vulnerable people.
They are aiming to match that total this year and build a new facility called the Nomad Centre with emergency shelter and medical support.
People interested in the event can find more information and sign up at: www.lincsymca.co.uk/sleepeasy. Registration closes on Friday at 6pm.