February 6, 2017 1.27 pm
This story is over 81 months old
Veolia 'disappointed' after plans for waste transfer site in Lincoln refused
Environmental services company Veolia has aired its disappointment after being refused planning for a waste transfer site on Long Leys Road. Lincolnshire County Council received the planning application for a new waste transfer facility from Veolia ES (UK) Ltd in October 2016, which would be based on its current lorry depot off Long Leys Road, however councillors…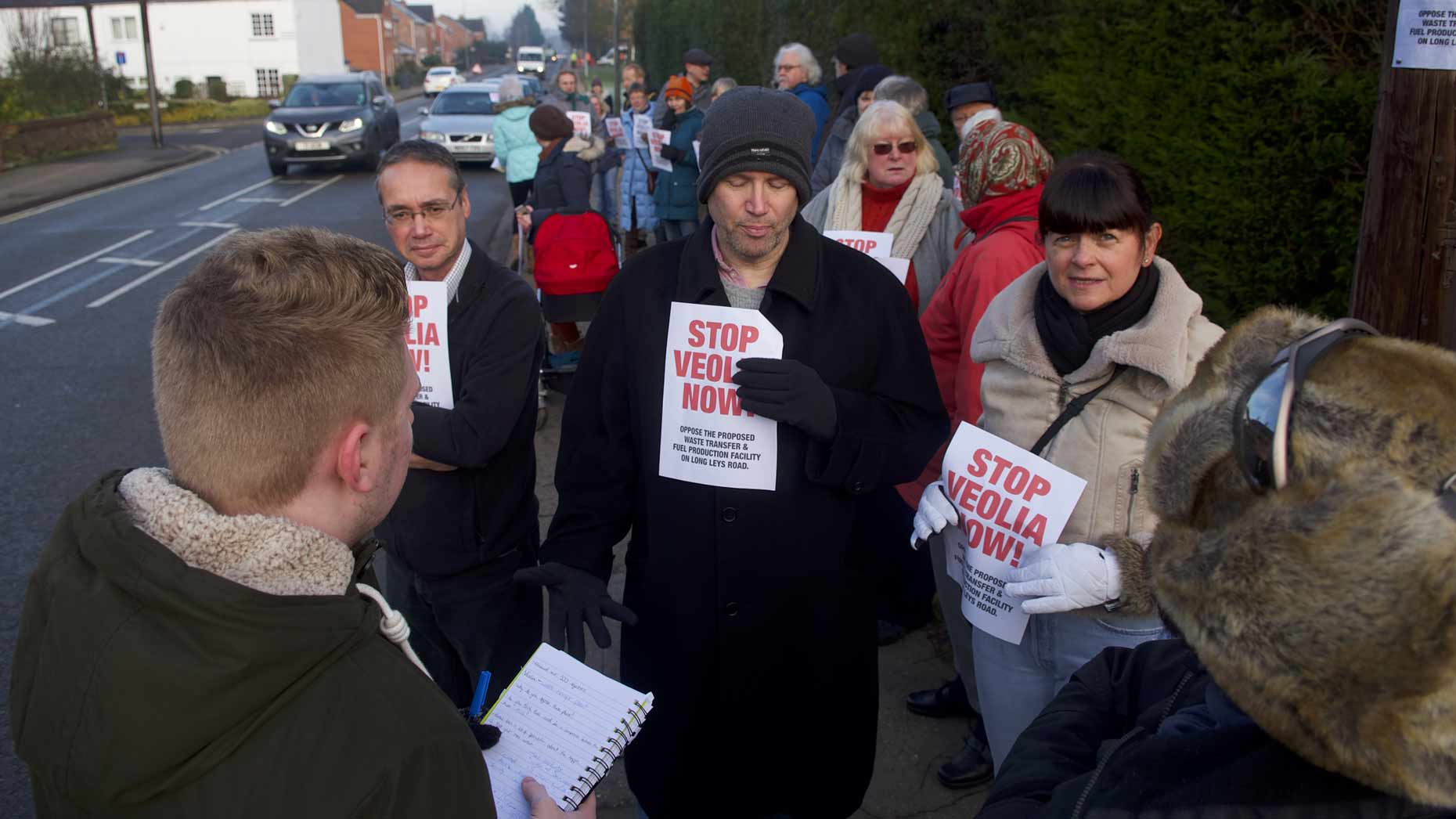 Environmental services company Veolia has aired its disappointment after being refused planning for a waste transfer site on Long Leys Road.
Lincolnshire County Council received the planning application for a new waste transfer facility from Veolia ES (UK) Ltd in October 2016, which would be based on its current lorry depot off Long Leys Road, however councillors today refused the plans.
The 12m high facility would have replaced the current depot and would have been capable of processing 46,500 tonnes of non-hazardous commercial waste each year.
Residents raised a number of concerns regarding the plans, some suggesting that the site would create unacceptable traffic, smells, noise, air pollution and the likelihood of vermin. In total, 347 people opposed the application and 622 residents signed a petition against the plans.
Protestors gathered outside the current station ahead of the meeting on Monday, February 6 at The Alive Church in Lincoln.
Crowds then gathered at the packed church to hear the planning committee's decision. Discussions between Veolia and committee member were met with loud jeers and cheering from members of the public in the viewing area.
'Disappointing'
Veolia's Regional Director for the East Keith McGurk said:
"Having operated successfully on this site for a number of years we firmly believe our proposals were an appropriate extension of our commercial business in Lincoln so this news is very disappointing.
"In our view the proposed facility would provide a useful alternative to sending waste generated by local businesses to landfill and would support both local investment and job creation.
"We will carefully review the details of the decision before considering any further action and where possible will work with the local authority to consider alternative options.
'A good result'
Councillor Ian Fleetwood, chairman of the Planning and Regulation Committee said: "I'm pleased that the committee voted today to refuse the application by Veolia ES (UK) Ltd.
"It's an important decision for local residents, and having visited the site this morning, we felt the proposed development would be a step too far, as it is in close proximity to many residential properties.
"It's a good development, but in the wrong location, and we look forward to Veolia identifying a more suitable location."
Councillor Robert Parker, who opposed these plans, told The Lincolnite: "We have got a good result.
"Local people have worked ever so hard to ensure that this application was challenged.
"The Veolia application for a waste transfer site was not really an appropriate application for that particular site and it has been rejected by the planning committee after a thorough hearing.
"A lot of people have put in a lot of work to make sure their local community stays as it is without the extra inconvenience and problems that they would have had it the application had gone through."
In the committee meeting, Councillor Helen Powell said: "I am concerned about the fumes that are inevitable on a site like this.
"An alternative site I feel is imperative."