Video: Adorable pair of otters spotted swimming through Lincoln
A lovable pair of otters have been caught on camera swimming through Lincoln. The pair were filmed by resident and Instagram user James Lamb near St Mark's on his way to work on Thursday, February 16. This is the third known appearance the otters have made in the last few weeks on the Brayford and along…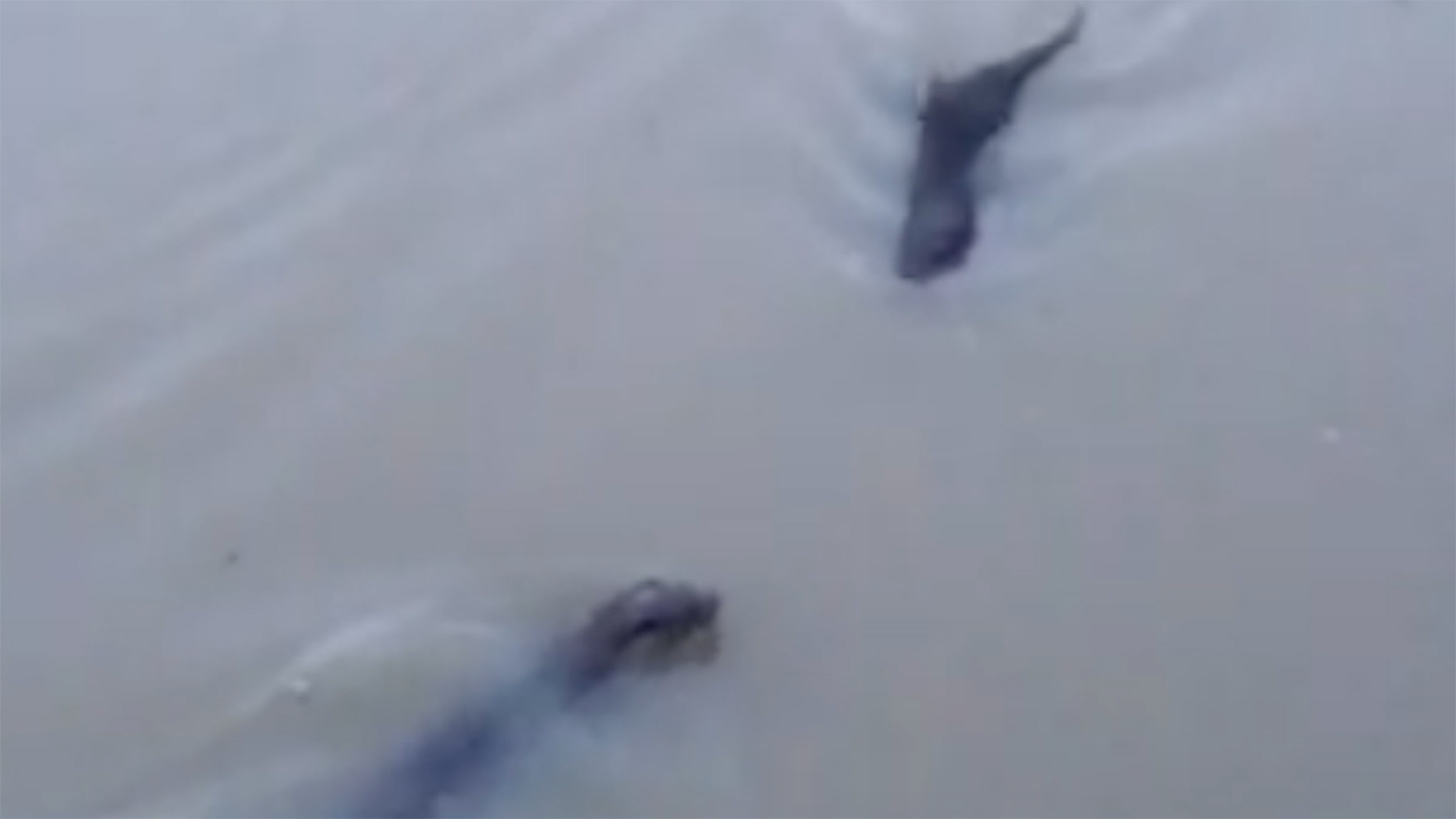 A lovable pair of otters have been caught on camera swimming through Lincoln.
The pair were filmed by resident and Instagram user James Lamb near St Mark's on his way to work on Thursday, February 16.
This is the third known appearance the otters have made in the last few weeks on the Brayford and along the riverbank.
Creative Advertising student at the University of Lincoln Nick Elliott could not believe his luck when he spotted an inquisitive pair of eyes peeking up at him from the River Witham near St Mark's Square.
While another was spotted on Brayford Pool by Stuart Hammer as it heading under the bridge.
Why are they here?
After a number of appearances, The Lincolnite spoke with Dr. Carl Soulsbury, senior lecturer at the College of Science at the University of Lincoln to find out why it is they have suddenly appeared and how long they are likely to stay here.
He said: "Otters have undergone a national recovery since the 1970s.
"A recent survey in 2009-2010 showed that otter numbers have been growing in Lincolnshire.
"They went from 0/73 sites in the Upper Witham during the 70s to 44/73 in 2009/2010. The Brayford Pool and Witham have good numbers of fish, so otters are probably here to feed.
"It is unlikely they will breed here because there is a lack of safe den sites but they may continue to use this area for feeding.
"The tolerance of otters to apparently high disturbance situations such as city centres is far higher than was thought.
"If the otters are full grown adults, they may look to find a suitable breeding site, possibly away from the urban area.
"If they are juvenile otters, they may stay around for a little longer."