Video: Boyfriend surprised with Valentine's Day proposal at Lincoln shopping centre
A lucky couple celebrated Valentine's Day in style with a surprise proposal in the Waterside Shopping Centre in Lincoln. Rachel Baxter, 20, popped the question to her boyfriend, Joshua Lynn, 22, after winning a competition from Waterside, local businesses and The Lincolnite for the perfect proposal package. Goldsmiths donated a £2,500 engagement ring for the…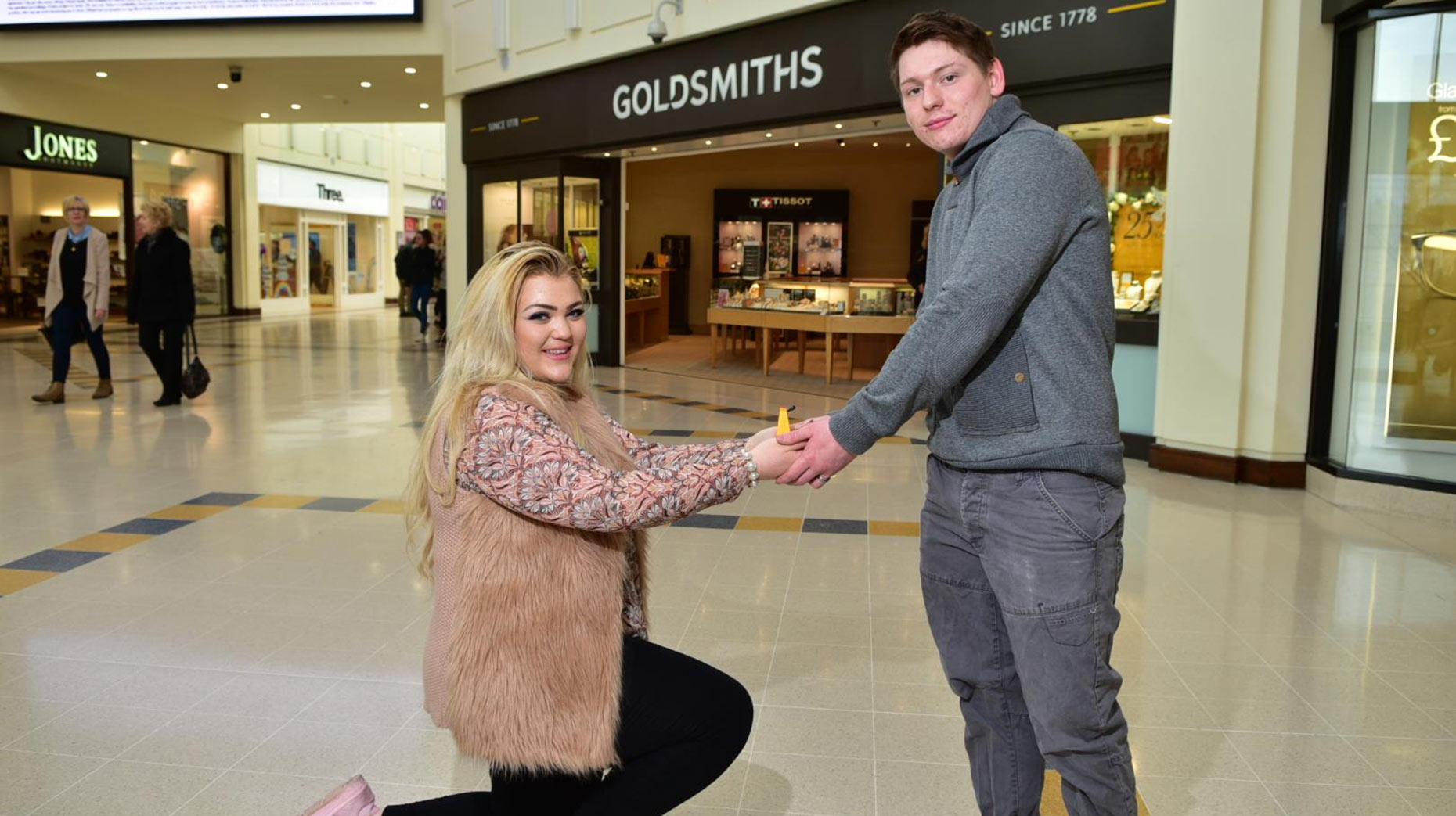 A lucky couple celebrated Valentine's Day in style with a surprise proposal in the Waterside Shopping Centre in Lincoln.
Rachel Baxter, 20, popped the question to her boyfriend, Joshua Lynn, 22, after winning a competition from Waterside, local businesses and The Lincolnite for the perfect proposal package.
Goldsmiths donated a £2,500 engagement ring for the special occasion, and Rachel's proposal message was shown on the big screen.
Rachel said: "Josh works so many hours and I knew he couldn't afford to get me a really nice engagement ring, so I thought what a perfect opportunity. It's been brilliant!"
Josh said: "I couldn't believe it. One minute I was looking at the board and the next thing I knew, her message came up. I'm just over the moon."
The couple have been together for three years and have a ten-month-old daughter.