February 21, 2017 1.24 pm
This story is over 81 months old
'Who hasn't made some ridiculous sexual comment?' Gainsborough MP sparks fury in Trump debate
Gainsborough MP Sir Edward Leigh has provoked outrage after implying Donald Trump's infamous "grab them by the p***y" boast was the kind of "ridiculous comment" that many politicians have made in private. The veteran Conservative MP said that although he found President Trump's comments "horrible and ridiculous", that was no reason to withdraw an invitation…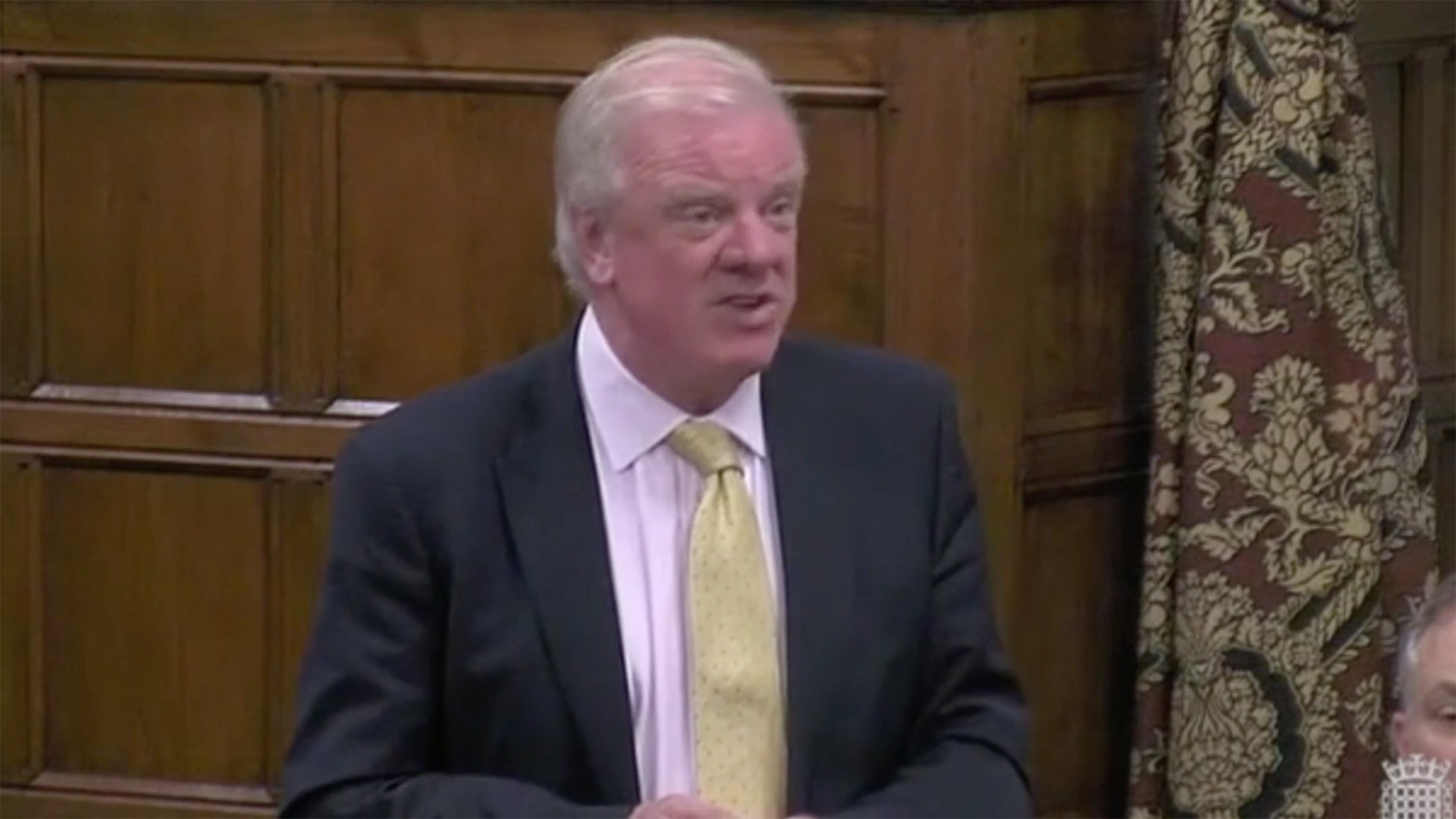 Gainsborough MP Sir Edward Leigh has provoked outrage after implying Donald Trump's infamous "grab them by the p***y" boast was the kind of "ridiculous comment" that many politicians have made in private.
The veteran Conservative MP said that although he found President Trump's comments "horrible and ridiculous", that was no reason to withdraw an invitation for a state visit later in the year.
He also said that there was no proof that the president's controversial travel ban was racist.
Watch what the Gainsborough MP had to say below.
In a debate in Westminster Hall on Monday, February 20, Leigh said that the UK had previously been willing to overlook transgressions by President Ceausescu of Romania, President Mugabe of Zimbabwe and King Abdullah of Saudi Arabia, all of whom were invited to the country on formal visits.
However, his comments in response to Trump's perceived misogyny received the biggest backlash inside the hall.
He said: "Mr Trump is not my sort of conservative — I have nothing in common with him — but let us look at some of his comments and the charge of misogyny.
"Of course, what he was reported as saying in a private conversation was horrible and ridiculous — I hope none of us would make those comments — but which one of us has not made some ridiculous sexual comment at some time in our past?"
At this stage, a number of MPs shouted 'me' in response to Leigh's question.
Undeterred, he continued: "Well, in private. Let he is without sin cast the first stone.
"He has apologised. That is not really a reason to withdraw an invitation."
SNP MP Hannah Bardell then rose to challenge Leigh's comments.
She said: "I cast no aspersions, but is the hon. Gentleman seriously suggesting that the comments made in public by Trump on a number of issues, including marriage equality for LGBT people, and his comments on sexual abuse and attacking women, which were made in private, recorded and then broadcast, are a legitimate perspective?
"Does he stand there and think it is acceptable to say in the Chamber and this House that that kind of position is acceptable?"
Leigh hit back, adding: "I said precisely the opposite. As far as I know, I have never spoken like that and no friends of mine have ever spoken like that.
"I completely deplore it and find it ridiculous to speak like that in private."