Council chairman spends day as bin man to raise money for hospice
A district council chairman who spent a day as a bin man to raise much-needed funds for a Lincolnshire hospice enjoyed the experience so much he intends to return with the crew again. North Kesteven District Council chairman Councillor John Money emptied everything from garden waste to dog mess during his day on the bin…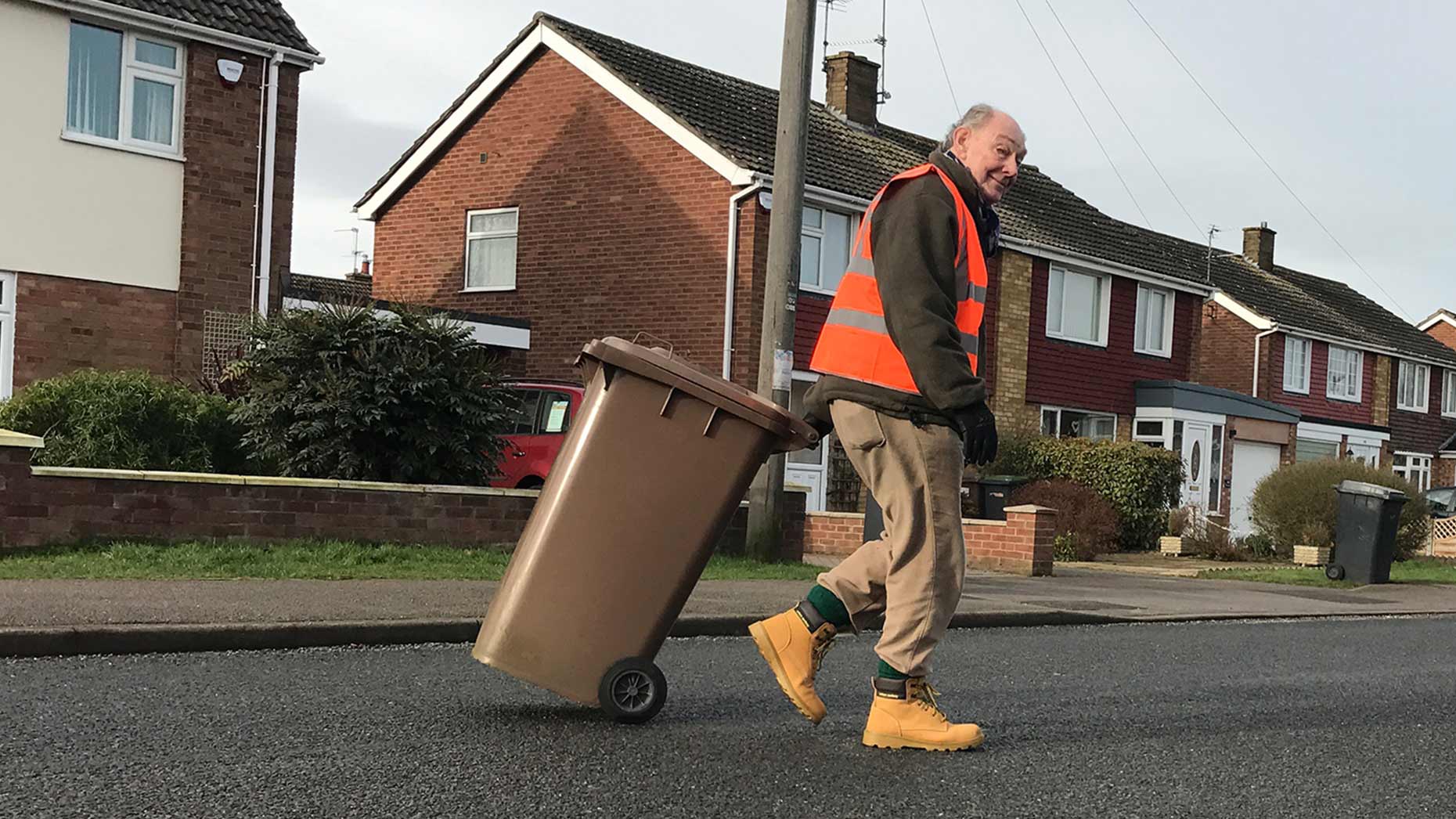 A district council chairman who spent a day as a bin man to raise much-needed funds for a Lincolnshire hospice enjoyed the experience so much he intends to return with the crew again.
North Kesteven District Council chairman Councillor John Money emptied everything from garden waste to dog mess during his day on the bin rounds on Ash Wednesday.
Councillor Money volunteered for the challenge – and now the extra stint to complete the job – in order to raise funds for his nominated charity, St Barnabas Hospice.
So far he has raised more than £7,000 but will keep his appeal open until the end of March, until he completes the job.
Working as a loader, the 73-year-old started the day emptying garden waste bins in North Hykeham, moved on to black bins in Eagle and North Scarle, emptied the load at the Energy from Waste Plant and then emptied dog waste and general litter bins around Witham St Hughs.
He said: "I am full of admiration for the lads, and the infectious enthusiasm of their manager which rubs off on them wanting to do a good job for the residents.
"I think they are brilliant, carrying out what I think must be the best bin service in the country.
"I've been looking forward to this for more than a year and chose Ash Wednesday because in the days when we created so much less waste than we do now and all had open fires, we always used to call refuse lorries ash carts and the bins ash cans.
"St Barnabas is a fantastic charity that provides a haven of comfort, care and relief for cancer patients in Lincolnshire.
"The trust needs £4million per year to provide its services, and the money I can raise through a few hours of hard work will, I'm sure, be much appreciated."
Donations can be made in the following ways:
In person
By cheque payable to NKDC via the Sleaford council offices
By debit card calling 01529 308220
The council has asked where possible to make use of Gift Aid to enhance donations by 25%.