Councillors refuse plans for new lodge-style hotel in Lincoln
The City of Lincoln Council planning committee has refused plans for a new 27-bedroom hotel on Bunkers Hill, due to the impact on residents and inadequate parking. Plans, submitted by Marston Estates Ltd, aimed to see the hotel built behind, and complimentary to, the Lincolnshire Poacher pub. At the planning committee meeting on March 8, seven councillors…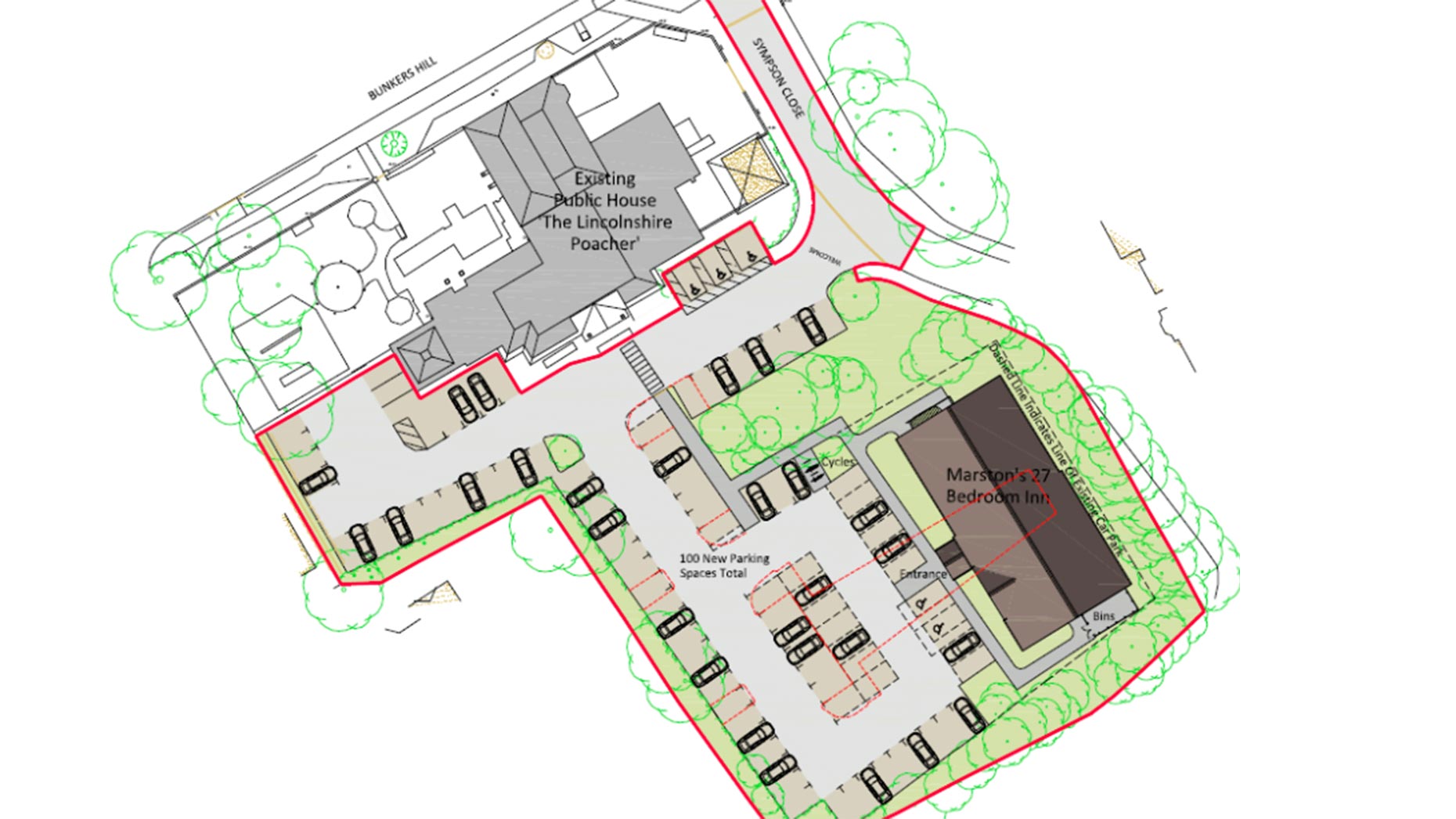 The City of Lincoln Council planning committee has refused plans for a new 27-bedroom hotel on Bunkers Hill, due to the impact on residents and inadequate parking.
Plans, submitted by Marston Estates Ltd, aimed to see the hotel built behind, and complimentary to, the Lincolnshire Poacher pub.
At the planning committee meeting on March 8, seven councillors voted against the plans, with two voting for the application and one councillor abstained.
The reasons given for the refusal included:
Unsafe highway access
Impact on residential amenity of residents of Sympson Close due to scale/massing of building
Inadequate parking
A number of concerns were previously raised by local residents regarding parking and worries that should the carpark be full it would have meant visitors would have used the neighbouring street: Sympson Close.
Additional concerns included excessive noise from the hotel and lorries blocking Symson Close.