Donations to burglary-hit Bomber Command centre save Lincoln open day
The team behind the International Bomber Command Centre in Lincoln say they're bowled over by the donations and support they've received from the local community after the site was raided by thieves. Donations of generators, flasks and equipment have been made through the week and on Friday, March 17 over £600 of food and drink has…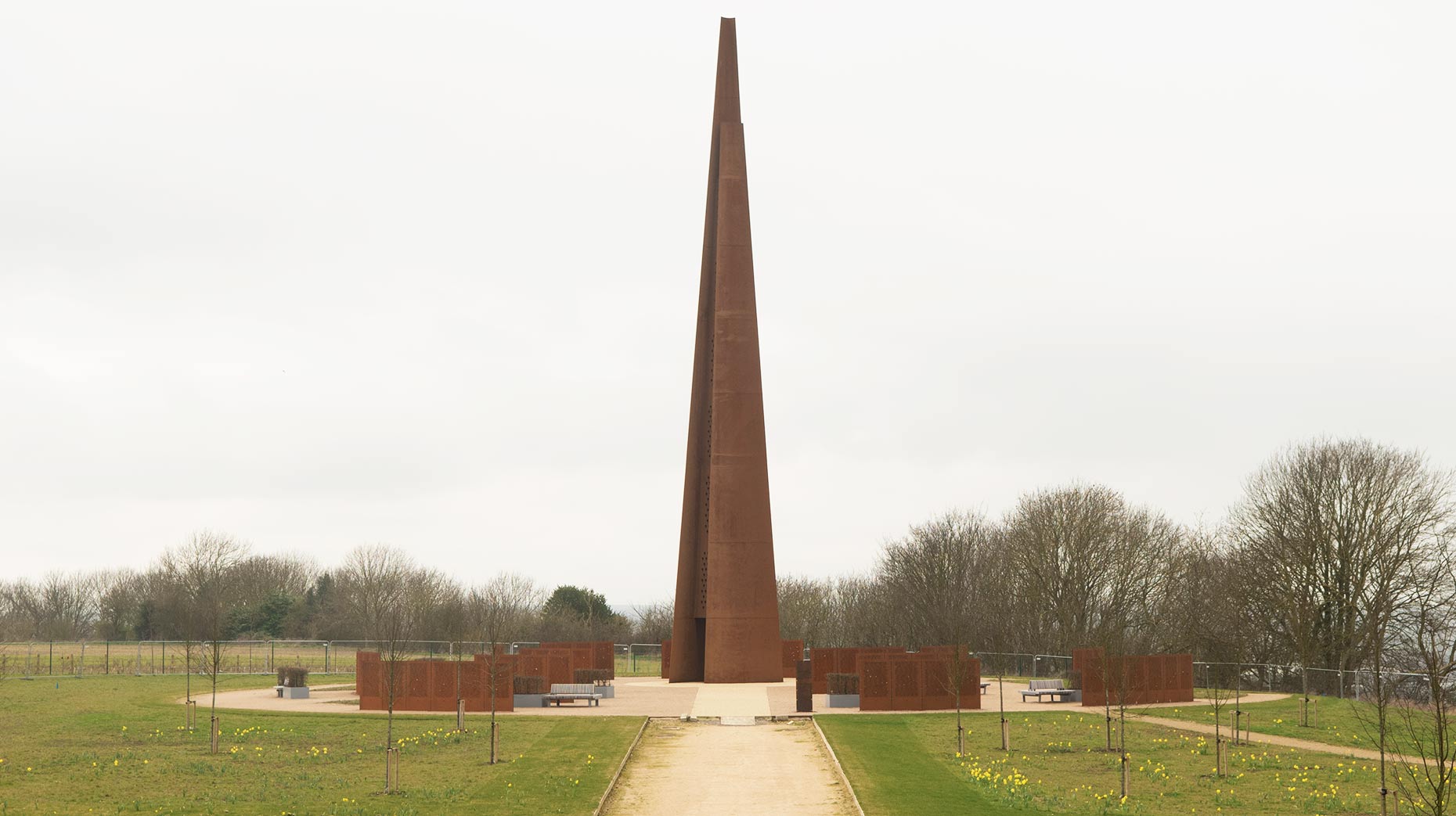 The team behind the International Bomber Command Centre in Lincoln say they're bowled over by the donations and support they've received from the local community after the site was raided by thieves.
Donations of generators, flasks and equipment have been made through the week and on Friday, March 17 over £600 of food and drink has been donated by Lincolnshire Co-op to the team
As reported previously, more than £2,000 worth of items were stolen from the site, where work is still ongoing to bring the next phase of construction to completion.
Two generators were taken, as well as a collection of food and drink ready for an open day taking place on the Canwick Hill site on Sunday, March 19.
What's more, raiders damaged fencing panels and shredded a wreath which had been laid at the bottom of the memorial spire by a family.
On hearing the news, Lincolnshire Co-op decided to send a donation of drinks, chocolates and sweets to replace the stolen goods ready for Sunday.
Lincolnshire Co-op Community Engagement Manager Sam Turner said: "The International Bomber Command Centre is important to many people across the county and beyond, and we wish the site and its staff all the best as they recover from this incident.
"Our Community Champions scheme allows us to help many local causes and communities across our trading area, all year round."
The raid triggered an outpouring of disbelief and heartbreak from people across the county, many of whom expressed personal ties to the project, which still needs to raise a crucial £2 million.
International Bomber Command Centre Director Nicky Barr said: "The IBCC team have been completely bowled over by the incredible response from the local community following the break-in last weekend.
"It has, apart from restoring our faith in human kind, enabled us to go ahead with the planned open day on Sunday, March 19.
"These events are hugely important to the project as they help us to engage with a much wider section of the community, tell the story of both the project and Bomber Command and raise funds.
"To support the event, four veterans had offered to join us to speak with visitors and do signings. Without heating, lighting and food we could not possibly have hosted these gentlemen, whose average age is 94.
"From the enormous number of supportive messages to the donations of generators, flasks, homemade scones and the fantastic contribution of the Lincolnshire Co-op in providing replacement stocks of food and drink, the work of the thieves has now been nullified.
"We will be ready to open the doors at 10.30 on Sunday. We look forward to welcoming the community to the site."
Anyone with any information or who believes they may be able to help Lincolnshire Police in its investigation is asked to contact 101 quoting incident 82 of March 13.