Husband's fury after wife and baby daughter left traumatised in Skegness hit and run
A Skegness man has said that his wife and 10-month-old daughter have been left traumatised after a car crashed into them and fled the scene. Colin Ross told Lincolnshire Reporter that his wife Dee is reluctant to get back in a car following the incident on Lincoln Road between Lyndhurst Avenue and Queens Road at around 2.30pm on…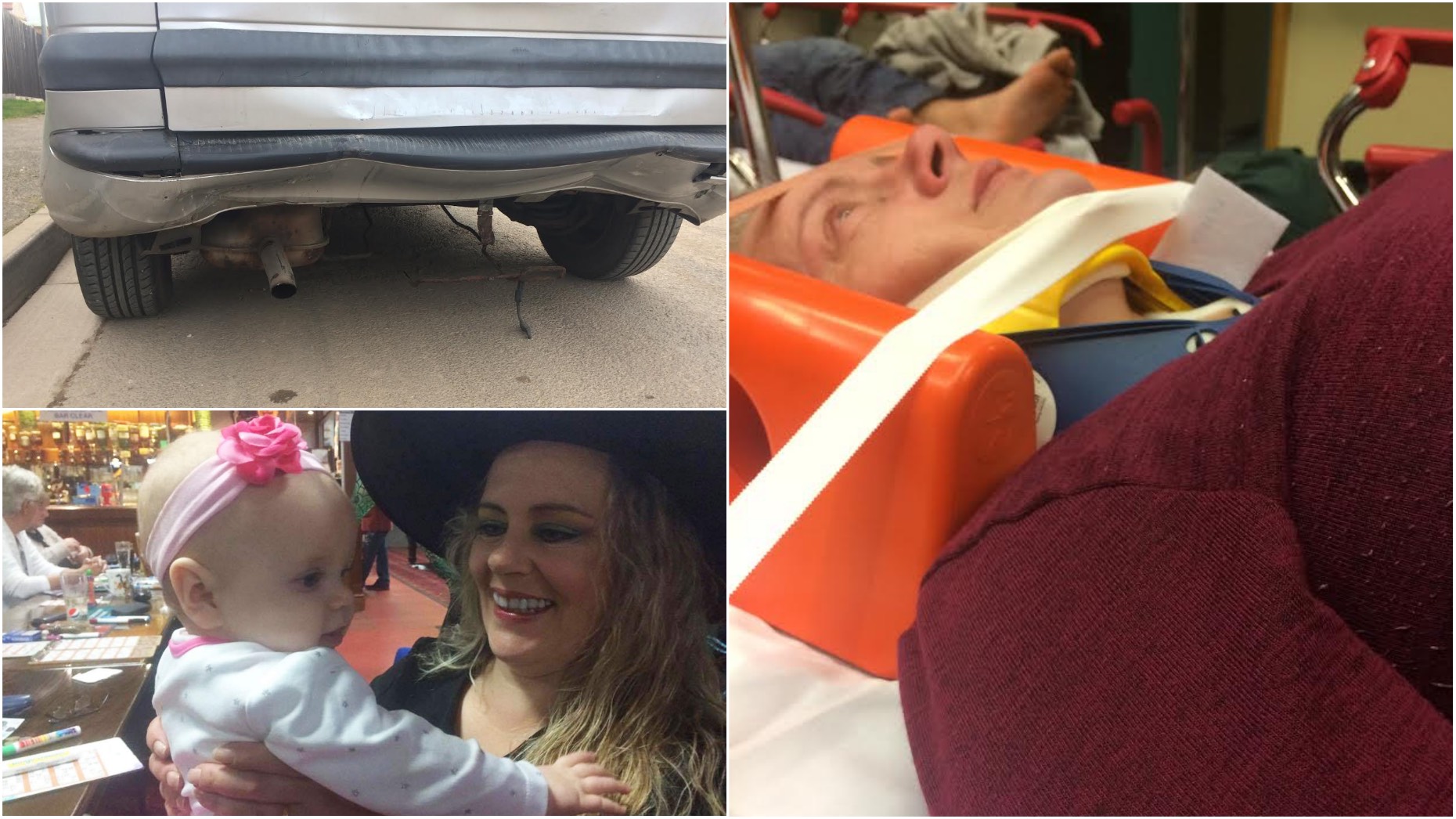 A Skegness man has said that his wife and 10-month-old daughter have been left traumatised after a car crashed into them and fled the scene.
Colin Ross told Lincolnshire Reporter that his wife Dee is reluctant to get back in a car following the incident on Lincoln Road between Lyndhurst Avenue and Queens Road at around 2.30pm on Wednesday, February 22.
Dee was taken to hospital for shock and bruising, while his daughter Alisha was left remarkably unscathed following the hit and run.
Lincolnshire Police have said that an active investigation is ongoing into the incident.
Colin said his wife was driving along the road when a man driving a greyish blue Skoda Fabia hit her car.
It has been reported that the man was using his mobile phone at the time and then reversed away from the scene before driving off down Lyndhurst Avenue.
Dee then rushed to make sure her baby was okay and was later treated at Pilgrim Hospital in Boston for shock and bruising.
The Skoda Fabia was said to be found abandoned shortly after the incident with a leaking radiator.
Colin has said that his family's car will now have to be written off because of its age.
He said: "I'm not happy. Lincolnshire Police have invited the owner of the car for an interview, but I would have thought they would have arrested the owner and breathalysed him.
"Now he has had time to get any alcohol out of his system.
"We had a visit [from police] a few days later but that's been it.
"We've been left traumatised by the whole thing and my wife is reluctant to get back in a car after this.
"Members of the public were at the scene including the landlord of the Highwayman Pub. They were fantastic and we would like to thank them and the NHS staff at Pilgrim."
A spokesperson for Lincolnshire Police said: "We can confirm that incident 231 of February 22 was a fail to stop RTC in Lincoln Road, Skegness, and that there was a minor injury.
"We cannot provide a comment about anything else because this is an active collision investigation."
Anyone witnesses should call 101 quoting incident number 231 of February 22.