Family to sell 23-year-old Lincoln cake business
Bespoke cake design store Sugarart of Lincoln has been put up for sale after 23 years of business. The store will continue to trade at its High Street location and owners are hoping to find a buyer who will continue their legacy. The well-established business has been put on the market with Lambert Smith Hampton for…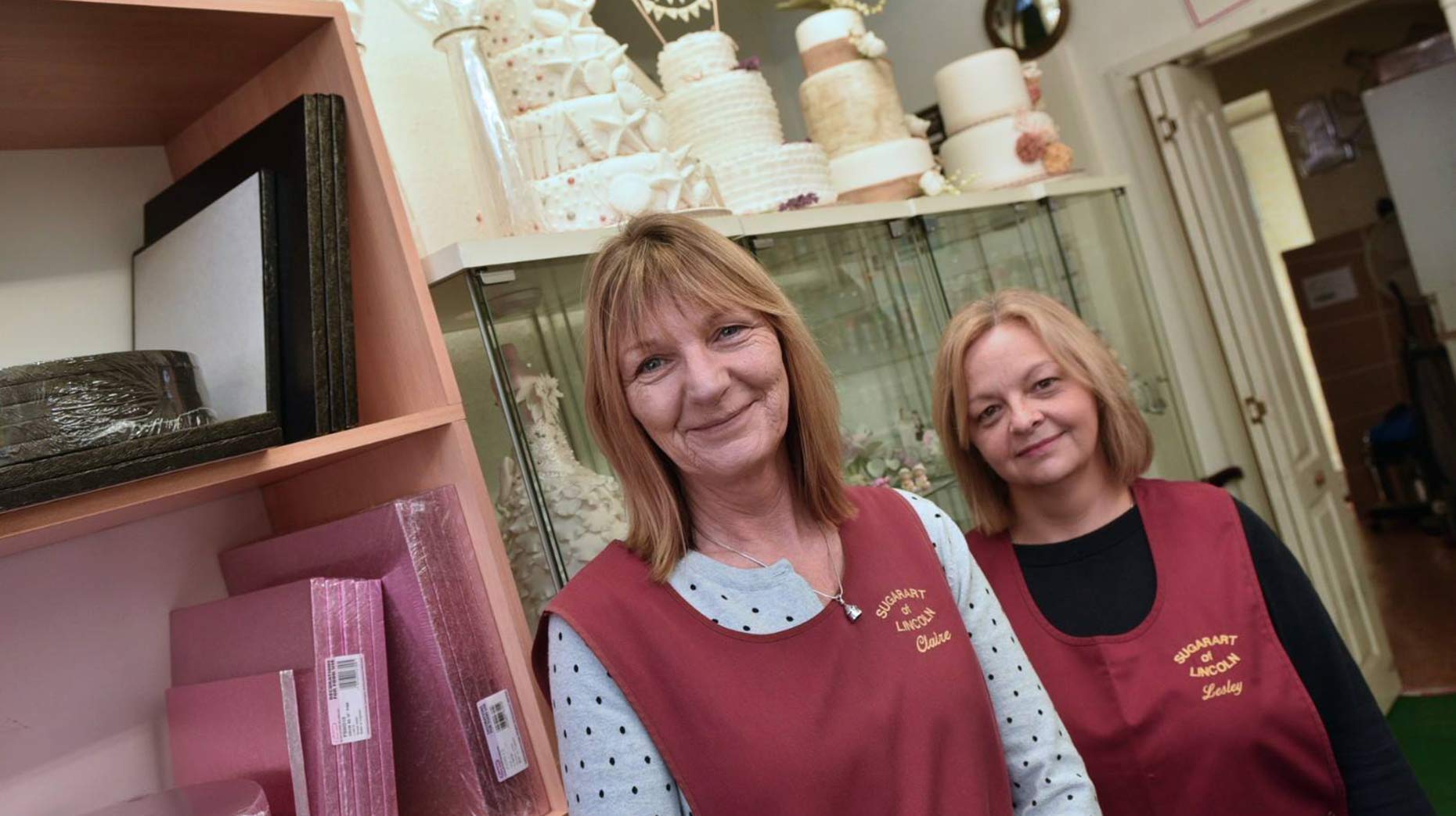 Bespoke cake design store Sugarart of Lincoln has been put up for sale after 23 years of business.
The store will continue to trade at its High Street location and owners are hoping to find a buyer who will continue their legacy.
The well-established business has been put on the market with Lambert Smith Hampton for £20,000 in the rented High Street shop space.
Lesley Richardson, owner of Sugarart of Lincoln, said: "It's a family run business and it was my mother-in-law who started the brand.
"Dorothy is coming up to 84 and Ginny is 65 and so we are looking to go into retire. We are looking at possibly doing something else.
"We have been here for 23 years and I think someone with fresh eyes would be able to give it a bit of revitalisation."
Claire Parkin, sister-in-law and co-owner, said: "We have a lovely loyal set of customers and we are sure that they will continue to support new owners. We do hope someone does because Lincoln need something like this.
"We have customers from all over Lincolnshire because we are such a unique business. I think the reason that people come back to us is because we can advise and I know that whoever takes on the business will have that continued custom and its very rewarding."
Anyone interested in taking over the business should make enquiries to Angela Calow at Lambert Smith Hampton on 01522 698888 or email [email protected]
---
For more business news for the Greater Lincolnshire region, visit Lincolnshire Business.