March 14, 2017 11.54 am
This story is over 80 months old
Lincolnite Taste Test: Pizza Hut vs Domino's vs Papa John's delivery services in Lincoln
It's the eternal debate whenever a group wants to order pizza – Domino's, Pizza Hut or Papa John's?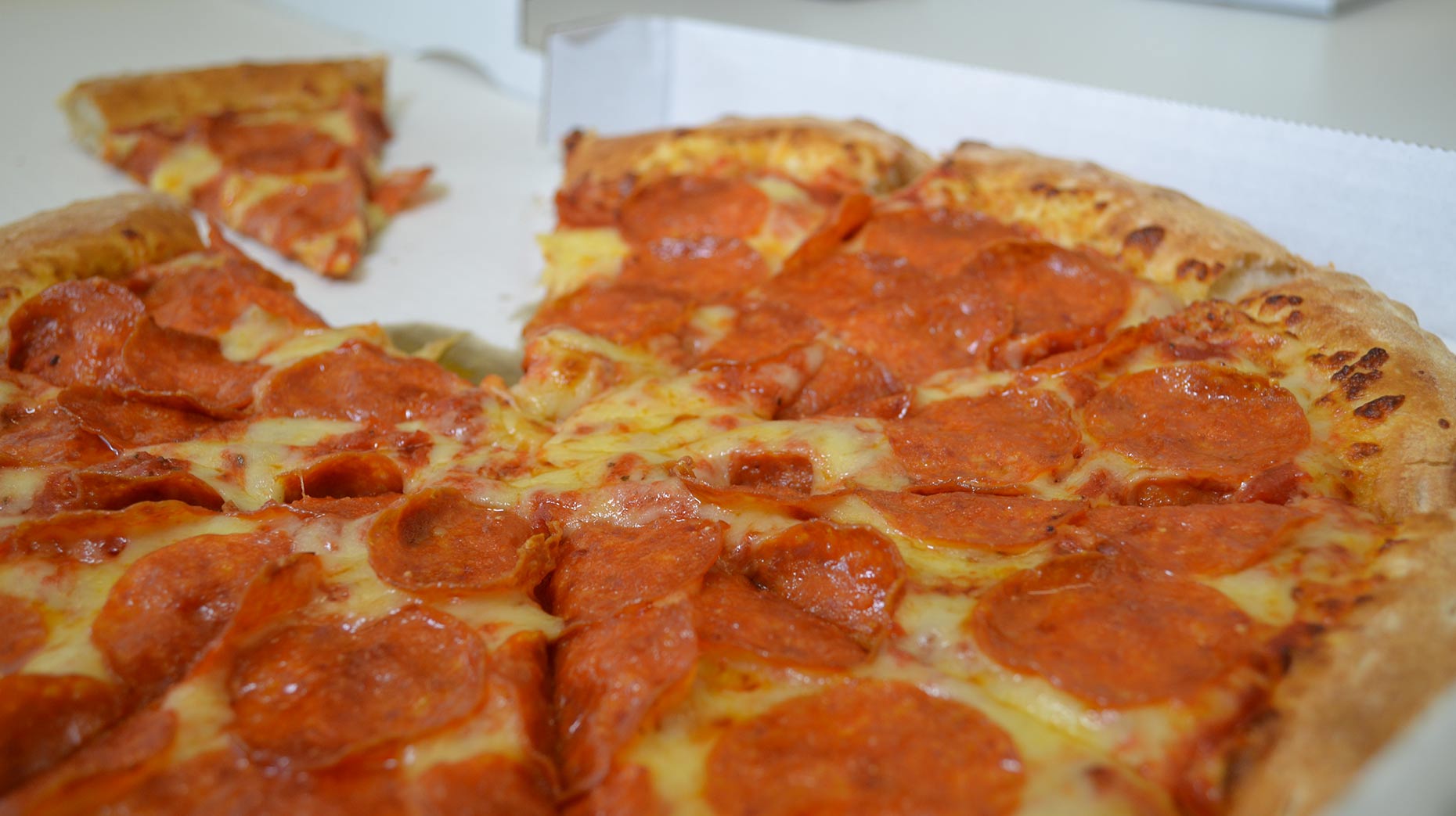 It's the eternal debate whenever a group wants to order pizza – Domino's, Pizza Hut or Papa John's? They've each got their fans and their haters.
The Lincolnite decided to settle the argument scientifically by comparing pizzas from each of the three popular chains based in the city.
To make it fair, we tried to order as close to the same products as possible: a simple medium pepperoni pizza.
We selected:
The Pepperoni Feast from Pizza Hut (£11.80) 
The Pepperoni Passion from Domino's (£15.99)
Papa's Double Pepperoni from Papa John's (£14.99)
The crucial factors that we rated them for were value for money, presentation, taste and extras. It's impossible to have a great pizza without all those components; we were looking for a pizza that was a good balance of all.
Pizza Hut
The Pizza Hut medium pizza was £11.80. Many people wouldn't be too unhappy to pay that dining in, and the added bonus of having it in the comfort of your own home makes it seem pretty affordable.
On the other hand, it didn't come with any dip or sauces – a deal breaker for some.
Presentation was good and it came with a pizza saver (the technical name for the white plastic object which stops the roof of the lid from sticking to the pizza). It was divided neatly into six even slices, each laden with evenly distributed pepperoni.
On some slices, it was difficult to see the cheese! It was also cooked to perfection, with just the right amount of crispiness.
Perhaps the most important factor was the taste, and the most personal. The balance of cheese, tomatoes and pepperoni was nice and the base held together well. The toppings never slid away.
Presentation: 9/10
Taste: 9/10
Extras: 6/10
Value for money: 9/10
Overall score: 33/40
Domino's
The Domino's pizza was slightly more expensive at £15.99. They offer plenty of deals if you are ordering two or more pizzas or want some sides and drinks. However, a single pizza on its own was much more than you would usually pay.
On the other hand, the delivery arrived right on time.
Texture-wise it seems to have a lot more dough than its Pizza Hut competitor.
The difference in presentation with the Domino's pizza was obvious. While it had a thicker crust and more cheese, the distribution of toppings wasn't good. Some were on their sides or not laid flat, and they seemed to be scattered much more randomly.
One slice had two pieces and another seven. This would be sure to cause fights when you ordered it for a group.
There was a slightly smaller distribution of sauce with the Domino's pizza.
As you can see on the pictures, the grease was also obvious straight away. This might add to the taste but it didn't necessarily make it look appetising, some Lincolnite taste testers were put off by the extra grease.
The base was almost twice as thick as the Pizza Hut version, making each bite a real mouthful.
In addition, the Domino's pizza had a secret weapon – the Garlic and Herb dip. It went down much quicker than the pizza itself and made every mouthful much more flavourful.
Presentation: 6/10
Taste: 8/10
Extras: 9/10
Value for money: 6/10
Overall score: 29/40
Papa John's
At £14.99 Papa John's medium pepperoni pizza was also at the higher end of the non-discounted budget.
Presentation was good with an even distribution of ingredients, a garlic butter sauce and even a pepper for daring diners.
None could fault the flavour of this pizza. The sauce in particular was noted for its sweetness and was deemed to be the best of the bunch. The dip added to the dish, but generally was not thought to be as tasty as Dominos' herby version.
Most thought the crust of the pizza has an enjoyable texture, however slices did tend to be on the floppy side with lots of sliding toppings.
Overall it was slightly less greasy than the Domino's version and the pepperoni slices had a nice crunch.
Presentation: 8/10
Taste: 8/10
Extras: 8/10
Value for money: 7/10
Overall score: 31/40
And the winner is…
Pizza Hut Pepperoni Feast was named the overall winner by Lincolnite taste testers for its fresh flavour, lack of grease and lower cost – but the others had their advantages too.
Pizza Hut performed best on affordability and taste. The thinner crust gave it crisper texture, and it turned out to be a case of quality over quantity.
That said, tasters loved the Domino's dip and judged the Papa John's pizza to have the tastiest sauce.
What do you think? Who do you call when you need a pizza delivery in Lincoln?