March 3, 2017 9.59 am
This story is over 80 months old
They need you! Cockerels seek forever home after wildlife hospital closure
Three cockerels are desperately seeking forever homes following the closure of Weirfield Wildlife Hospital in Lincoln. The hospital, which closed earlier this year, is currently in the process of releasing animals which have been in their care. However, after the closure, these three cockerels were taken to the owners of the hospital in need of…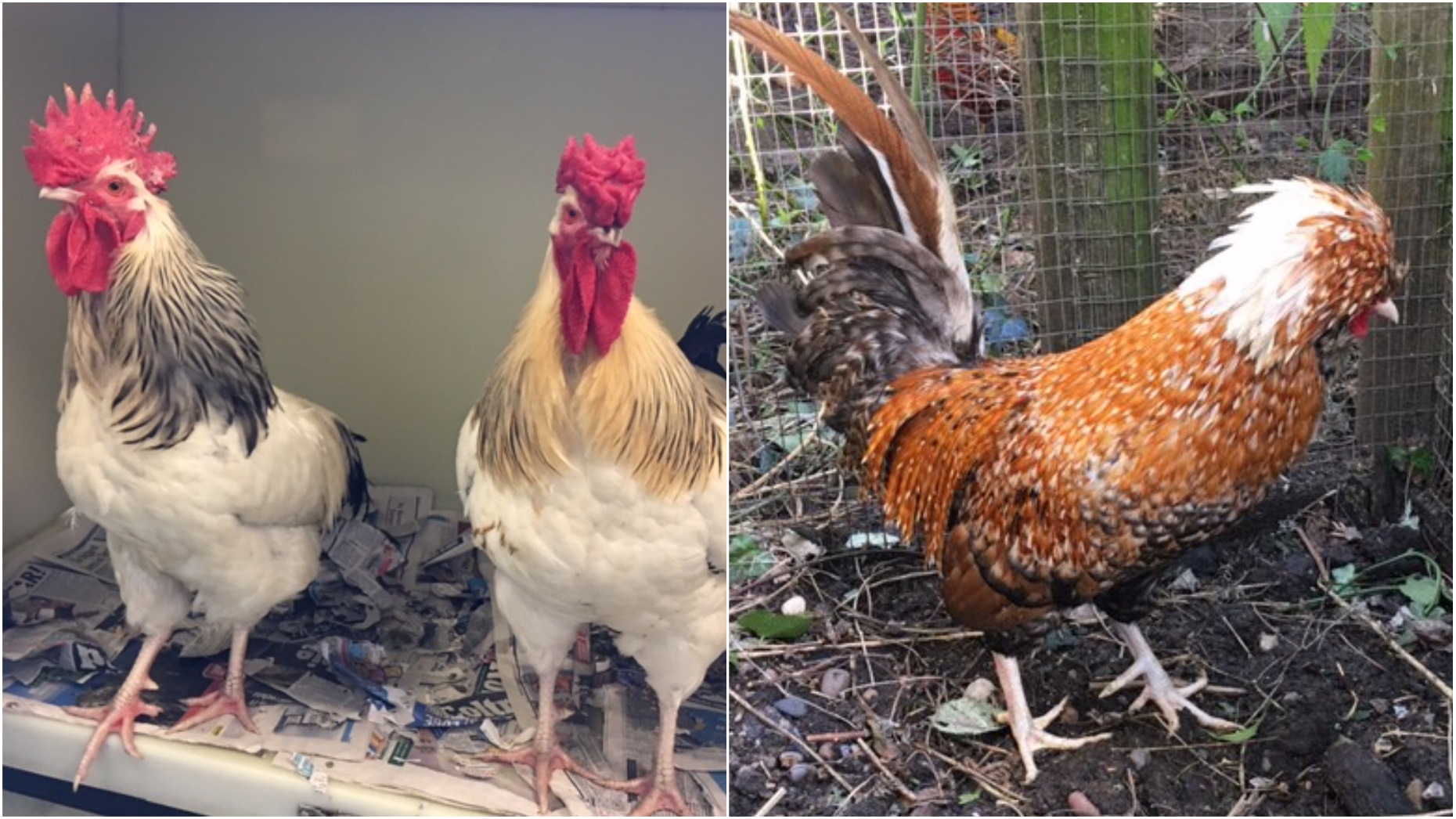 Three cockerels are desperately seeking forever homes following the closure of Weirfield Wildlife Hospital in Lincoln.
The hospital, which closed earlier this year, is currently in the process of releasing animals which have been in their care.
However, after the closure, these three cockerels were taken to the owners of the hospital in need of care.
Now these three beautiful birds are in desperate need of a home – could you help them?
Belinda Wines on behalf of Weirfield Wildlife Hospital said: "We closed at the beginning of the year and are currently in the process of releasing the animals that have been in our care.
"Unfortunately since our closure we have had three cockerels brought and left with us.
"We are therefore desperately seeking homes for these lovely animals.
"The bright orange cockerel has been separate but the white ones get on very well together and have never fought."
Anyone interested in re-homing these cockerels can call the wildlife hospital on 01522 530428 between 8am and 3pm or email [email protected].