March 7, 2017 11.40 am
This story is over 57 months old
Olympics seamstress to open sewing-themed cafe in Lincoln
A Lincoln entrepreneur whose past career has seen her working with Adidas at the Olympics and making intricate theatre costumes is to open a new themed cafe in the city. Christine Spencer, 56, is making preparations to open Coffee Bobbins on The Strait in the former Loxley's Market Deli shop, which recently moved to Whitefriars…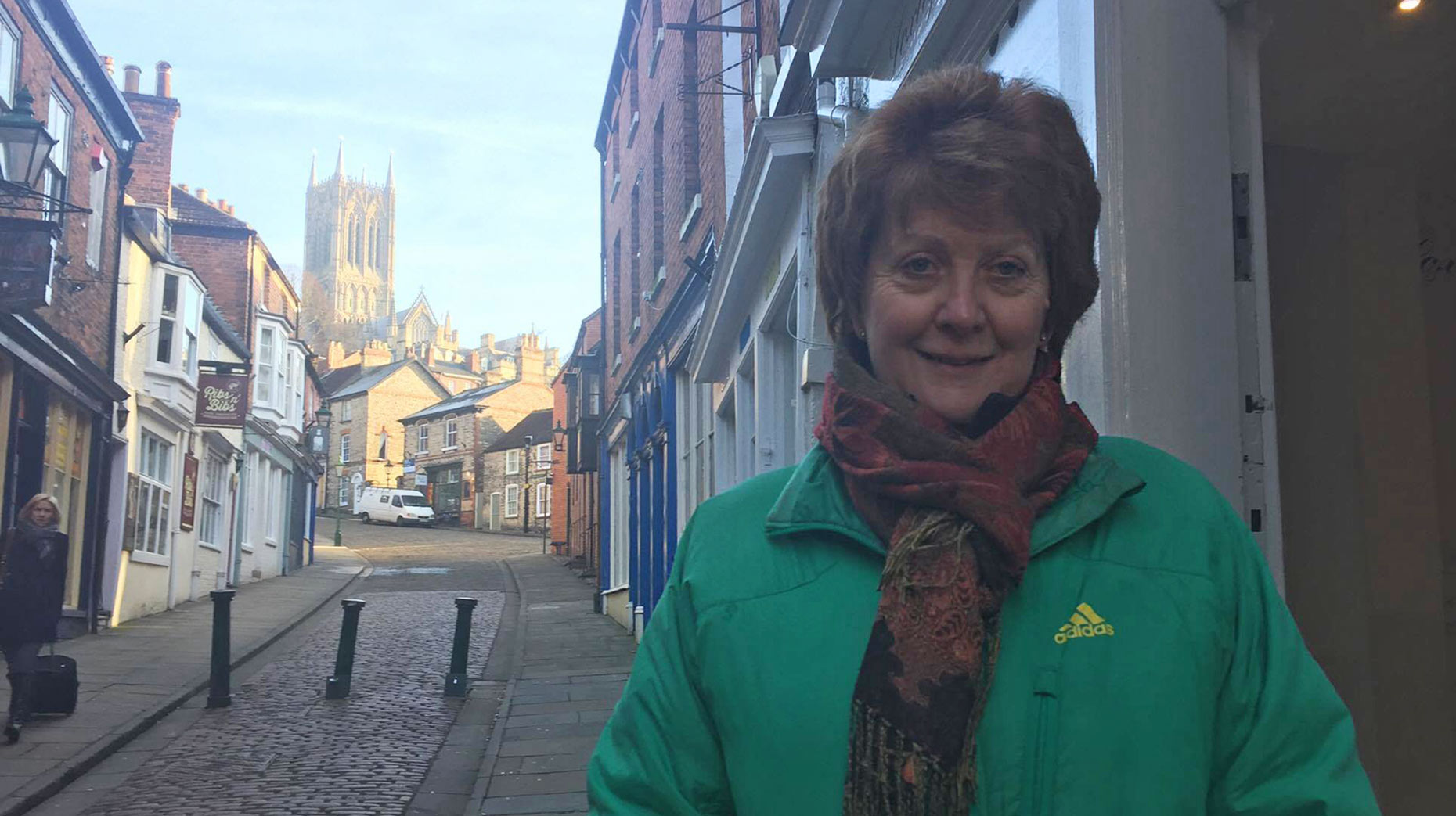 A Lincoln entrepreneur whose past career has seen her working with Adidas at the Olympics and making intricate theatre costumes is to open a new themed cafe in the city.
Christine Spencer, 56, is making preparations to open Coffee Bobbins on The Strait in the former Loxley's Market Deli shop, which recently moved to Whitefriars Passage.
The new sewing inspired coffee shop and eatery is hoped to open its doors by Easter after a £10,000 revamp.
Those bobbing in to Bobbins will find a range of locally-sourced light lunches, homemade sewing-themed cakes and afternoon tea on the menu. They'll also be surrounded by vintage sewing machines and industrial decor.
The new business is advertising for a baker and cake maker, and will also create around six part-time positions.
Christine, who explained her sewing career took her to the Olympics, making alternations for the nation's sporting stars, told The Lincolnite she had always wanted to open a cafe.
Owner Christine Spencer, 56, from Lincoln said: "I was in catering when I was 18 but then I went off and changed careers to sewing. I had a dance shop and I did a lot of cycling stuff.
"I got married and had three children but I still carried on sewing and then I got involved with Adidas and did a lot of work with them.
"I went with them to the Olympics doing alterations which was an absolutely fantastic experience.
"I've also done a bit of theatre work making costumes. But I've always wanted a coffee shop and when I finished by theatre work at Christmas I found this shop on The Strait, which I hope will be open by Easter."
Work is ongoing to refurbish the shop.
For now, customers can find out more information about the new cafe on the Facebook page here.