March 10, 2017 3.27 pm
This story is over 63 months old
Video: Lincoln students protest for free speech
Around 50 students gathered outside the University of Lincoln Students' Union building to protest in support of free speech following an incident involving the Lincoln Conservative Society last week. The protest, which took place on March 10, came after the Lincoln Conservative Society was forced to hand over control of its Twitter account, allegedly because two tweets…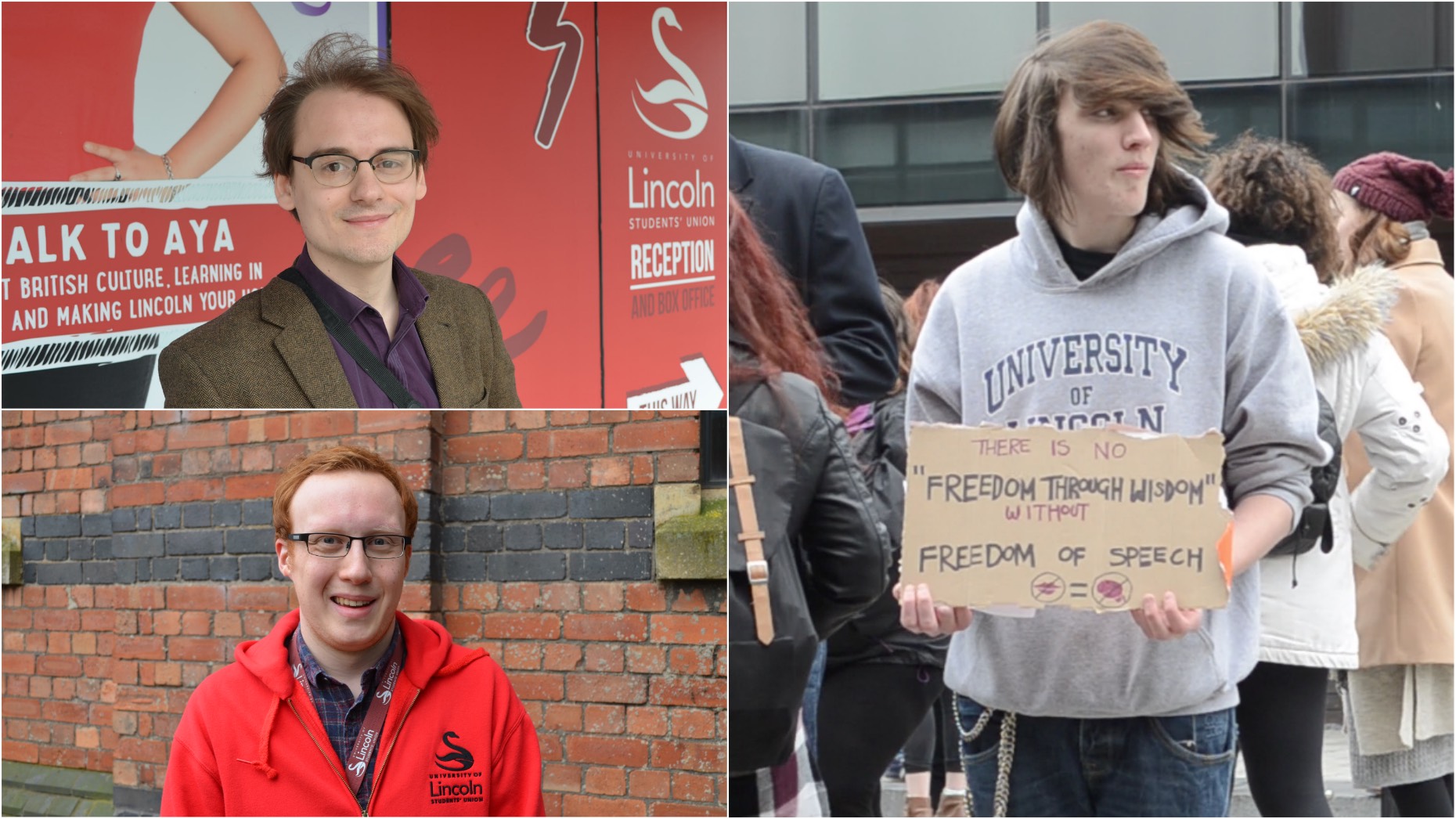 Around 50 students gathered outside the University of Lincoln Students' Union building to protest in support of free speech following an incident involving the Lincoln Conservative Society last week.
The protest, which took place on March 10, came after the Lincoln Conservative Society was forced to hand over control of its Twitter account, allegedly because two tweets were critical of the SU.
One society member shared a report which said the University of Lincoln had a bad record for freedom of speech.
A closed-doors disciplinary hearing over the tweets was held on Monday, March 6, and the SU found that the Conservative Society may have breached their code of conduct.
Following local and national media attention, the society was given back control of its Twitter account after another board meeting at the SU on March 9.
Calum Watt, who spoke out at the protest, told The Lincolnite:  "We now have a very undemocratic union which has taken action against our officers, it has taken action against individual societies, just for dissenting against union policy.
"We think that is a threat to free speech and that is why so many people have come out to support us today."
The Students' Union also pitched a tent next to the protest offering a 'student open forum on free speech'. 
John-Paul Dickie, SU VP for Academic Affairs, added: "We want to talk to students and really work with them, as we always do, to hear their views, put their thoughts and feelings into action and work with them and see what we can do to help make their experience better."