'You have lied and lied and lied': Lincolnshire mum confronts NHS boss over Glenfield heart unit closure plans
A Lincolnshire mum campaigning against the potential closure of the children's heart unit at Glenfield Hospital has launched a furious attack on NHS bosses, accusing them of lying over and over again. Sam Norton, whose severely disabled son has received treatment at the East Midlands Congenital Heart Centre in Leicester, said that the NHS was…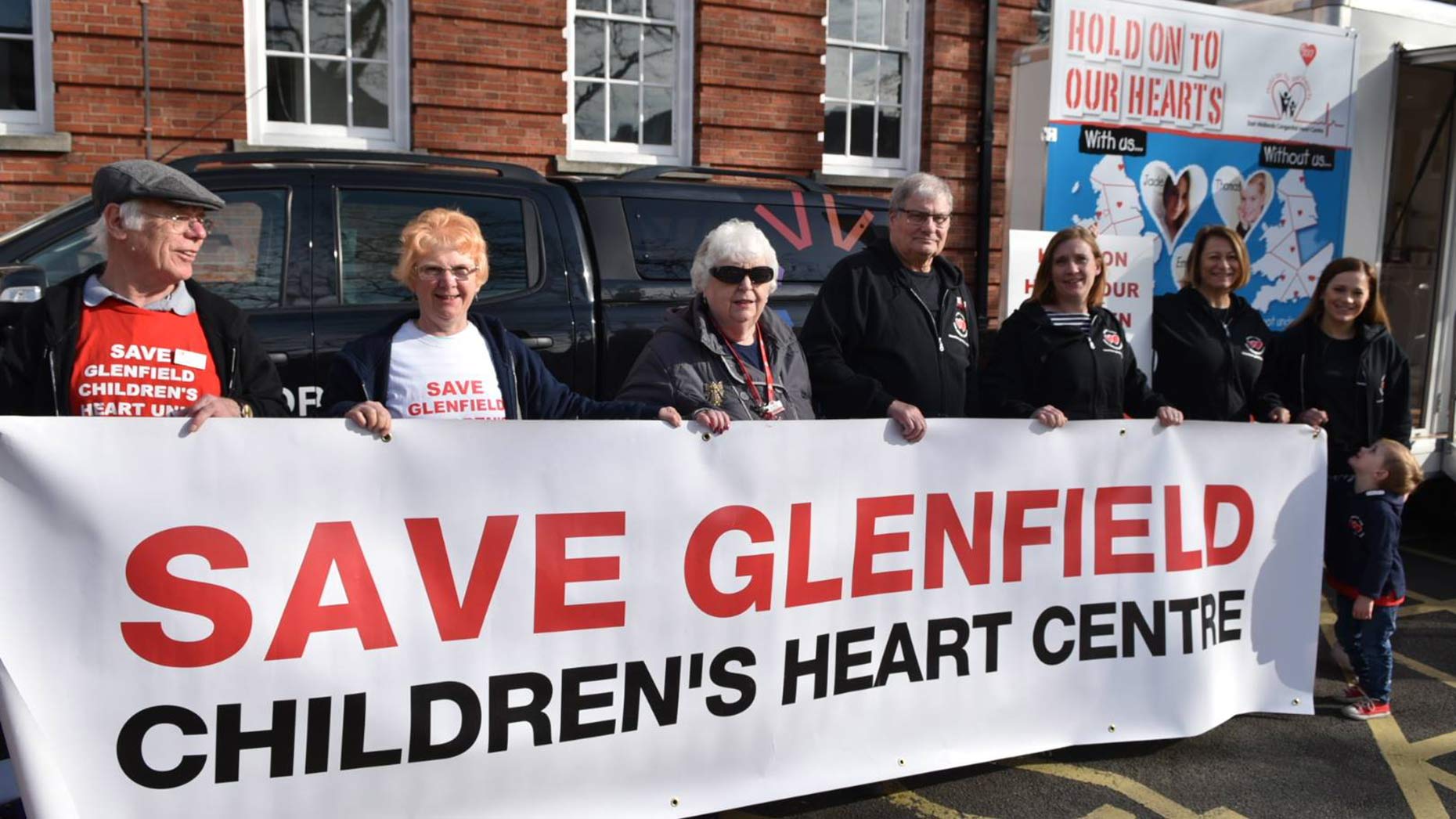 A Lincolnshire mum campaigning against the potential closure of the children's heart unit at Glenfield Hospital has launched a furious attack on NHS bosses, accusing them of lying over and over again.
Sam Norton, whose severely disabled son has received treatment at the East Midlands Congenital Heart Centre in Leicester, said that the NHS was making decisions that could kill her child and other children across the region.
Children with heart defects currently travel to Glenfield Hospital for treatment as there is nowhere in Lincolnshire for them to go.
The heart unit however is one of three in the country facing closure by NHS England due to failing to meet targets.
Emotions were high as campaigners protested outside Lincolnshire County Council on March 15 prior to the Health Scrutiny meeting, which saw NHS bosses grilled by councillors about the public consultation process.
Councillors suggested that the consultation, which began on February 9, 2017, was "completely unfit for purpose" and "unfair", taking place during purdah, meaning health committees across the East Midlands would be unable to comment.
Many of the consultations are also ticketed events – holding only 100 people per location – with only one event being held in Lincolnshire.
Chairman of the Health Scrutiny Committee, Councillor Christine Talbot, told NHS managers that the committee did not believe that the consultation was a 'proper public consultation'.
She told Lincolnshire Reporter: "It is not a level playing field, different centres are going to be given different options and different timeframes and we don't think that is fair either.
'This will cost children's lives'
A protest was held outside the council offices before the meeting began, with campaigners claiming that any closure would potentially cost children's lives.
Maria Middleton, a committee member for the Heart Link charity, told Lincolnshire Reporter: "I'd like to say to NHS England that they need to reconsider their proposals.
"They are telling us that a decision has not yet been made and yet they recently started a separate consultations for patients and young people, who they are trying to encourage to take part in the consultation and in the documentation there, it states that they are going to be stopping heart surgery services at Glenfield so their messages are completely inconsistent.
"This will cost children's lives."
'We want to hear as many views as possible'
Regional director of specialised commissioning at NHS England, Will Huxter and Dr Geraldine Linehan, regional director of specialised commissioning in Midlands and the East for NHS England attended the meeting.
Both NHS England directors declined the opportunity to speak to Lincolnshire Reporter on a one-to-one basis.
However, Will Huxter told the committee that there are approximately 500 patients with congenital heart conditions that may require surgery a year in the East Midlands.
Currently, Glenfield works with about 350 patients, and the reason for that he said was that patients were going elsewhere.
Professor Huon Gray, national clinical director for heart disease at NHS England, said: "We want to hear as many views as possible about how we propose to achieve excellent care for congenital heart disase patients during the ongoing consultation, and as part of that process these events are one of a number of opportunities for patients, families and the public to get more information about the plans and answers to any questions they may have."