April 12, 2017 11.58 am
This story is over 78 months old
Your chance to win a once in a lifetime flight with new star of the 2017 Scampton Airshow
Organisers of the 2017 Scampton Airshow have revealed the addition of a 74-year-old Catalina G-PBYA flying boat to the show's highly anticipated line-up – and is offering a unique chance to win a place on board in partnership with The Lincolnite. The PBY Catalina Miss Pick Up, considered by many as the most famous fixed-winged seaplane…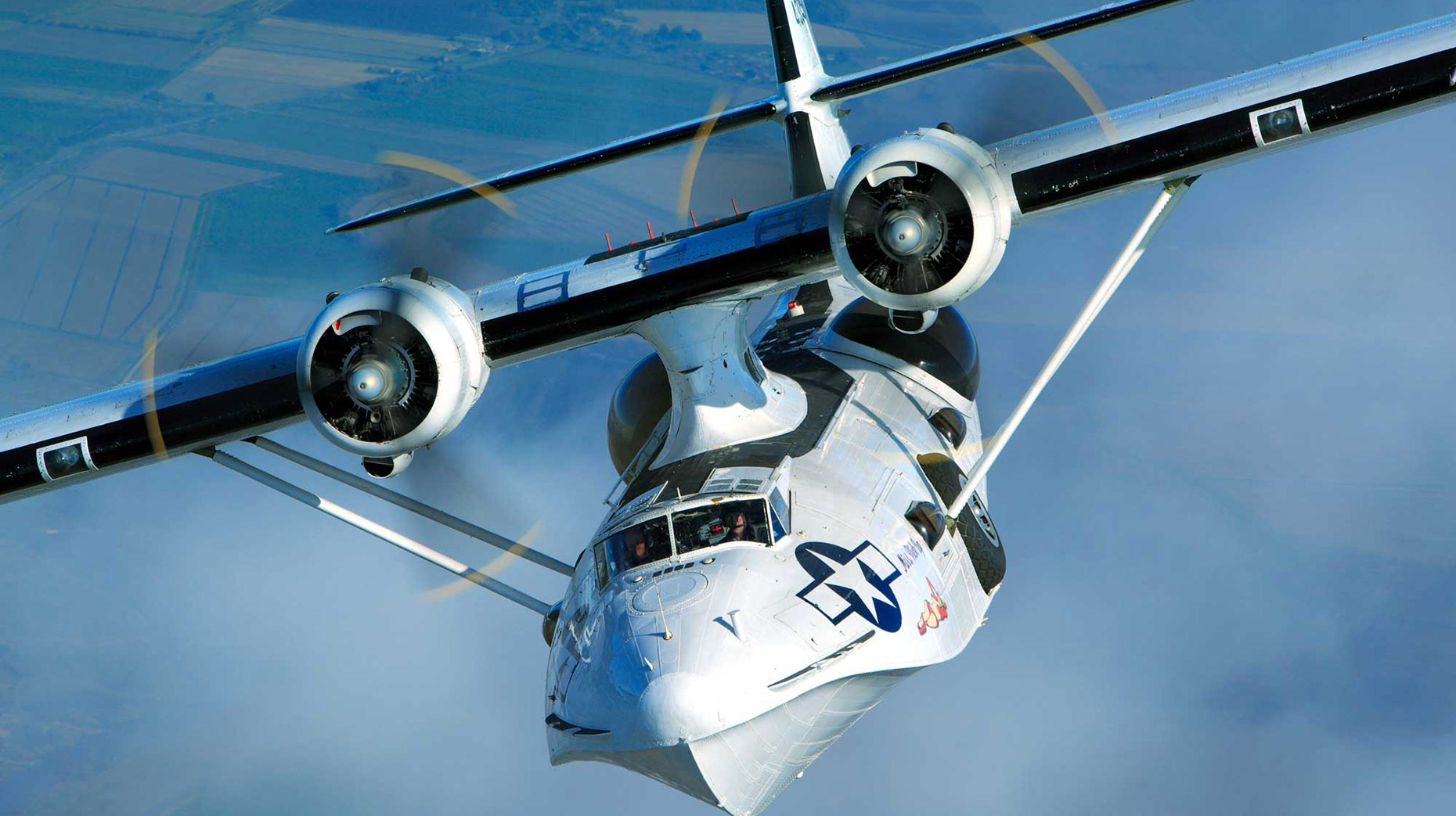 Organisers of the 2017 Scampton Airshow have revealed the addition of a 74-year-old Catalina G-PBYA flying boat to the show's highly anticipated line-up – and is offering a unique chance to win a place on board in partnership with The Lincolnite.
The PBY Catalina Miss Pick Up, considered by many as the most famous fixed-winged seaplane ever built, will be gracing the skies over RAF Scampton (home of the RAF Red Arrows) for the airshow on September 9 and 10 as part of its five hour flying display.
Displayed by Plane Sailing, the Catalina is one of only a handful of flying boats still in operation today and is, like Scampton airfield itself, steeped in aviation history.
---
Scampton Airshow organisers have teamed up with The Lincolnite to offer the chance to win three pairs of seats on a 10 minute flight from Duxford on a date to be decided.
To enter the competition and for full terms and conditions, click the link here. 
---
Although G-PBYA was originally built for the Royal Canadian Air Force, the type was used in WWII by all the allied air forces, the US Navy and the US Army Air Forces as a submarine hunter, as well as in long range reconnaissance and Air-Sea Rescue roles.
Scampton Airshow Director Paul Sall said: "As the airshow draws closer we are starting to see a fantastic variety of aircraft confirming their place in the flying display, each with their own exciting piece of history.
"This Catalina was built in what many people still consider to be the golden era of aviation and, 74 years on, it still inspires younger generations with the wonders of aviation.
"It will be a truly spectacular occasion to see it take flight right here in Lincolnshire and one I'm sure that many people will be eager to come along and witness."
Tickets for the Scampton Airshow are priced at £39 and must be bought online in advance. To find out more about the Scampton Airshow, or to buy tickets, visit the website here or call 01522 396600.