April 20, 2017 11.02 am
This story is over 79 months old
A close shave: Lamb rescued after falling into Lincolnshire well
The RSPCA has rescued a little lamb from disaster after it fell into a muddy well in a field in Woodhall Spa. The poor little lamb's day went from baaaad to worse when it became trapped in the well away from its mother. Luckily, the RSPCA was alerted to the lamb's plight by a walker…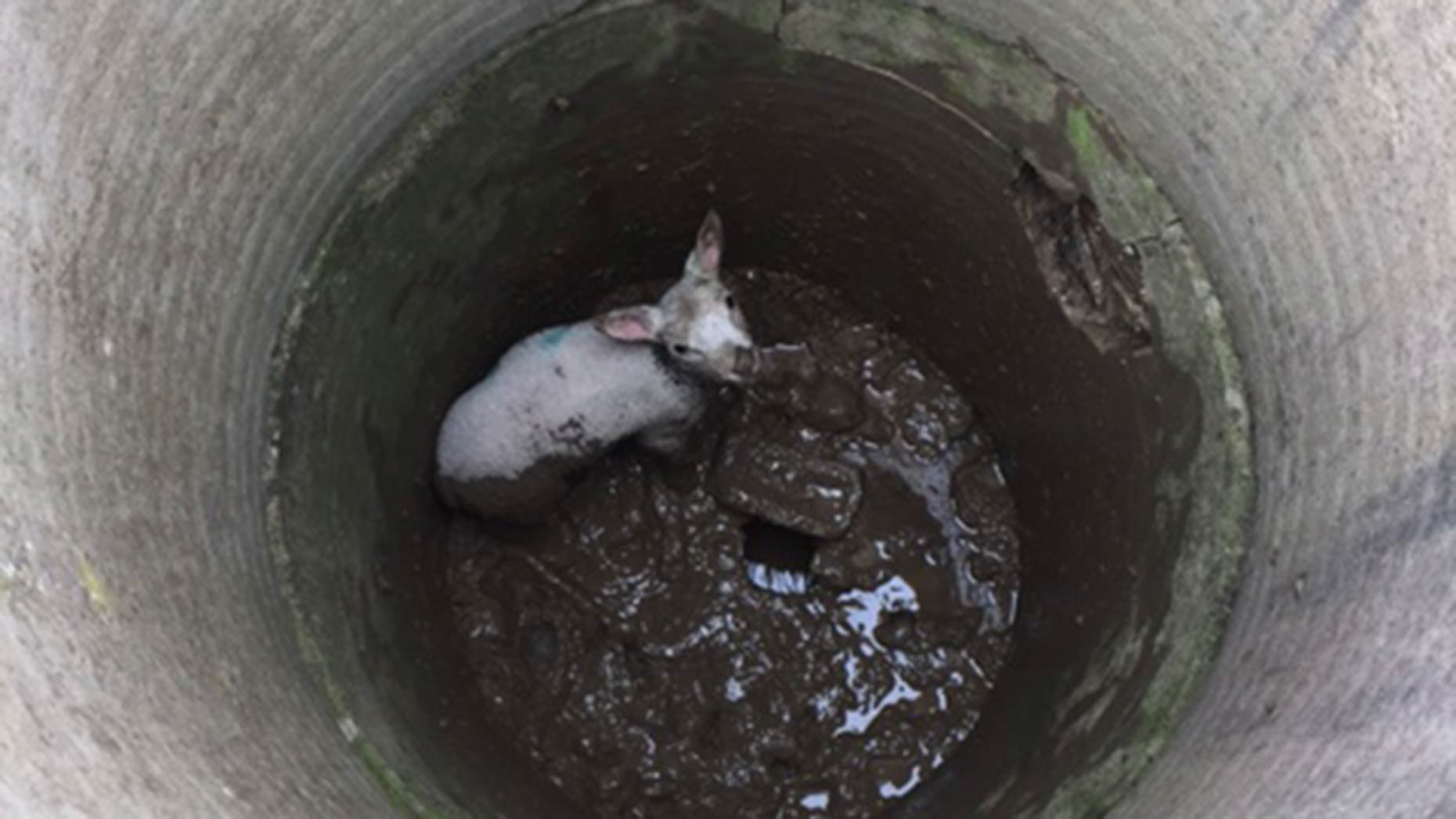 The RSPCA has rescued a little lamb from disaster after it fell into a muddy well in a field in Woodhall Spa.
The poor little lamb's day went from baaaad to worse when it became trapped in the well away from its mother.
Luckily, the RSPCA was alerted to the lamb's plight by a walker who heard her desperately bleating for her mum in the deep, stone well in the middle of a field off Green Lane.
Inspector Deborah Scotcher went to the scene to help the baby, on Saturday, April 15.
She said: "The poor little thing was rather muddy and wet but, thankfully, despite a 10ft fall, didn't seem injured.
"She was too far down for the walker to reach so he called us to help.
"Luckily, the lamb was standing and was alert when I arrived and, despite being a little mucky, she was in good condition and wasn't too worse for wear.
"I managed to get her out by stepping down onto a ledge within the well shaft and reached down to scoop her up.
"I gave her a quick check over and she didn't have any injuries and was desperate to get back to her mum so I let her run back to the flock."