April 28, 2017 4.27 pm
This story is over 78 months old
Your guide to the Lincoln Festival of Cycling 2017
Next month, hundreds of cycling enthusiasts will take to Lincoln's streets for the annual Festival of Cycling. This year, there will be four days of cycling events, including the Criteriums, Sportive, Uphill Dash, and the Men's and Women's Lincoln Grand Prix. Take a look at the full schedule of races, events and road closures: Lincoln…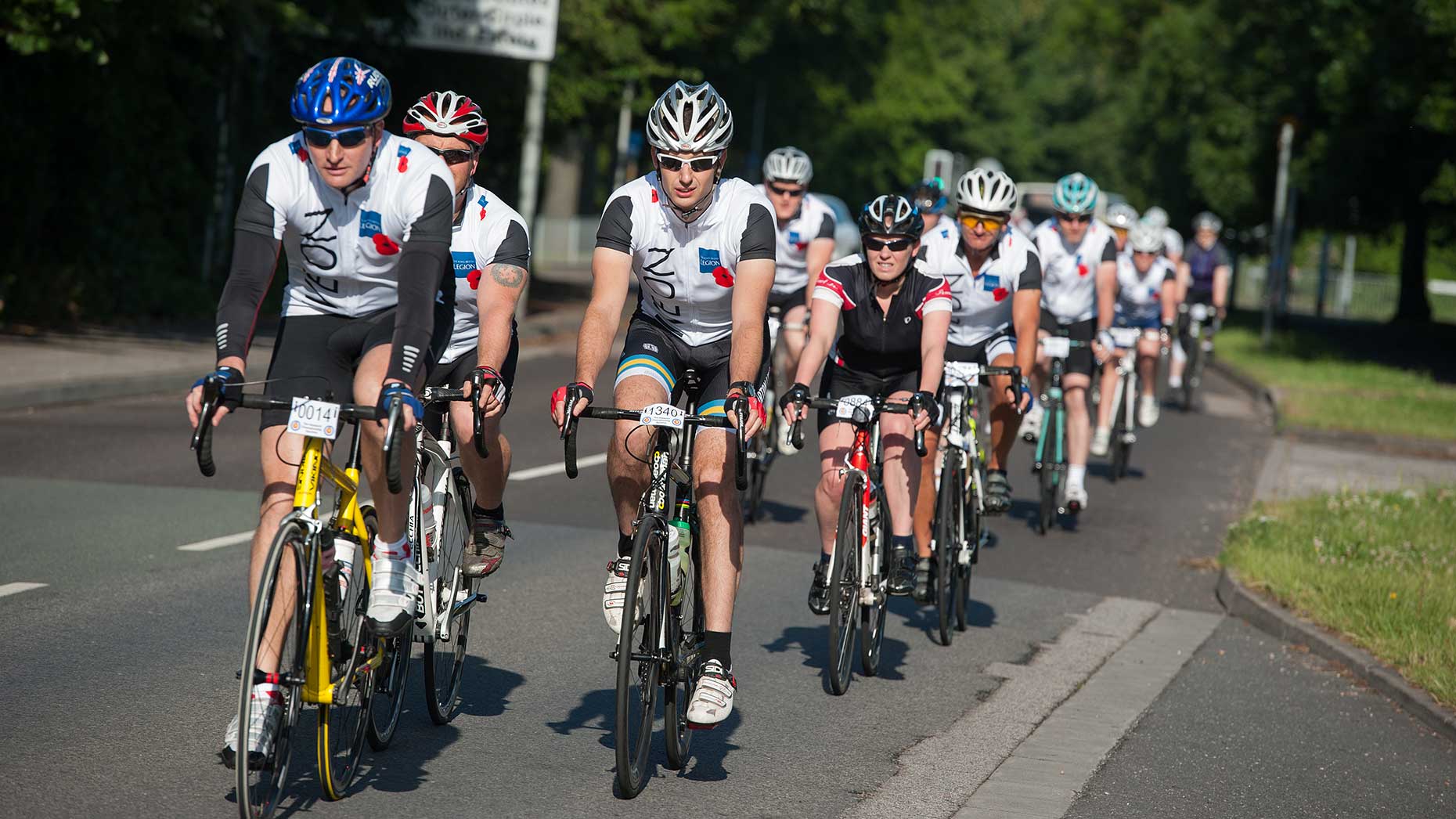 Next month, hundreds of cycling enthusiasts will take to Lincoln's streets for the annual Festival of Cycling.
This year, there will be four days of cycling events, including the Criteriums, Sportive, Uphill Dash, and the Men's and Women's Lincoln Grand Prix.
Take a look at the full schedule of races, events and road closures:
---
Lincoln Bike Night
Date: Thursday, May 11
Time: 7.30pm
The opening event of the festival: Lincoln Bike Night will present an evening with Ned Boulting from 7:30pm at Lincoln Drill Hall.
The journalist, television presenter, and best-selling author will present an honest, self-effacing ride through the world of amateur and professional cycling.
To purchase tickets from £25, visit the Drill Hall website.
---
Lincoln Criterium
Date: Friday, May 12
Time: 5.30pm – 10pm
A one mile circuit around the 11th century Lincoln Castle and through Bailgate.
Racing is suitable for all ages.
To enter the race, visit the website.
---
Lincoln GP Sportive
Date: Saturday, May 13
Time: Throughout the morning
Take on part of the elite race circuit, perfect for amateur cyclists who want to improve their skills and fitness.
After a long ride in the hills of the Lincolnshire Wolds, tackle the closed road cobbled climb of Michaelgate before finishing in Castle Square at the bottom of the Lincoln Cathedral.
Choose from 33, 60, 78, or 102 mile courses to take part in this fully organised event with electronic timing, feed stations, medical support, and photography.
To enter the race, visit the website. Entries close on Wednesday, May 10.
---
Uphill Dash
Date: Saturday, May 13
Time: 6pm
A series of four rider sprint races up the Michaelgate hill, parallel to Steep Hill.
Winners progress through until four riders race in the grand final.
To enter the race, visit the website.
---
Lincoln Grand Prix
Date: Sunday, May 14
Time: 9am – 4.30pm
The Lincoln Grand Prix is the race for elite male and female riders and is Britain's oldest remaining classic one-day cycle race.
Some of the UK's top riders will take part in both races which start and finish on Castle Hill.
The women's 63 mile race will begin at 9am to finish around 12pm and the men's 103 mile race will begin at 12.30pm and ending around 4.30pm.
Unfortunately entries for these races are closed, however a map of each course and where you can spot the riders is on the website.
---
Road closures
A number of road in and around Lincoln will be closed throughout the event. The restrictions will be in place from 3pm on May 11 until 7pm on May 14.
Restrictions will be implemented as and when required in each location during this period.
Local diversion routes and access arrangements will be signposted.
Road Closure Orders in place on:
A57 Saxilby Road (A46 to B1190)
B1398 (Yarborough Road to A1500)
Bailgate
Breedon Drive
Burton Road (Westgate to Rasen Lane)
Carline Road
Castle Hill
Chapel Lane
Church Lane
Drury Lane
Eastgate
Exchequergate
Fen Lane, Burton
Gordon Road
Hungate (Motherby Lane to Spring Hill)
Long Leys Road
Longdales Road
Main Street, Burton
Michaelgate
Minster Yard
Motherby Lane
Newport
Spring Hill (Drury Lane to Hungate)
Steep Hill (Michaelgate to Wordsworth Street)
St Pauls Lane
The Avenue
Union Road
Road Closure Orders in place on:
Upper Long Leys Road
Westgate
West Parade (The Avenue to Beaumont Fee)
Wordsworth Street
Yarborough Crescent
Yarborough Road
No Waiting/No Loading At Any Time Orders in place on:
A57 (Fen Lane to Long Leys Road)
B1398 (Yarborough Road to Main St, Burton)
Bailgate
Carline Road
Broadway (Newport to Elvin Close)
Drury Lane
Fen Lane, Burton
Good Lane (From Newport to a point 20 metres West)
Hungate (Motherby Lane to Spring Hill)
Long Leys Road
Main Street, Burton
Michaelgate
Motherby Lane
Newport
Spital Street (From Newport to a point 20 metres West)
Spring Hill
Steep Hill (From Michaelgate to Wordsworth Street)
Union Road
West Parade (Yarborough Road to Beaumont Fee)
Westgate
Wordsworth Street
Yarborough Crescent
Yarborough Road (Long Leys Road to West Parade)
One Way Orders in place on:
Long Leys Road (Entire Length, traffic to travel towards Yarborough Road)
Yarborough Road (Southbound between Long Leys Road and The Avenue)
The Avenue (Entire Length, traffic to travel Southbound towards Newland)
B1398 Burton Road (Northbound from Yarborough Crescent to Queen Elizabeth Road)
A57 (Burton Waters to Pyewipe Inn access, traffic to travel towards Long Leys Rd)
Fen Lane, Burton (traffic to travel towards A57)
Main Street, Burton (traffic to travel towards A57)
Carline Road (Entire length, traffic to travel towards Drury Lane)
Michaelgate (Entire length, traffic to travel towards Wordsworth Street)
Wordsworth Street (Entire length, traffic to travel towards Drury Lane)
Suspension of all Residents Parking, Limited Waiting, Disabled & Loading Bays on:
Bailgate
Drury Lane
Motherby Lane
Newport
Union Road
Westgate
West Parade
Yarborough Road
Suspension of No Right Turn Orders:
From Queens Crescent onto Yarborough Road
From Hampton Street onto Yarborough Road
From Yarborough Rd onto Upper Long Leys Rd
Suspension of No Left Turn Orders:
From Chapel Lane onto Bailgate
Suspension of One Way Orders on:
Bailgate
Cecil Street
Chapel Lane
Good Lane
Spital Street