April 26, 2017 3.24 pm
This story is over 78 months old
Heroic off-duty Lincolnshire Police officers attempted to stop robbers armed with shotgun and hammer
Two off-duty Lincolnshire Police officers have been praised for their efforts to stop an armed robbery in Newark, with the 10 offenders jailed for a combined total of 80 years. Four men entered Andrew Michael's jewellers on Stodman Street, Newark, in an organised raid which saw them steal around £250,000 worth of watches and jewellery.…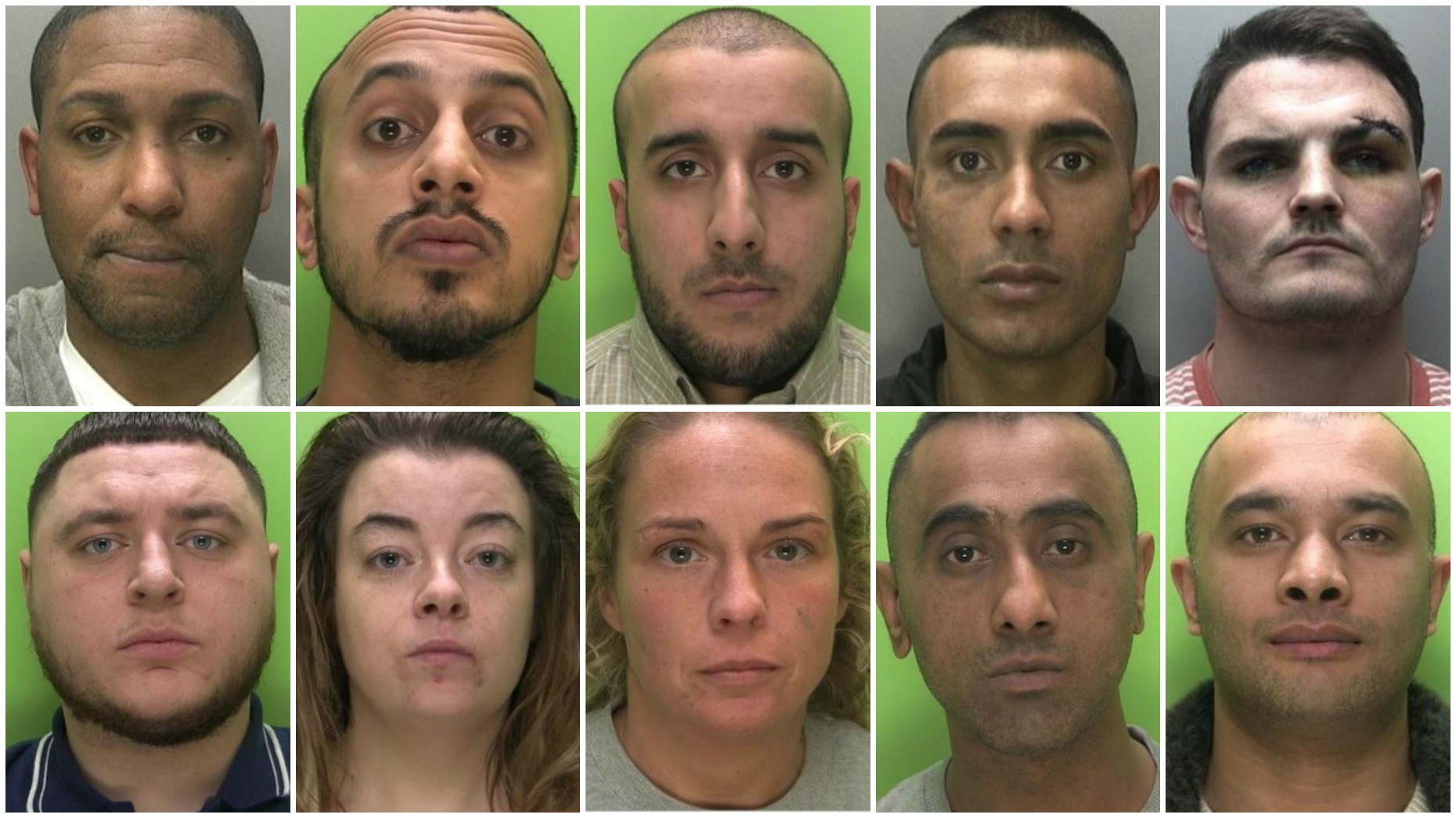 Two off-duty Lincolnshire Police officers have been praised for their efforts to stop an armed robbery in Newark, with the 10 offenders jailed for a combined total of 80 years.
Four men entered Andrew Michael's jewellers on Stodman Street, Newark, in an organised raid which saw them steal around £250,000 worth of watches and jewellery.
The men were armed with hammers and a shotgun for the robbery on Wednesday, January 6, 2016.
As the offenders were about to make their escape, the two Lincolnshire Police officers confronted them, and tried to stop them escaping.
One of the officers grabbed a man as he got into an Audi A6 parked outside the jewellers, which was used as a getaway car, but was dragged down the road before the offenders got away.
The group were given the following sentences at Nottingham Crown Court on Wednesday, April 26:
Nathan Clarke, 28, of Wrigsham Street in Coventry was jailed for 15 years for conspiracy to rob and converting criminal property. He was also given a further two years for an unrelated offence.
Adil Yasin, 25, of Oakwood Road, Springfield in Birmingham; Imran Zamir, 24, of Gladstone Road in Sparbrook, Birmingham; Raju Miah, 25, from Birmingham and Tommy Walden, 28, of Peck Avenue in Boston were each given 10 years, eight months for conspiracy to rob and possession of an imitation firearm.
John Daly, 29, of Station Road in Kings Norton, Birmingham received 15 years, six months for conspiracy to rob and possession of an imitation firearm.
Michelle Bradley, 30, of Forbes Road in Boston, and Emma Porter, 35, of Allington Garden in Boston, each received four years for conspiracy to rob.
Shah Alam, 39, of Floyer Road in Birmingham was given 10 months for conspiracy to convert stolen property.
All of the above pleaded guilty at an earlier hearing.
Abdul Khalique, 38, of Pickard Street, Islington in London was found guilty of conspiracy to convert stolen property after trial and sentenced to 12 months in prison.
Detective Inspector Jamie Hill of Nottinghamshire Police said: "This was a very organised and high value crime where a number of people from different counties across the Midlands played key roles in the offence.
"The sentences given today in my view reflect the severity of the offence.
"I would like to take this opportunity to thank everyone involved – the off-duty Lincolnshire Police officers who displayed real heroism in trying to stop the offence, to all of my investigation team and the public for their support in this investigation."