April 13, 2017 7.30 am
This story is over 78 months old
Lincoln museum to host night with a T-Rex
A lifelike animatronic T-Rex is to be let loose in The Collection Museum in Lincoln during a special nighttime event next month. The museum will be open from 4pm to 8:30pm on Friday, May 19 with an opportunity for those who dare to take a photo or a selfie with an animatronic Tyrannosaurus Rex at 7pm.…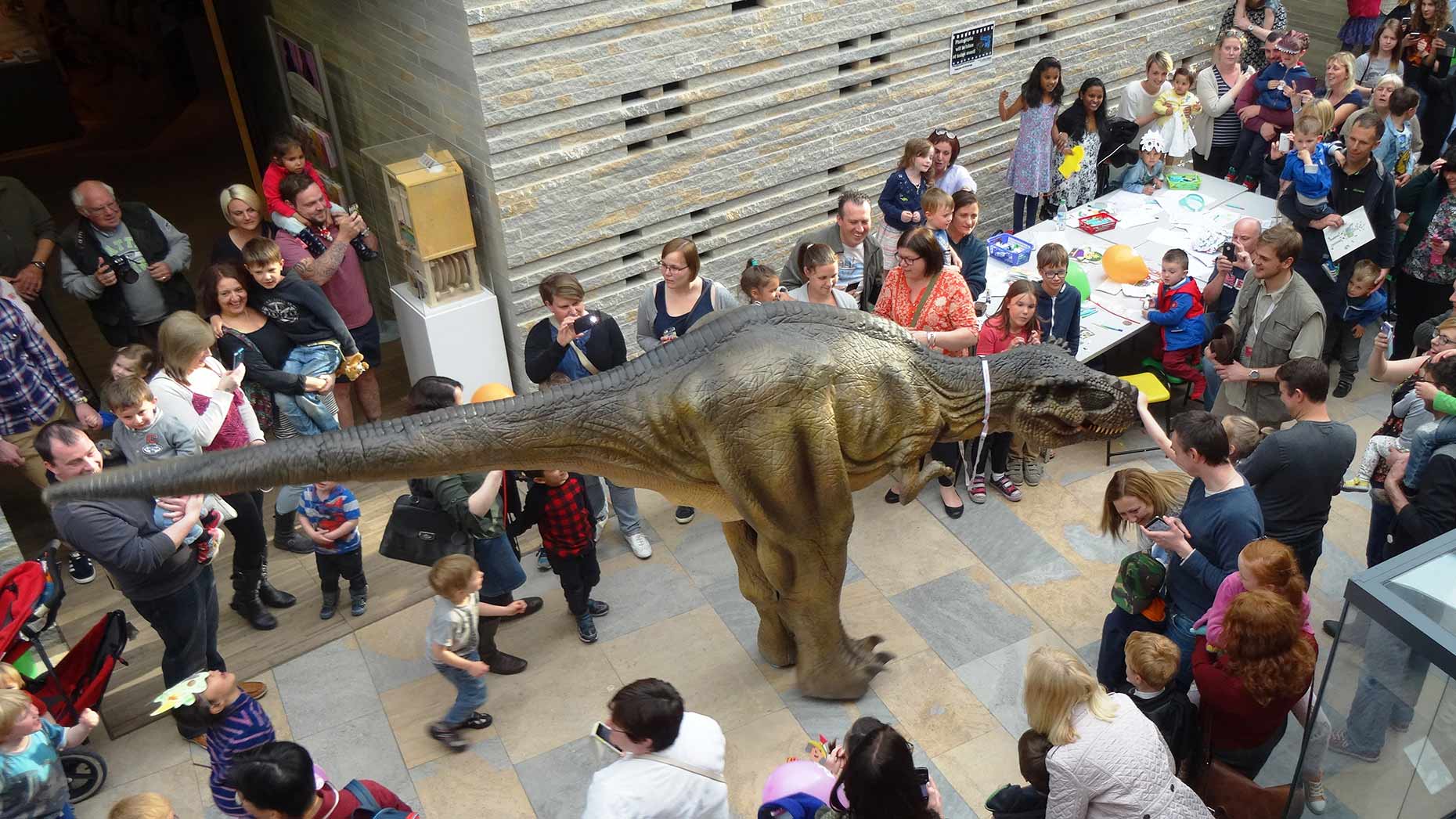 A lifelike animatronic T-Rex is to be let loose in The Collection Museum in Lincoln during a special nighttime event next month.
The museum will be open from 4pm to 8:30pm on Friday, May 19 with an opportunity for those who dare to take a photo or a selfie with an animatronic Tyrannosaurus Rex at 7pm.
The event is a part of "Museums at Night" which is an international event in which museums from all over Europe open their museums out of usual hours.
Paul Mason, the site co-ordinator said: "We can't wait to have the T-Rex back again. He's so popular and has attracted huge crowds in the past."
There is more to do for the whole family with other activities such as craft activities, the chance to take a photo with a giant dinosaur egg, fossil object handling and a dinosaur themed trail around the museum.
For younger children there are other activities such as a picnic with gentle and playful baby dinosaurs with an opportunity to have a photo with them. However, booking is essential as it is limited to 35 places.
Paul Mason also has said to attend you will need to book a ticket,"After high demand in previous years we've made this event ticket-only to avoid queues and overcrowding. Make sure you book your tickets now to secure your place."
Admission of the event is £5 for adults, £8 for children (3-18) and children aged 2 and under can get in and see the dinosaurs free of charge.
You can book tickets at the museum's reception, calling 01522 550965 or online here.