Replica bus stop donated to Lincoln care home to help dementia patients
Bus operator Stagecoach has donated a replica bus stop for inclusion in a Lincoln care home's reminiscence garden. The 30 bedroom Bernadette House Care Home, situated in an acre of gardens in the south of Lincoln, provides care and activities for people, many of whom suffer from dementia. Many of the patients, would regularly use…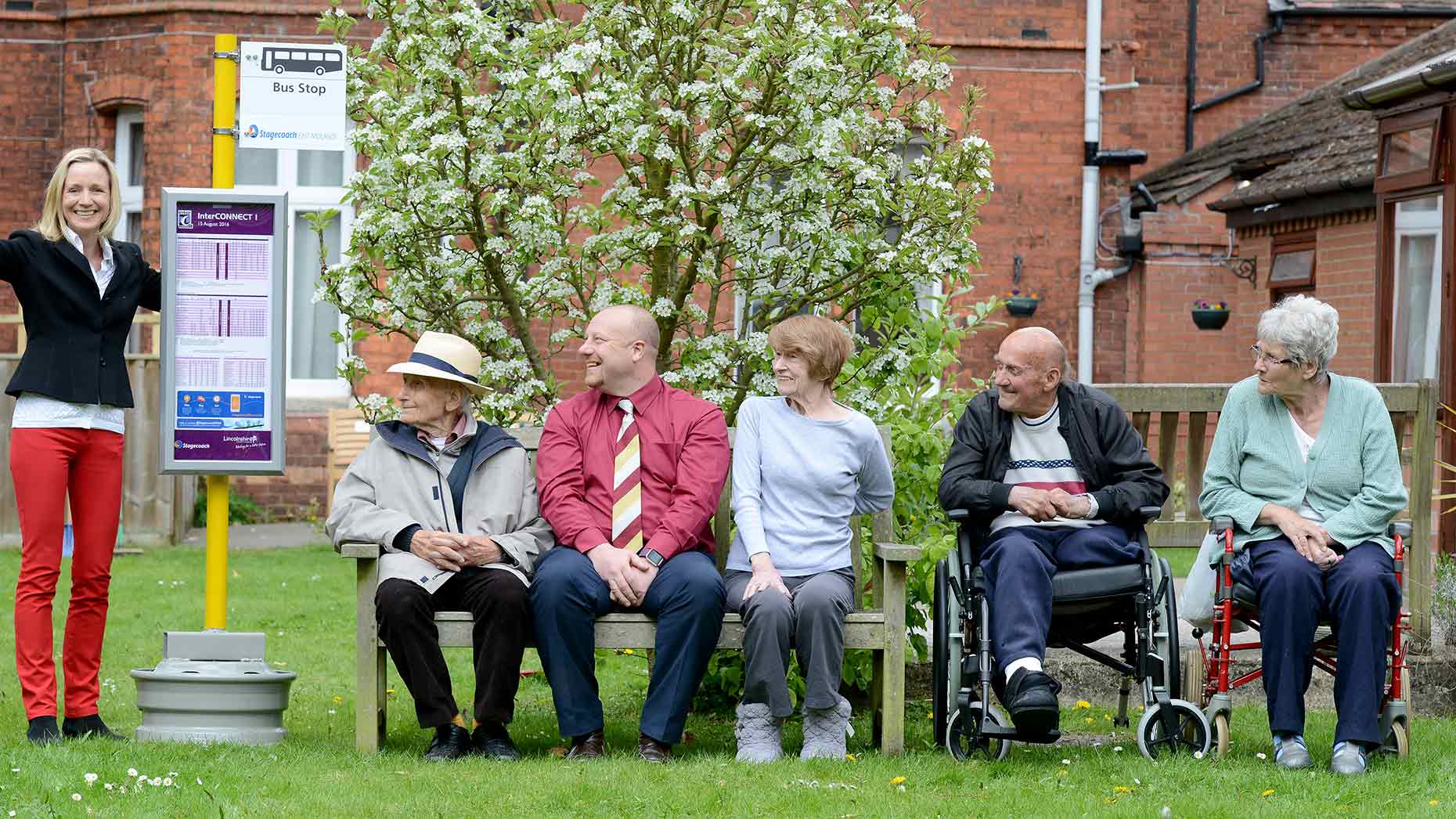 Bus operator Stagecoach has donated a replica bus stop for inclusion in a Lincoln care home's reminiscence garden.
The 30 bedroom Bernadette House Care Home, situated in an acre of gardens in the south of Lincoln, provides care and activities for people, many of whom suffer from dementia.
Many of the patients, would regularly use to use their local bus service, continued to walk around the home looking for a bus stop.
After being contacted by the care home, Stagecoach East Midlands donated a bus stop and timetable for patients at the care home for their comfort.
The donation will help with dementia patients' reminiscence therapy, which encourages discussion of past events and memories that help people reconnect with their former lives and improve the quality of care they receive further.
The bus stop has been placed in the corner of the garden with a bench for those to sit and relax.
Elizabeth Stephens, Owner of Bernadette House Care Home, said: "We're absolutely delighted Stagecoach were kind enough to provide us with a bus stop for our reminiscence garden. It's a fabulous addition to the home and has triggered many fond memories of past bus journeys with friends and family for our residents."
Michelle Hargreaves, Managing Director of Stagecoach East Midlands, added: "When Bernadette House Care Home approached us with the idea of providing a replica bus stop for the residents, we were more than happy to assist. We hope that the bus stop will provide residents with some familiarity and will help them during their Reminiscence Therapy."