April 10, 2017 8.45 am
This story is over 56 months old
Watch: Pink flash mobbers descend on Lincoln High Street
A Lincoln dance school brought the city High Street to life with a groovy flashmob this weekend, all in promotion of an upcoming charity event. Dance school 'StreetBeat' lead the way in promoting the annual St Barnabas Hospice 10k Moonlight Walk, which takes place on Saturday, June 10. The all-in-pink female group performed a dance to I'm a…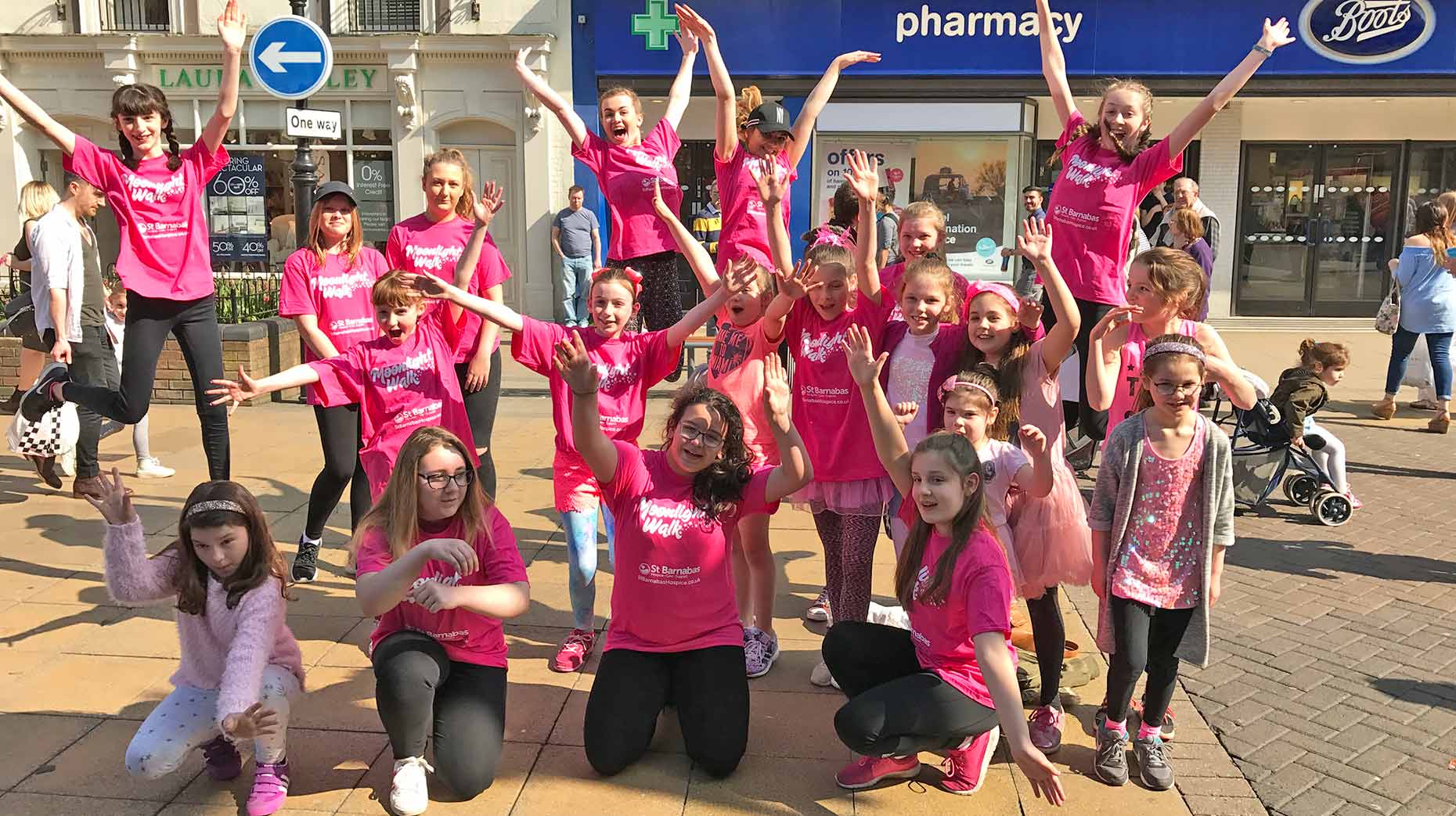 A Lincoln dance school brought the city High Street to life with a groovy flashmob this weekend, all in promotion of an upcoming charity event.
Dance school 'StreetBeat' lead the way in promoting the annual St Barnabas Hospice 10k Moonlight Walk, which takes place on Saturday, June 10.
The all-in-pink female group performed a dance to I'm a Lady by Meghan Trainor on Saturday, April 8 after emerging sneakily from the crowd.
Hayley Evans, Co-owner of StreetBeat Dance and Fitness, said: "St Barnabas Hospice is such a worthwhile charity and StreetBeat always enjoy having the opportunity to support them.
"The kids and adults were excited to perform to such an unsuspected audience, as well as showing off their love of dance."
This is the tenth Moonlight Walk the charity has organised, and this year they are looking to raise in excess of £44,000.
The walk will start at Yarbrough Leisure Centre on Riseholme Road and will take participants past the Cathedral and through the streets of Lincoln.
Laura Stones, Events Fundraiser for St Barnabas Lincolnshire Hospice, added: "A huge thanks goes to StreetBeat for putting in so much time and energy into organising a flash mob to raise awareness of our charity and our event.
"The Moonlight Walk is not a sport; it is a unique walk that welcomes all Lincolnshire ladies to take part.
"It really will be the biggest night out in Lincoln, as hundreds of ladies gather together dressed in pink to raise vital funds for the hospice."
Participants can register online here. Adults are charged at £12 and children aged 11 – 17 are charged at £7.
Money raised through the Moonlight Walk allows St Barnabas Lincolnshire Hospice to continue to provide care and support to people who are seriously ill and dying. The county-wide charity has two Inpatient units, eight Day Therapy centres and bereavement and welfare support.