April 21, 2017 2.58 pm
This story is over 79 months old
You've never seen a fry-up like this! Lincoln students glorify grub for quirky photo project
At a glance, their photographs appear to show Michelin Star, fine dining dishes. In fact university students Rosie Mawer and and Zoe Davies from Lincoln chose more commonplace menu items for their photography project. Beans on toast, pizza and tuna sandwiches have never looked more fancy. The pair explained: "Rosie loves food and Zoe loves…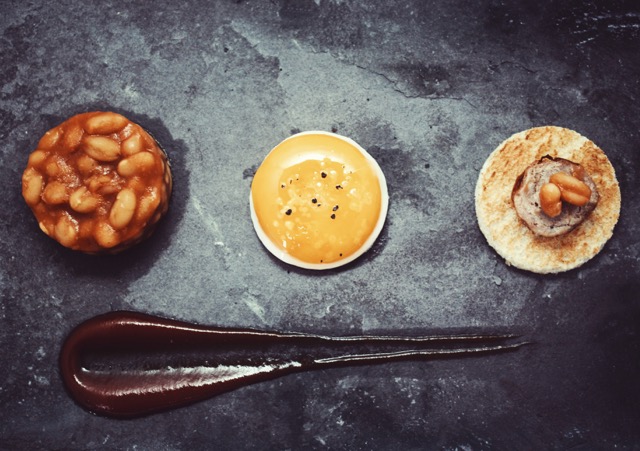 At a glance, their photographs appear to show Michelin Star, fine dining dishes. In fact university students Rosie Mawer and and Zoe Davies from Lincoln chose more commonplace menu items for their photography project.
Beans on toast, pizza and tuna sandwiches have never looked more fancy.
The pair explained: "Rosie loves food and Zoe loves photography, so we put our heads together and created a project called 'Glorifed Grub'.
"There are some foods that just aren't meant to be presented in a fancy way, but we thought we'd give it a good go!
"We create dishes that at first glance say 'Michelin Star' but when you look a bit closer, say more, 'It's all we had left in the fridge'. So far we've had a go at beans on toast, bangers and mash, pizza, a tuna sarnie and many more!"
For the time being, the artistic duo are sharing their work on their instagram page here.
They said: "When we finish studying Creative Advertising at University in June, we'll be heading down to London in search for placements and eventually a job. We wanted to create a memorable project that represented us, to take with us in our portfolio.
"We want this to be an on going project that we continue with beyond university.
"We are already receiving lots of great feedback and comments about the photos, people have said that it's funny and makes them laugh, which is what we love to hear. We would like the following to grow so we can reach more people and give people something to smile about.
"We have already received a few requests from our Instagram followers for dishes they would us to glorify, so we are getting to work on them.
"We don't have a fancy studio or anything, we create all the dishes in our student kitchen and then photograph them in our make shift studio.
"We normally go through about 5 styles of presentation before we get the right one. One dish can take anything from 20 minutes to an hour to get right!"