May 25, 2017 9.54 am
This story is over 78 months old
Final funding push as Lincoln Bomber Command centre receives £700k grant
A grant of £700,000 has brought the International Bomber Command Centre project on Canwick Hill in Lincoln a step closer to completion. The trust behind the project is hoping others will be inspired by the momentum of the donation to raise the remaining funds. The final push to raise the £2 million needed to fund the…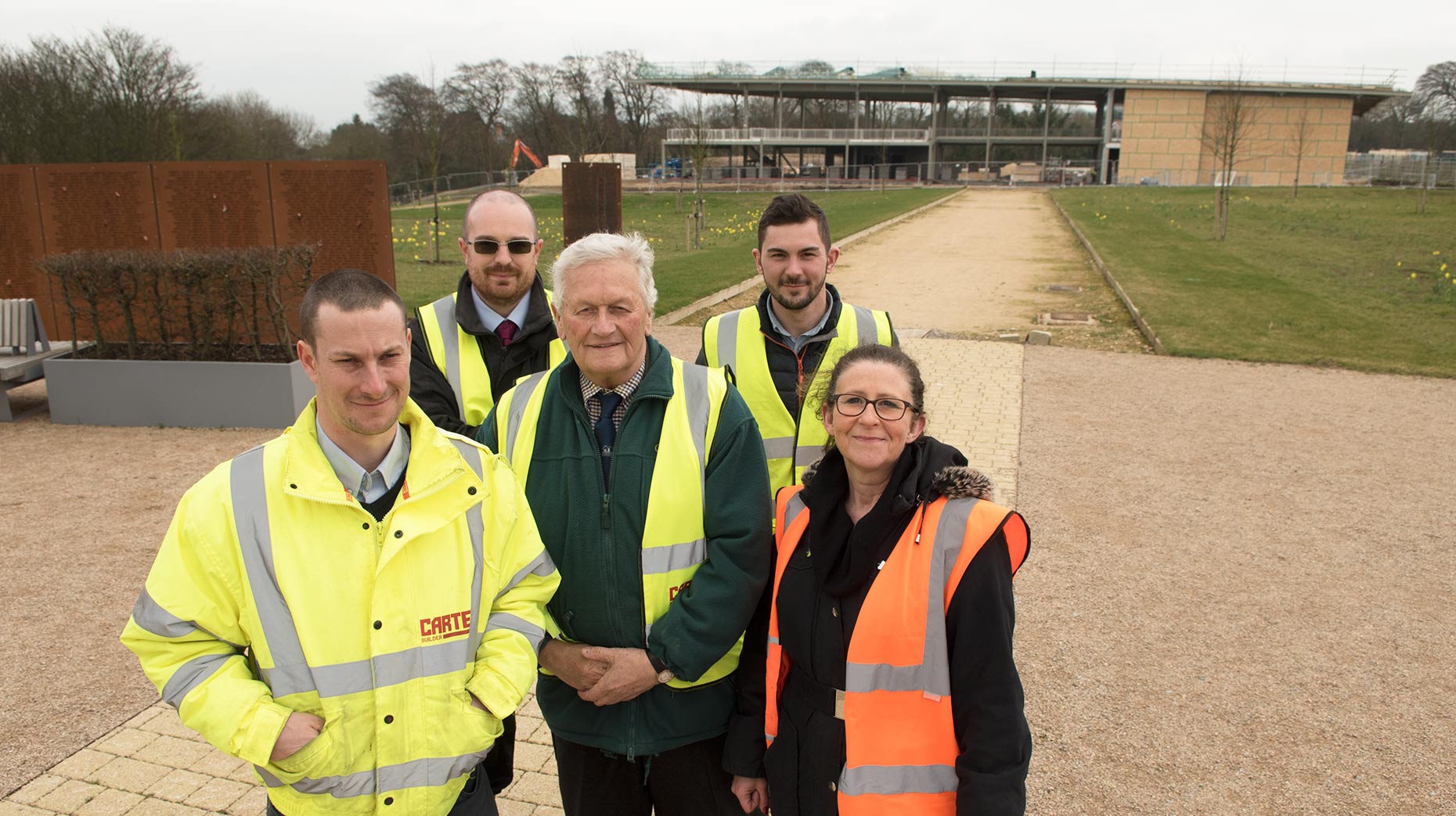 A grant of £700,000 has brought the International Bomber Command Centre project on Canwick Hill in Lincoln a step closer to completion.
The trust behind the project is hoping others will be inspired by the momentum of the donation to raise the remaining funds.
The final push to raise the £2 million needed to fund the eagerly anticipated International Bomber Command Centre (IBCC), received a boost through the grant from Biffa Award.
The project will ensure that the million men and women who served or supported Bomber Command during WWII are honoured and remembered in the heart of what has become known as "Bomber County".
The visitor centre, named after Roy Chadwick the designer of the Lancaster, will with the support of the Biffa Award house state of the art interactive and immersive exhibitions based not only on the history of the Command but on the first-hand testimonies of those involved.
In 2015, the UK's tallest war memorial, the same height as the wingspan of a Lancaster Bomber (31.09m or 102ft), was unveiled to an audience of 3,000 people including 312 "Bomber Boys", the largest gathering of the Command's veterans since 1947.
At that stage only the first phase of the Walls of Names were in place. This award ensures that all 58,000 men and women, who lost their lives protecting the freedoms we enjoy today, will be honoured, as their names are added to the memorial walls.
The centre will be the only place in the world all these losses are memorialised. This figure equates to the number serving in today's RAF and Royal Navy combined.
The IBCC project has already created the most comprehensive, free-to use database on the Command's losses in the world, with almost 3 million individual pieces of information. The database, which was launched on the web site on the 4th May 2017 has already seen over 3,000 users searching for information on family members and ancestors.
The Centre is due to open in December this year and will be officially unveiled on April 12 2018, commemorating not only the completion of the project but the 100th anniversary of the commissioning of the RAF.
Gillian French, Biffa Award, Head of Grants said: "We're really pleased to be able to support the International Bomber Commany Centre. The centre will pay respect to those who served at Bomber Command and allow visitors to explore the personal stories of the men and women who played such a vital role in our history."
Find out more information about the project and how to make a donation on the website here.