Grimsby woman describes horrifying moments after Manchester Arena suicide bombing
A Lincolnshire Ariana Grande super-fan has described the terrifying minutes after a suicide bomber struck at the Manchester Arena, and how her friend thought she was going to die. Kennedy Gardiner, 21, was at the now fateful Ariana Grande concert on May 22, and has recalled the terrifying moments when she frantically tried to escape from the arena…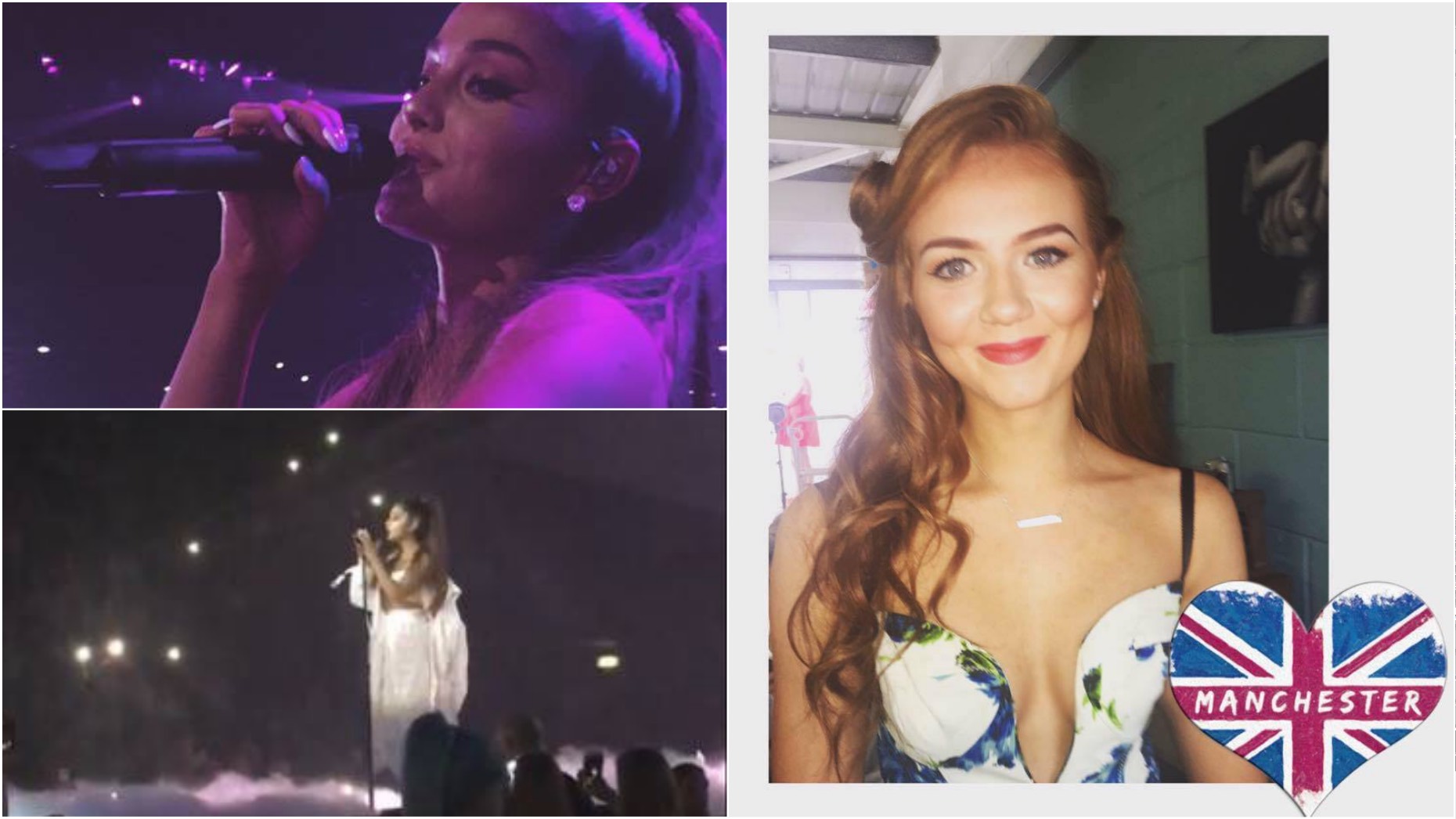 A Lincolnshire Ariana Grande super-fan has described the terrifying minutes after a suicide bomber struck at the Manchester Arena, and how her friend thought she was going to die.
Kennedy Gardiner, 21, was at the now fateful Ariana Grande concert on May 22, and has recalled the terrifying moments when she frantically tried to escape from the arena among all the confusion and chaos.
So far, it has been reported that 22 people, including an eight-year-old girl, have died and another 59 have been injured.
Kennedy, who is a huge fan of Ariana Grande, had meet and greet tickets to see the pop star with her friend Ebony Codling, and attended Ariana's first tour in Manchester in 2015.
Kennedy, a dementia nurse at a care home in Cleethorpes, told Lincolnshire Reporter: "The concert was incredible and Ariana blew me away yet again.
"As soon as the concert ended she walked off stage and the lights came up. Ebony and I picked up our stuff when all of a sudden the bomb exploded, everything went silent for a few seconds and then the screams flooded in.
"Everybody just ran, heading down towards us to get out of the way. Ebony and I got separated, I got caught in a huge crowd and I felt like my arm was going to snap, everyone wouldn't stop pushing.
"I thought to myself I can't stay here, if there's another bomb this area will be next so I pushed my way out which made me fall over.
"I got trampled on for a few seconds hurting my back and my foot but I managed to scramble up where I found my friend.
"She was distraught and not in a good state. I grabbed her hand and ran towards where the explosions had gone off as I felt safer there as it wouldn't explode in the same place twice.
"Everyone was just in survival mode.
"Smoke started filtering in, Ebony rang her mum in tears saying she wasn't sure if we were going to make it back. I was trying to stay strong at that point, I just wanted to get out.
"I found an exit and just pulled my friend through. Around 30 minutes later we were out the building but I was terrified to go outside in case it was the same situation as Paris with the guns, however we just ran and ran through the crowds.
"There was a siren on repeat saying 'evacuate the building, incident'.
"There were hundreds of paramedics, police, all helping the best they could, there was blood and lots of distressing scenes. We just kept running.
"When I reached the car I phoned home and just crumbled into a pool of tears I couldn't even talk.
"When I got home I was greeted by my very distressed and worried mum, dad and boyfriend. We all just hugged and cried watching the news.
"I just can't believe how many poor innocent people where injured and have been killed, I know every one of those 21,000 people there that night will be feeling the effects of the attack.
"I'm just one of the extremely lucky ones to get out and be with my family. I have to feel blessed the angels were with me that night."