Lincoln knights banging the drum for the city at King's Cross
Five sculptures from the Lincoln Knights' Trail have been on a quest to attract people to the city at King's Cross Station in London. The chosen knight sculptures aim to promote Lincoln as a key city to visit across summer by rail. Visit Lincoln and Lincoln BIG are present the event in the capital. The five…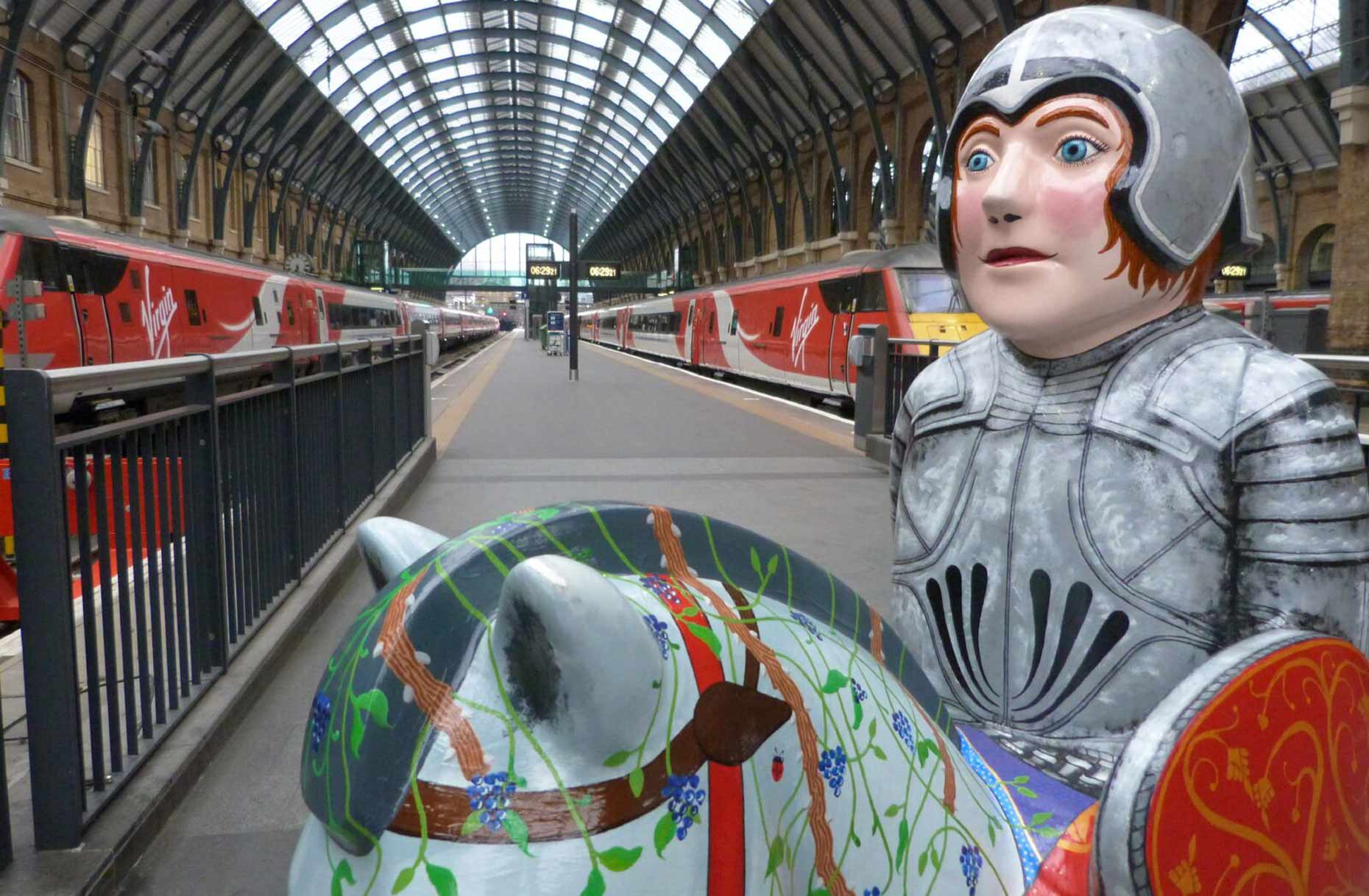 Five sculptures from the Lincoln Knights' Trail have been on a quest to attract people to the city at King's Cross Station in London.
The chosen knight sculptures aim to promote Lincoln as a key city to visit across summer by rail. Visit Lincoln and Lincoln BIG are present the event in the capital.
The five Lincoln Knights have been chosen to spread the word of the 800th anniversary of the Battle of Lincoln (May 20). This Saturday Lincoln will be holding lots of activities for the whole family to commemorate the day. Including the launch of the Lincoln Knights' Trail.
Discover more about the Lincoln Knights' Trail here.
The knights chosen to go to London include Knights Sheriff de la Haye (sponsored by Pipers Crisps), the Battle of Lincoln Knight (Independent Retailers), Knight of the Skies (Game Engineering), City Knight (Visit Lincoln/Lincoln City Football Club) and Guardian of the Forest (Investors in Lincoln).
Sponsors of the event include Virgin Trains, The National Archives, Lincolnshire County Council and East Midlands Trains.
Head of Visit Lincoln Lydia Rusling said: "Whilst in London handed out our new free What's On Guide for Summer 2017 and, of course, information about how people can easily use train travel to get to Lincoln from Kings Cross."