June 20, 2017 1.52 pm
This story is over 76 months old
Guy Martin to support bikers travelling 874 miles to raise funds for Scunthorpe Hospital
TV daredevil Guy Martin is supporting five bikers who are travelling 874 miles to raise money for a maternity bereavement suite at Scunthorpe Hospital. Friends Pete Jackson, 37, Allwyn Dalton, 34, Nick Hill, 27, John Haynes, 37, and Giles Cooper, 47, all of Winterton, aim to travel from John O'Groats to Land's End in 24…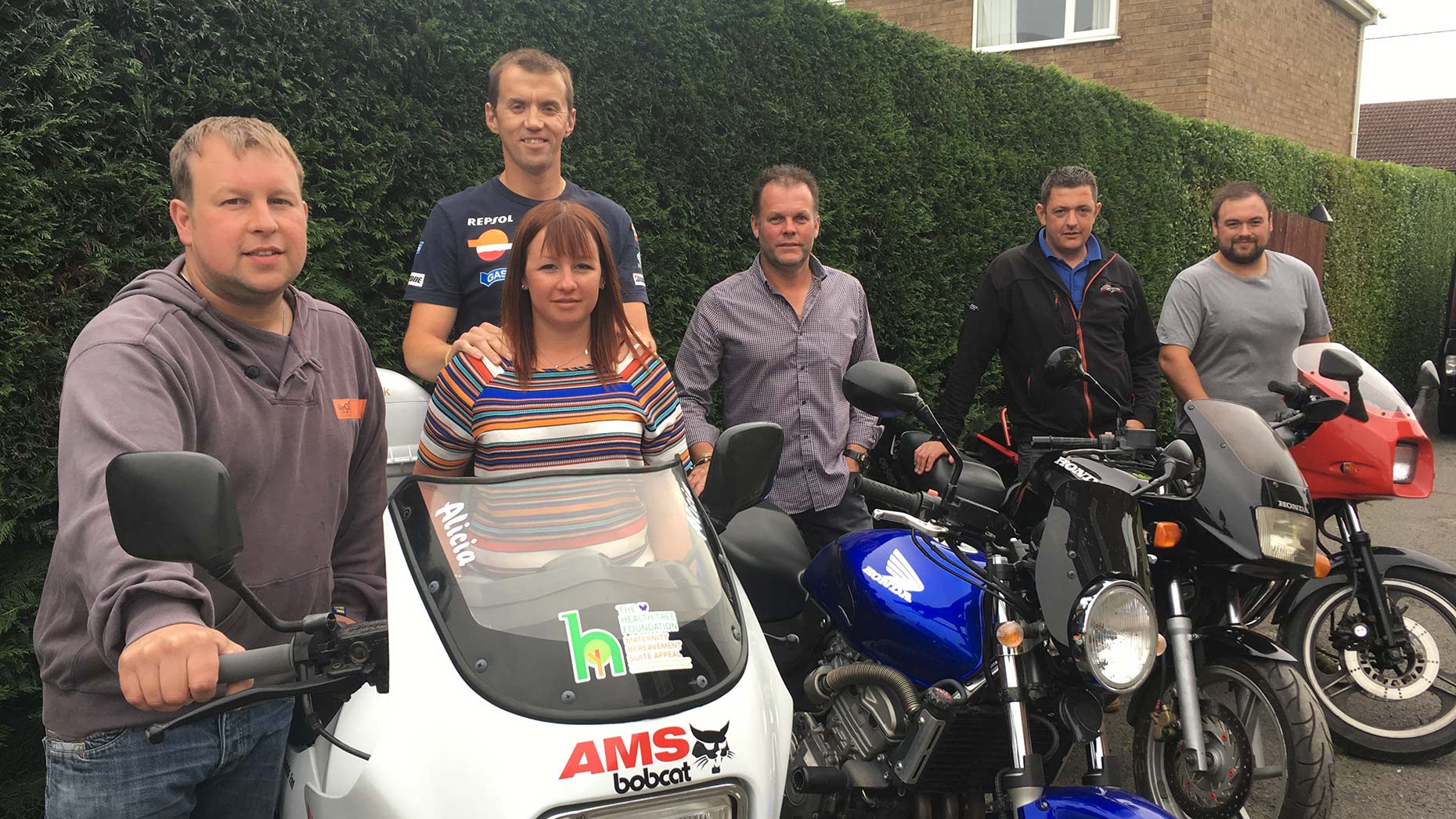 TV daredevil Guy Martin is supporting five bikers who are travelling 874 miles to raise money for a maternity bereavement suite at Scunthorpe Hospital.
Friends Pete Jackson, 37, Allwyn Dalton, 34, Nick Hill, 27, John Haynes, 37, and Giles Cooper, 47, all of Winterton, aim to travel from John O'Groats to Land's End in 24 hours on two wheels to raise money in memory of Pete and Bev's daughter Alicia Jackson, who was sadly born sleeping in February.
Allwyn decided to ask his brother-in-law Pete and his friends to help raise funds for a maternity bereavement suite at Scunthorpe Hospital in memory of Alicia.
Allwyn's employers AMS Bobcat purchased a £500 motorbike from Ebay, which he has revamped, to allow him to ride the 874 mile challenge which will take place on August 18.
British motorcycle racer Guy Martin has also signed the bike and is helping to support the event. Guy is hoping to join the team with their challenge on the day.
The appeal, which has been launched by The Health Tree Foundation's (HTF), will provide a quiet haven for mothers who have just given birth to a stillborn baby or mothers who have only a few hours to spend with their newborn child before it passes away.
Allwyn said: "I never thought that my family would be affected by stillbirth and after seeing my sister Bev and brother-in-law Pete lose Alicia, we were all distraught."
Pete and Bev added: "You never get over losing a child and we will never forget the day we lost Alicia.
"As a family we want to turn something negative into a positive and help other parents who unfortunately have to go through what we did."
To donate money towards the new maternity bereavement suite at Scunthorpe Hospital click here.