June 22, 2017 10.23 am
This story is over 53 months old
John Marriott: If we are to 'go it alone' we must tackle our skills crisis
If we are really going to make our way in the world when we leave the European Union our new government, amongst the many things on its plate at the moment, has got to address the skills shortage that we have so far failed to correct and which we will ignore at our peril. This…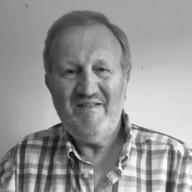 If we are really going to make our way in the world when we leave the European Union our new government, amongst the many things on its plate at the moment, has got to address the skills shortage that we have so far failed to correct and which we will ignore at our peril. This is one of the reasons why we have needed to accept levels of immigration which played a crucial role in the decision made in the 2016 referendum.
If there is a curb on foreign nationals in future there are many parts of the country where we lack the home grown workers with the skills to fill the gap as we begin to negotiate the dangerous seas of a post Brexit future.
Our schools need to play their part.
The government's current response, according to their recent Manifesto, seemed only to wish to create new grammar schools "because that is what parents want".
However, this proposal has now thankfully been put on the back burner as more important issues come to the fore. The idea of a grammar school in areas of non selection may excite you if your child has what it takes to get into one. However, we in Lincolnshire know that, when you get grammar schools, you also get secondary moderns.
In order to address the skills deficit we need to look again at what students are being offered by schools in particular when, as 14-year-olds, they make their subject choices at the end of Key Stage 3. Large chunks of the curriculum currently offered in most secondary schools are inappropriate, in my opinion, for the intellectual abilities and career aspirations of many youngsters.
There is far more to aim for than just getting a clutch of GCSEs at grades that, until recently, have been grossly inflated, or a degree especially if that degree fails to guarantee you the kind of employment you really desire and leaves you with a large debt.
In 2003 the Labour government set up a Working Group under the leadership of Sir Mike Tomlinson, former OFSTED Chief Inspector of Schools, to look into reforming the syllabus and qualifications for 14 to 19 year olds.
The Tomlinson Report, published in October 2004, proposed, amongst other things, to raise the status of vocational qualifications and to introduce a Diploma that would replace GCSEs, A Levels, BTEC and AVCEs. Crucially, it also laid great emphasis on ensuring that ALL youngsters had basic numeracy and literacy skills. Surely we could all agree to that.
Unfortunately the Labour government rejected most of the proposals as did the one body you would have thought would have supported it, namely the Confederation of British Industry.
Some commentators at the time reckoned that, because its popularity was declining, the Labour government, not wishing to offend the middle class parents it had courted since 1997 and whose continued support it needed to survive, just bottled it. If the new government is serious about reform, it might like to consider dusting off this report as a starting point.
How could we finance such reforms, which, given the resources both human and material required, would not be cheap? If I was forced to make a choice I would frankly rather put extra money here than spend it on abolishing tuition fees and writing off the loans already taken out by students particularly since these controversial fees were increased to £9,000 in 2012.
We have been obsessed for too long with a university education as the be all and end all.
It's also about time that all employers played their part and helped to establish proper apprenticeship schemes as used to be the case here and is still the case in countries such as Germany, where there is a much closer link between secondary schools, employers and technical colleges.
The so called 'modern apprenticeships' first introduced here by the Major government in 1995 are, in my opinion, a poor substitute for the real thing.
From my experience many schools here used to view FE colleges as rivals in the chase to secure student numbers on which central government grants largely depended. I fear that this may still be the case. Schools can do some things better; but so can colleges.
If they aren't doing it already, it's about time they worked more closely together. It would help if currently emasculated Local Education Authorities were restored to their former status. I must say that I have more faith in a democratically accountable LEA than in the privatised versions which is what unaccountable academy chains are turning out to be.
Whilst being in favour of keeping tuition fees for universities I would however support the retention of bursaries for students in subjects such as medicine and nursing, for example, but only on condition that successful applicants would agree to work in this country for a specified period, say four years, following qualification where need was greatest before considering working abroad. Failure to do this would mean that they should be legally required to pay back over time the grants they had received as students.
For far too long many of us have collectively accepted that working with your brain alone is far superior to working with your hands.
I'm sorry if this offends the middle classes or those with upward aspirations, but it's time to elevate the concept of working with your hands AND your brain at least to parity with working with your brain alone.
Our economic future in which manufacturing and construction have got to play a much bigger role is likely to depend upon it, especially if some of those glamorous financial services jobs in the city to which many of our graduates and non graduates aspire and which are probably the reason why we are 'the world's fifth largest economy' might possibly be heading across the Channel.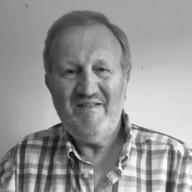 John was a councillor for thirty years, finally retiring in 2017. A schoolteacher by profession, he served on the North Hykeham Town Council (1987-2011), the North Kesteven District Council (1987-1999, 2001-2007) and the Lincolnshire County Council (2001-2017). He was also a County Council member of the former Lincolnshire Police Authority for eight years until standing down in 2009. In 1997 he was the Lib Dem Parliamentary candidate for Sleaford and North Hykeham. He is currently not a member of any political party.