June 13, 2017 12.49 pm
This story is over 60 months old
Watch furious Audi driver brake test lorry, give him the finger and take a picture on his phone
Shocking dashcam footage has been shared of an Audi convertible driver losing his cool at a lorry driver in dramatic fashion after he was forced to slow down at a roundabout. The lorry pulled out of the roundabout at the junction of the A160 and A1077 in between Ulceby and South Killingholme, with the Audi…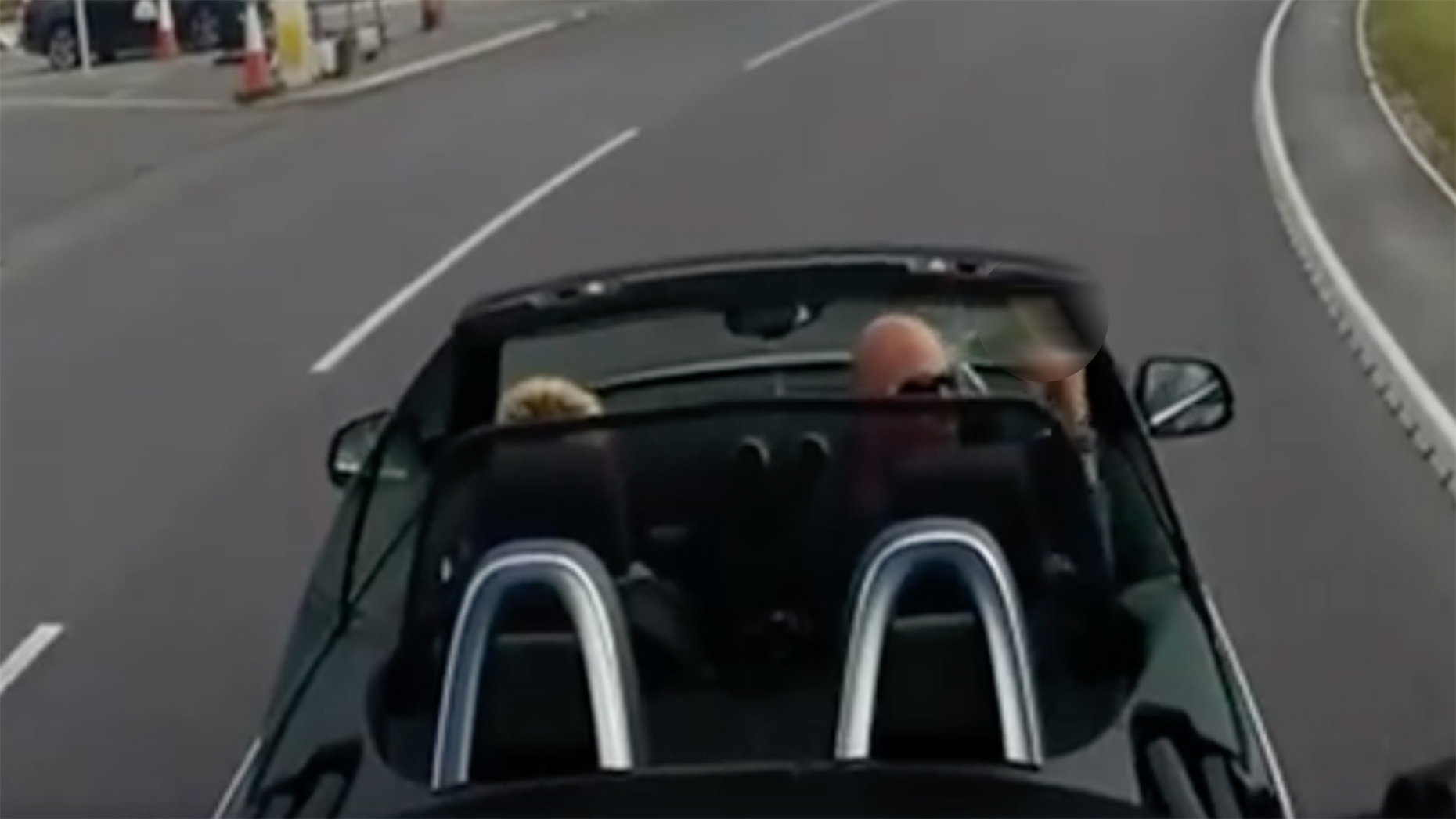 Shocking dashcam footage has been shared of an Audi convertible driver losing his cool at a lorry driver in dramatic fashion after he was forced to slow down at a roundabout.
The lorry pulled out of the roundabout at the junction of the A160 and A1077 in between Ulceby and South Killingholme, with the Audi driver overtaking around the outside.
Visibly furious, the Audi driver then dangerously pulls right in front of the lorry, forcing him to come to a halt.
From then, the Audi driver turns around and gives the lorry driver the middle finger, before inexplicably getting out his phone at the wheel and taking a photo of the vehicle.
The Audi driver has been reported to the police and, perhaps unsurprisingly, has received a bit of a battering on social media.
Jeremy Strutt on the Idiot UK Drivers Exposed Facebook page said: "Always in such a hurry, but suddenly they have enough time to stop and hold up an HGV.
"Then they'll gun it to the supermarket and wonder why the shelves are empty."
Ross Causon added: "Audi driver needs to reel his neck in if he thinks he's entitled to preferential treatment on ANY roundabout let alone that one!
"I know that you have to give way on any junction to traffic coming from the right but the HGV was entitled to go first as Mr Audi wasn't even on the roundabout until the HGV had made his manoeuvre.
"By then he should have slowed down and given way. That's how l would have dealt with it."