July 6, 2017 11.09 am
This story is over 75 months old
Director Mike Leigh filming Peterloo in Lincoln today
Steep Hill and the Cathedral Quater has been turned into a film set for Oscar-nominated director Mike Leigh's latest film, Peterloo. Film crews have taken over the Bailgate with cast of more than 100 actors, including Maxine Peake — the British stage and screen star whose credits include The Theory of Everything, Silk and BBC series…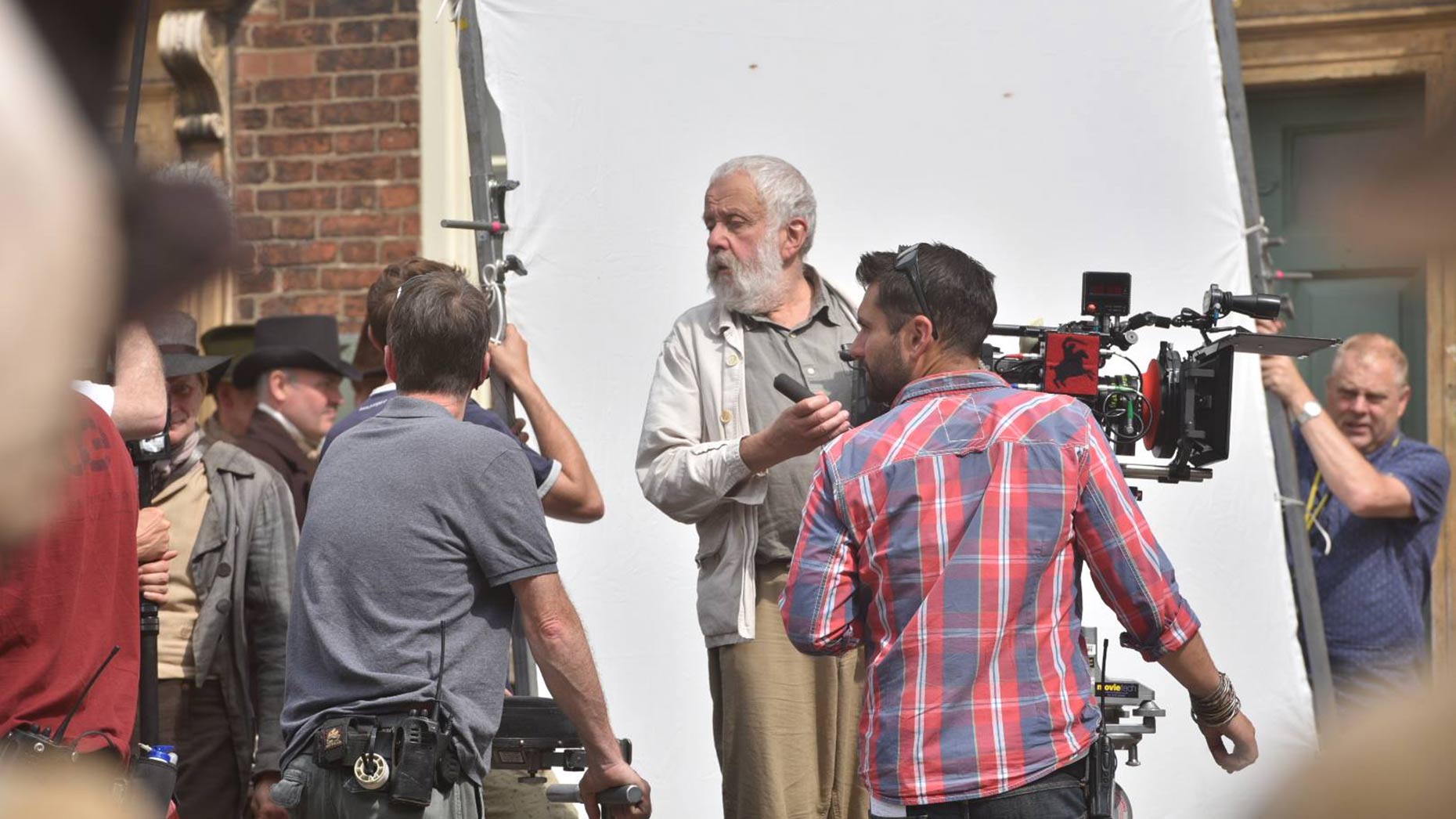 Steep Hill and the Cathedral Quater has been turned into a film set for Oscar-nominated director Mike Leigh's latest film, Peterloo.
Film crews have taken over the Bailgate with cast of more than 100 actors, including Maxine Peake — the British stage and screen star whose credits include The Theory of Everything, Silk and BBC series Three Girls.
The infamous Peterloo Massacre occurred in Manchester during 1819 where 15 people died and between 400 and 700 were left injured after cavalry charged at over 60,000 protestors.
Leigh, 74, has been nominated for seven Oscars throughout his career and directed Secrets and Lies, Mr Turner and Another Year.
Gainsborough Old Hall was also used as a location by the film's production crew this week.
Peterloo is expected to be Leigh's biggest budget film and the production crews have also been casting for extras in the local area.
Peterloo is expected for release in cinemas in 2018.