July 14, 2017 3.00 pm
This story is over 76 months old
'I don't like other people telling us what to do': Lincoln on Brexit
With over one year having passed since the UK's historic decision to end over 40 years of European Union membership, Lincolnshire Reporter took to the streets of Lincoln, discovering that the feelings amongst Leave and Remain voters have, if anything, hardened since the referendum. Lincoln voted to Leave the EU in last year's referendum with…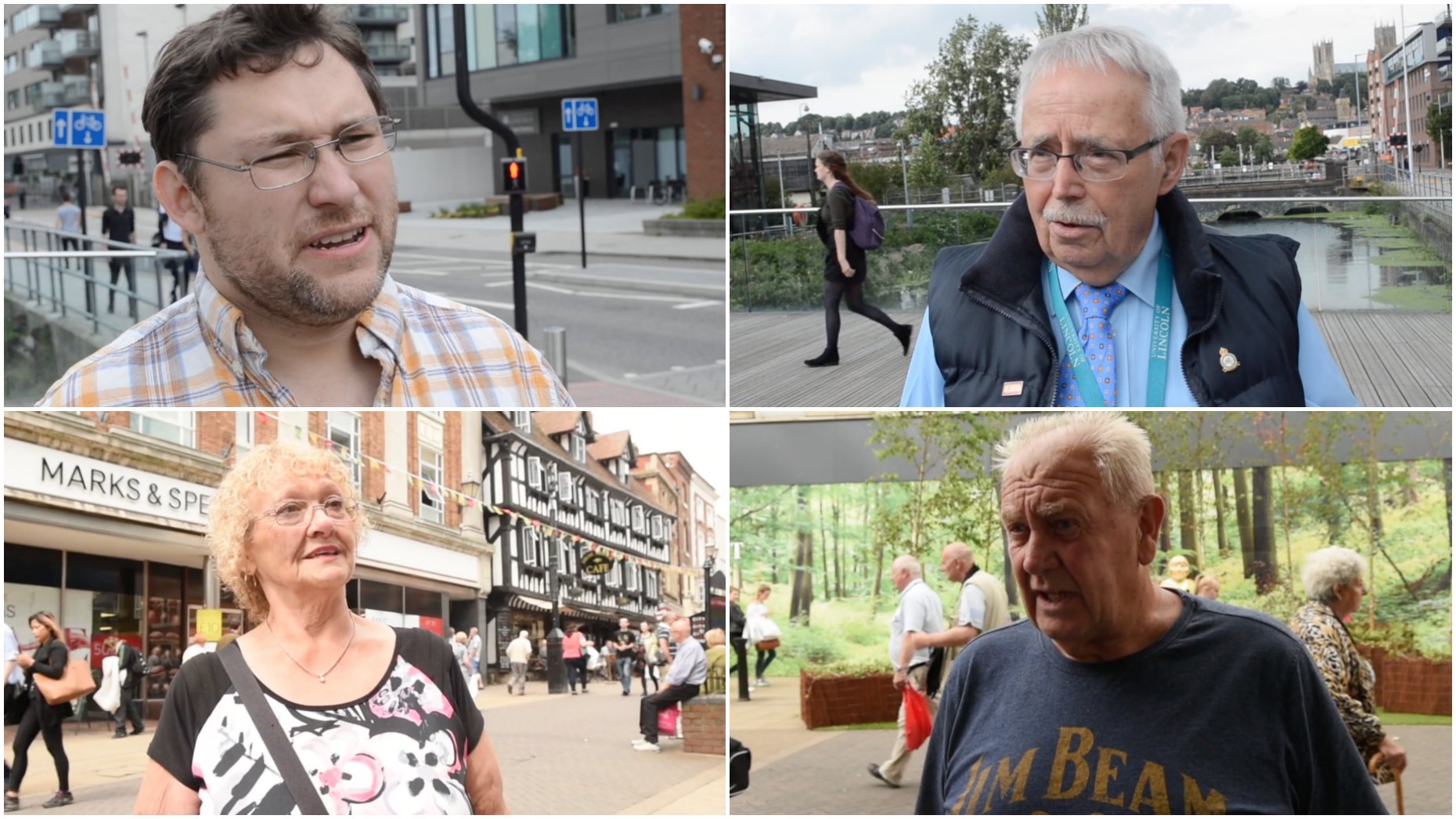 With over one year having passed since the UK's historic decision to end over 40 years of European Union membership, Lincolnshire Reporter took to the streets of Lincoln, discovering that the feelings amongst Leave and Remain voters have, if anything, hardened since the referendum.
Lincoln voted to Leave the EU in last year's referendum with 56.9% of voters backing Brexit with the city's former MP, Conservative Karl McCartney, being a well-known Eurosceptic.
Leave voter Gill Stanton, 71, told Lincolnshire Reporter: "I don't like other people telling us what to do."
George Garfitt, 67, said that one of the reasons he supported Brexit was to do with immigration.
Despite this, he said: "I don't specifically have any immigration issues at the moment.
"What it is, is that I think too many people are coming in the country and the country can't sustain itself.
"I believe that we've got enough people here and we ought to reduce the numbers coming in."
This was in stark contrast with Alex Kliszewicz, 39, who said that he voted Remain because he "thought it would be better for our economy and bring more stability to our country."
He said that he was "very upset and worried" when he found out the overall result, a view echoed by Natalie McKenzie, 34, who said she was shocked when she heard the news.
However, Leave voter Toby Kirk, 22, was more optimistic, saying that he hoped the government would now be able to focuses on issues in this country first, claiming that "there's a lot of money going in that gets invested into poorer countries".
Should we deport foreign criminals?
Another current issue is what the country decides to do with foreign criminals once Brexit is confirmed, however the general consensus of Lincoln residents was to deport the criminals back to their original country.
Dawn McCreadie, 56, would not say how she voted in the referendum, claiming the issue was settled.
However, on the issue of deporting foreign criminals, she said: "If you come to this country and commit a crime you should be deported back to your own country."
"I don't see why we should pay to keep them as they are a large cost, so we should send them back to their own country," added Brexit backer Roger Webb, 69.
By contrast Alex Kliszewicz said: "We are already, under current European law, allowed to deport dangerous foreign criminals so I don't think much work needs to be done to toughen up that problem."