July 14, 2017 2.01 pm
This story is over 75 months old
Lincoln charity CEO on 147-mile walk to create oasis in the city
Lincoln charity Green Synergy founder and CEO Mary Hollis will be walking a total of 147 miles to raise money for a community garden in the city. Mary has so far walked half of the 147-mile Viking Walk from Humber Bridge to Oakham, with plans to complete the trek over the next few days. Money…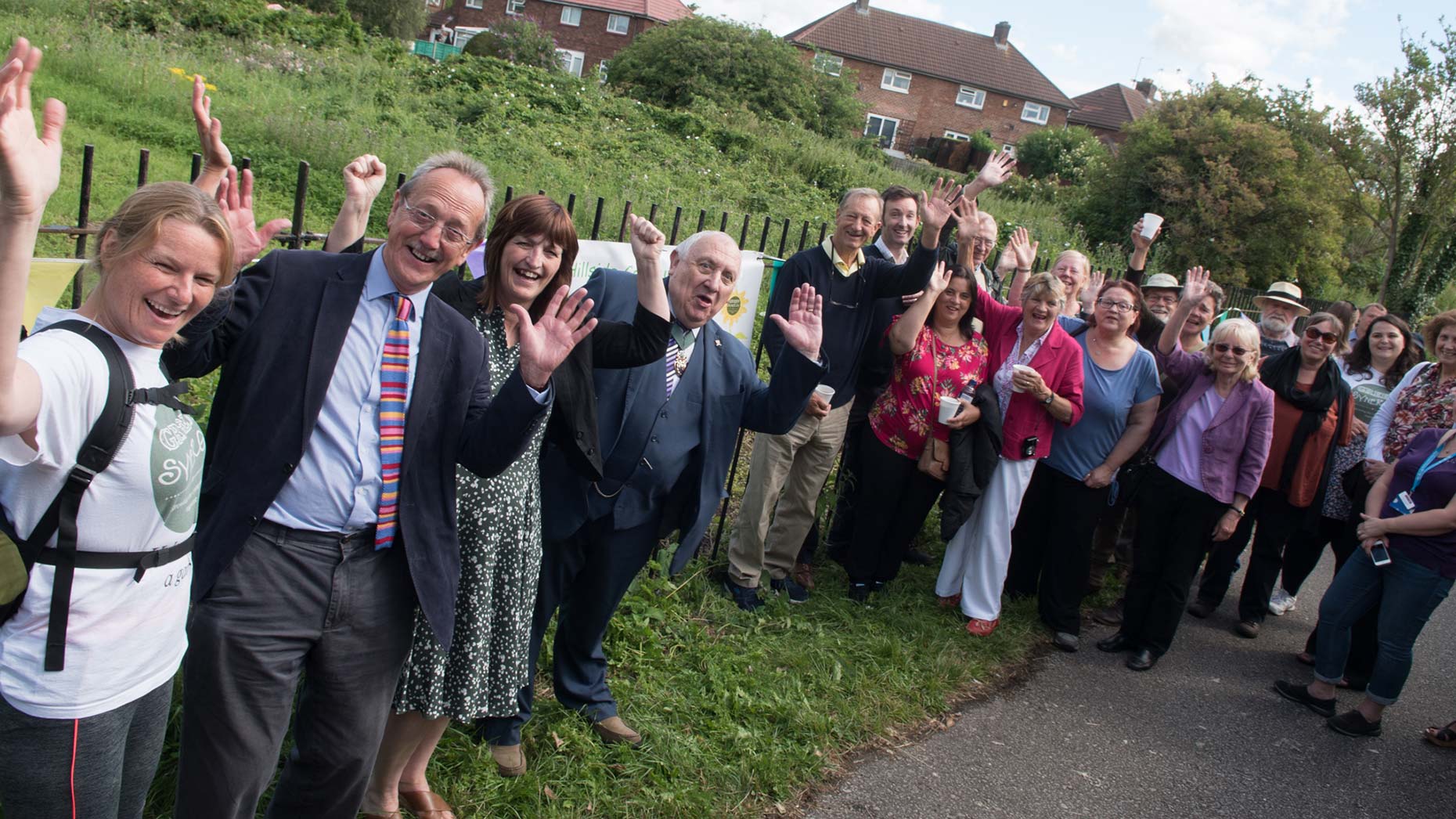 Lincoln charity Green Synergy founder and CEO Mary Hollis will be walking a total of 147 miles to raise money for a community garden in the city.
Mary has so far walked half of the 147-mile Viking Walk from Humber Bridge to Oakham, with plans to complete the trek over the next few days.
Money raised will go towards a new 2.5 acre community garden behind Lincoln County Hospital on Hillside Avenue, which will be used as an "oasis in the city", with a range of gardens, an orchard, vegetable plots, a therapy garden and wildlife areas.
Mary told The Lincolnite: "The reason I am doing this walk is to raise funds and raise awareness of our community garden project here behind Lincoln County Hospital.
"We will convert 2.5acres of derelict land into a garden and hopefully in the future a city farm.
"It will be a place where people can come and passively enjoy the garden and it will be a slice of the countryside in the heart of the city."
An event was held on Friday, July 14 to celebrate the halfway point for the fundraiser. Guests included City of Lincoln Council leader Ric Metcalfe and Member of Parliament for Lincoln Karen Lee.
Karen Lee also donated £500 of her expenses allowances as a city council to the community garden, saying that the project is "a brilliant idea".
The charity has a target of £10,000 which they have to raise by August 19. So far, £1,407.25 has been raised on the funding page.
As this is linked with crowdfunding, if the group do not raise this amount all money raised will go back to those who donated.