July 25, 2017 10.03 am
This story is over 76 months old
"It's a miracle I'm still here": Patient's tribute as Lincoln heart centre marks 1,000 lives saved
One thousand lives have been saved thanks to the work of the Lincolnshire Heart Centre, which opened in Lincoln in 2013. After spending five weeks in hospital, taxi driver Anthony McMahon knows better than most about the amazing work being carried out by the centre. The father-of-three's heart stopped beating while working out at his…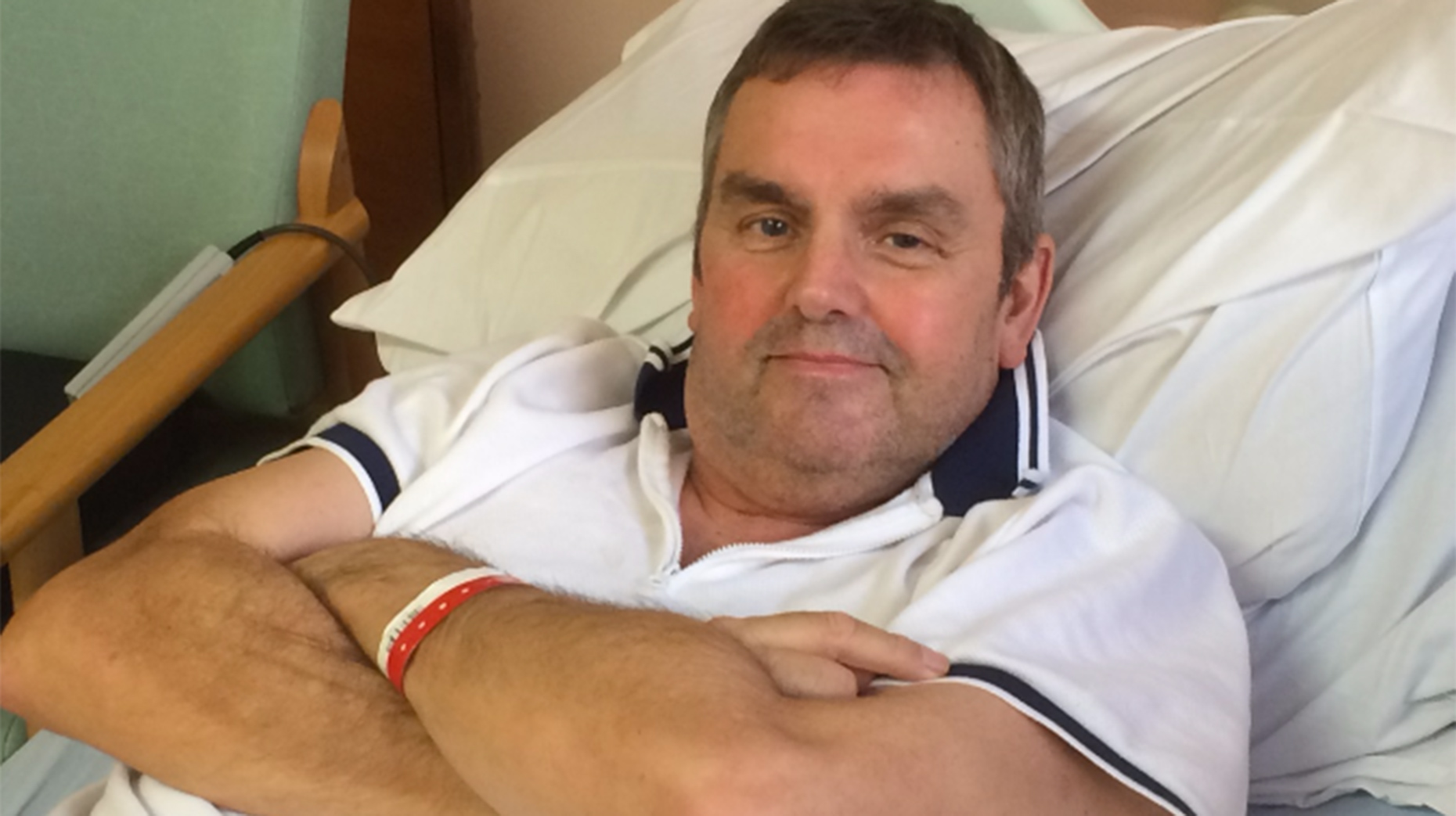 One thousand lives have been saved thanks to the work of the Lincolnshire Heart Centre, which opened in Lincoln in 2013.
After spending five weeks in hospital, taxi driver Anthony McMahon knows better than most about the amazing work being carried out by the centre.
The father-of-three's heart stopped beating while working out at his local gym. After being ventilated, airlifted to Lincolnshire Heart Centre, spending time in intensive care and undergoing angioplasty surgery the 60-year-old said he is lucky to be alive.
He said: "I was as close to death as you can be. It's a miracle that I am still here and that is all thanks to the doctors, nurses and staff here."
United Lincolnshire Hospitals Trust has said the latest statistics released by the National Institute for Cardiovascular Outcomes Research (NICOR) show that the Lincolnshire Heart Centre is outperforming all of the national targets for treating heart attack patients.
Consultant Nurse for Cardiology Alun Roebuck said: "Across the board we are doing better than the national average.
"We are seeing more and more people every year, but by having a centralised, specialist service we are able to offer some of the best care in the country.
"We welcome the statistics, but for us it is all about our patients. By working closely with the East Midlands Ambulance Service we can get patients through to our doors as quickly as possible and mobilise our specialist team so that the blockage in the artery is cleared and less damage is caused to the heart. Minutes count, every minute delay means more damage to the heart."
As well as the recent NICOR data, Lincolnshire has been offering a centralized cardiac arrest (when the heart stops) service for non-traumatic patients.
Lincolnshire has led the way nationally as cardiac arrest centres were only recommended this year in the National Out of Hospital Cardiac Arrest Strategy (2017). Survival in Lincolnshire for non-traumatic patients suffering an out of hospital cardiac arrest where CPR is started is currently 50% compared to 7% nationally.