July 24, 2017 9.45 am
This story is over 76 months old
'Save our walk-in-centre' march announced by Lincoln protestors
Patients across Lincoln have called a protest march and rally as part of a campaign to save the Monks Road walk-in-centre from the threat of closure. The demonstration, which has been called by the Lincolnshire People's Assembly Against Austerity, will take place on Saturday, August 12 in Lincoln city centre. Amy Hickson, a spokesperson for…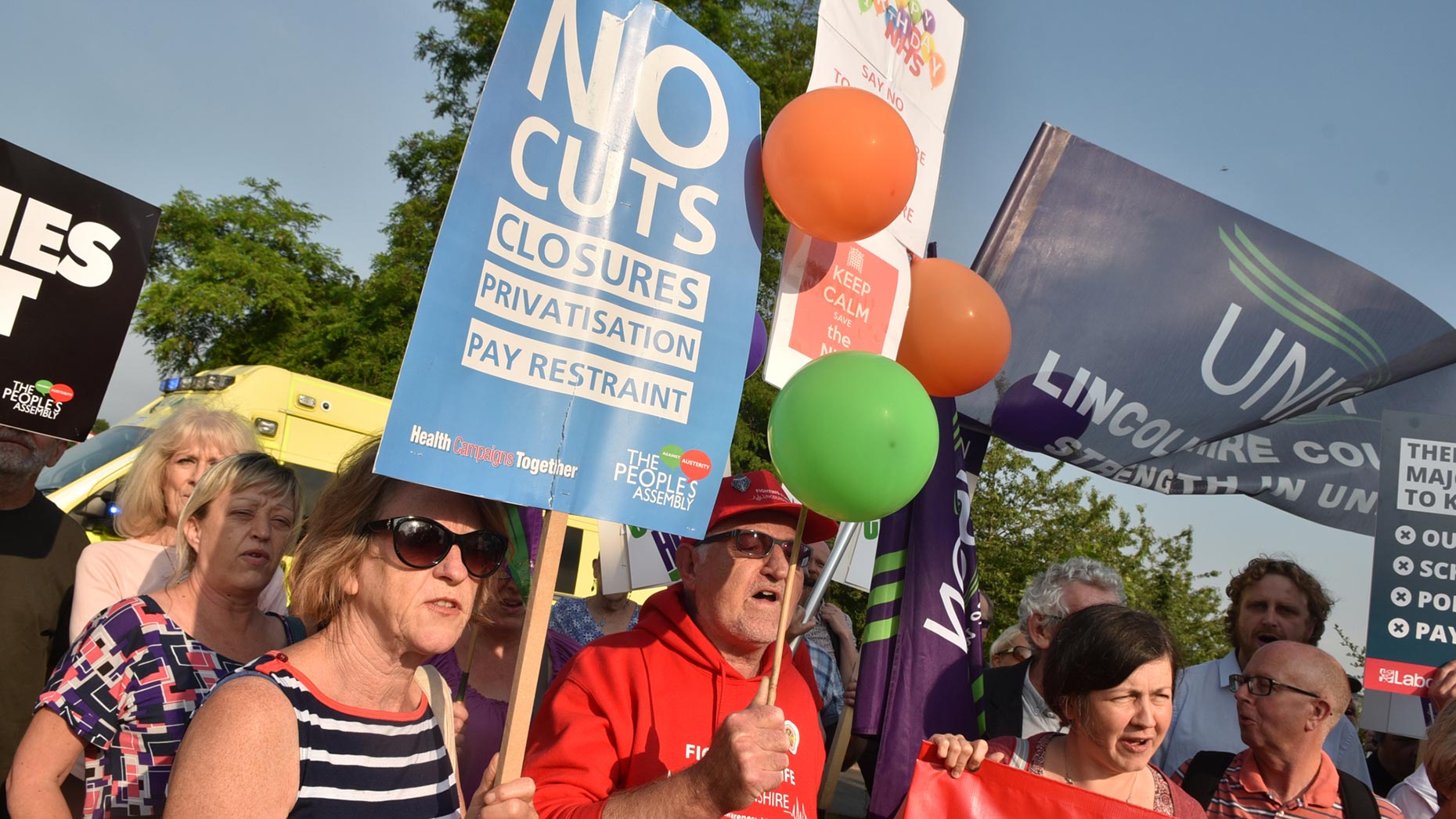 Patients across Lincoln have called a protest march and rally as part of a campaign to save the Monks Road walk-in-centre from the threat of closure.
The demonstration, which has been called by the Lincolnshire People's Assembly Against Austerity, will take place on Saturday, August 12 in Lincoln city centre.
Amy Hickson, a spokesperson for the Lincolnshire People's Assembly, said: "The Monks Road walk-in centre is a vital service that provides immediate care for thousands of patients in Lincoln. The plans to close the centre have no public support whatsoever.
"The Lincolnshire People's Assembly urges all local residents who value this essential public service to take to the streets with us on Saturday, August 12 in a massive show of strength to oppose this senseless and damaging cut to our health services."
The march is supported by Lincoln & District TUC which overwhelmingly passed a motion at its AGM last week to back the protest plans.
The organisers said they are currently in discussion with Lincolnshire Police about the details of the route that the march will take. More information will be released in the coming days.
As reported previously, Lincolnshire West CCG is consulting with residents on plans that would see the centre closed permanently. In its place, officials are promising improved access to local GPs and advancements to the 111 service and self-care support.
The consultation was recently extended until Friday, August 18.
Until this date, people can fill in the response form online here. 
Since plans were announced, the CCG has faced a barrage of opposition, with thousands signing an online petition and groups staging a protest outside Lincoln County Hospital.
Last week, Lincolnshire County Council's Health Scrutiny Committee unanimously objected to the plans, officially adding a voice of opposition on behalf of the council.