July 4, 2017 11.46 am
This story is over 53 months old
'Sorry for not wanting idiots ruining my pride and joy': Spalding driver defends four-space parking
A proud Lincolnshire car-owner has divided opinion over his reaction on social media after parking his white Seat across four car parking spaces. The Spotted: Spalding Facebook page posted the image of a white car covering the multiple parking spaces with the caption "Fabulous parking in Spalding!" Fabio Silva, who claimed to be the owner, sparked…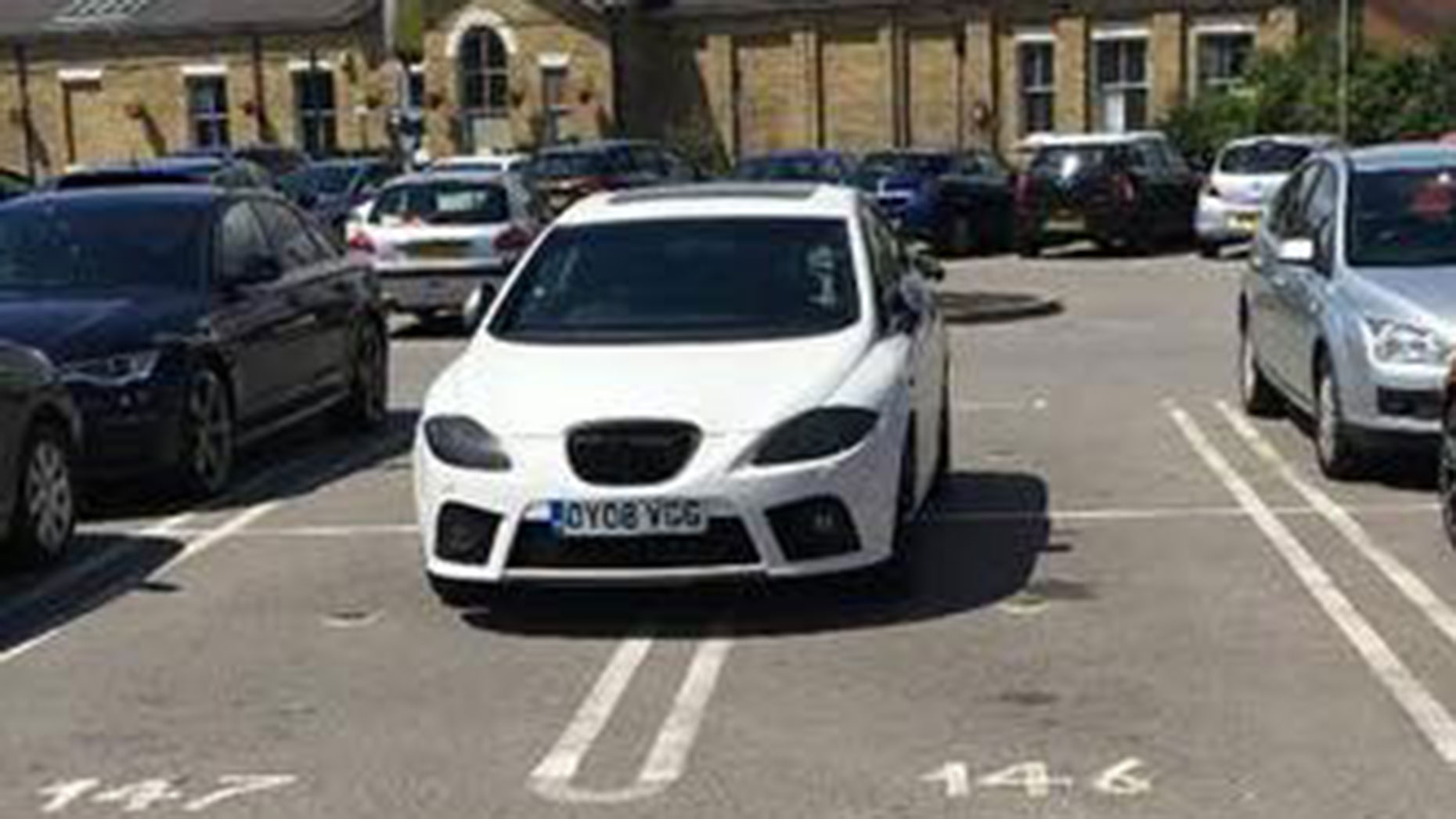 A proud Lincolnshire car-owner has divided opinion over his reaction on social media after parking his white Seat across four car parking spaces.
The Spotted: Spalding Facebook page posted the image of a white car covering the multiple parking spaces with the caption "Fabulous parking in Spalding!"
Fabio Silva, who claimed to be the owner, sparked a debate on the page when he commented: "Start spending hundreds of pounds on your car and then you'll understand where I'm coming from. Sorry for not wanting idiots ruining my pride and joy."
Kim Davies replied: "If ill-mannered people didn't damage people's cars by mindlessly opening their doors onto cars or walking through cars instead of waking around, people wouldn't feel the need to park like this."
"I hope he got charged for four spaces," said Sheila Bunce.
The social media row has picked up pace over recent days, also gaining headlines in a number of national publications.