July 11, 2017 8.22 am
This story is over 75 months old
Track My Crime: New app launched for victims and witnesses in Lincolnshire
A new service has been launched allowing victims and witnesses of crime in Lincolnshire to track the progress of their case online. The new tool, called Track My Crime, was launched by Lincolnshire Police on Monday, July 10. The secure system also emails people to tell them an update is waiting for them to see. Track…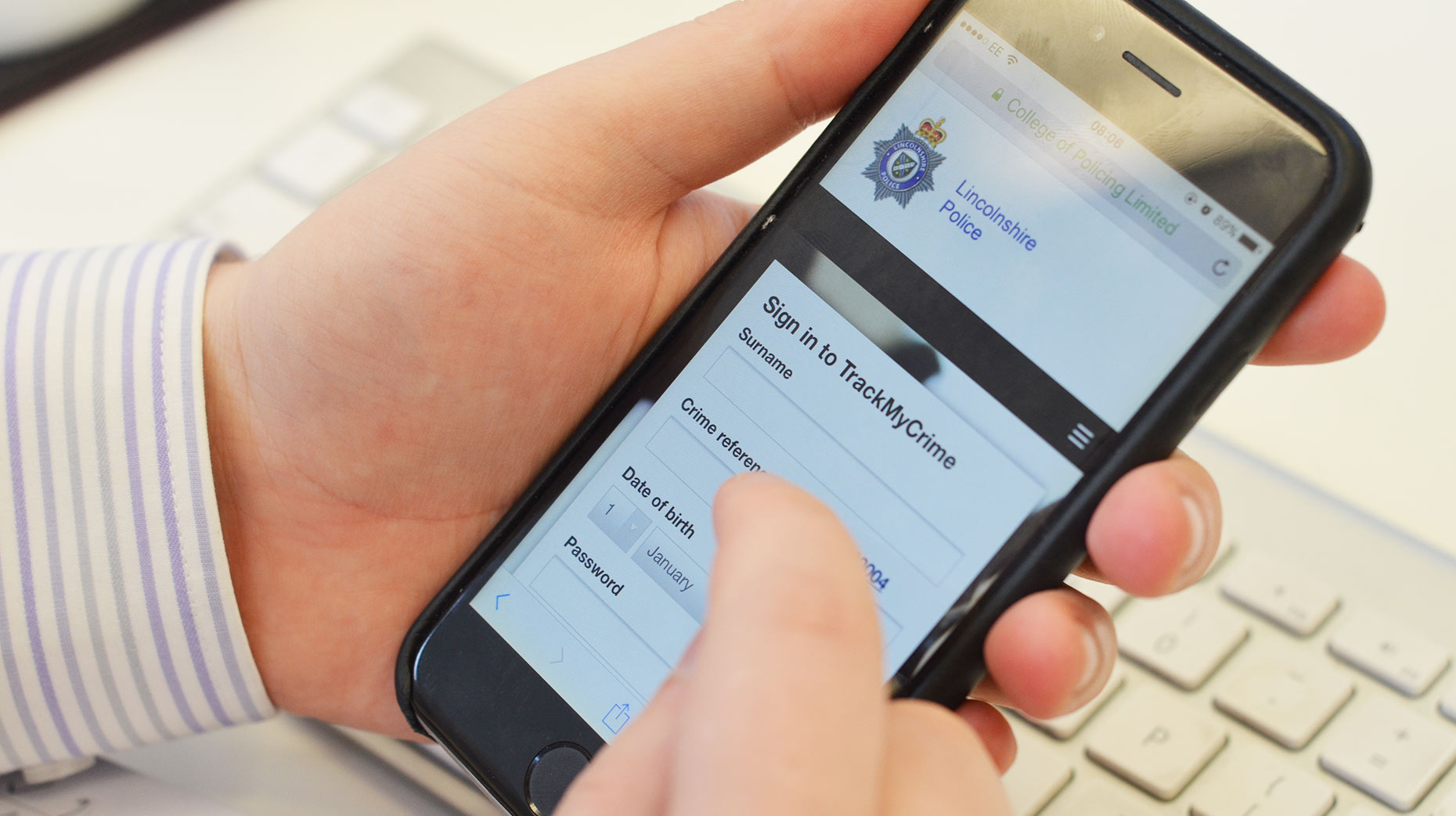 A new service has been launched allowing victims and witnesses of crime in Lincolnshire to track the progress of their case online.
The new tool, called Track My Crime, was launched by Lincolnshire Police on Monday, July 10.
The secure system also emails people to tell them an update is waiting for them to see.
Track My Crime is an initiative launched by the force with support from Police and Crime Commissioner Marc Jones – who has responsibility for commissioning all victim services in the county.
Victims and witnesses first receive an email explaining how to register with their own password on Track My Crime. They will then be able to sign in using surname, crime number, date of birth and their own password.
When updates have been posted the user will get an alert email.
The launch comes just three months after Lincolnshire Police introduced a new system allowing residents to report crimes online and is part of a drive by the PCC to put victims at the forefront of new services.
Superintendent Kieran English, head of contact management at Lincolnshire Police, said Track My Crime will not replace existing forms of communication between police officers and victims but instead provides an extra choice for a method of contact.
"Track My Crime will enable the public who have been the victim of a crime to receive updates from officers on the progress of their investigation, online, at any time," he said.
"This is another development which enables the public to engage with the police effectively, using systems that fit with modern lifestyles".
PCC Marc Jones pledged in his Community Safety, Policing and Criminal Justice Plan to "continue to transform Lincolnshire Police into a modern and innovative force" that can "tackle the changing nature of crime and respond to differing community needs.
"Of course, it's crucial that we continue to minimise the number of people who become victims of crime but equally we must ensure that those who do fall prey to criminals are at the forefront of our thinking.
"We must make certain that victims of crime, the young, the old and the vulnerable get help to protect themselves and to cope and recover and this development is one further step on that path.
"As doubts remain about our funding in the future it is also imperative that we find innovative ways to serve our residents and I will continue to work with the force to ensure communications with the public are modern and effective."