August 1, 2017 3.07 pm
This story is over 75 months old
Anger as 'copycats' put their lives at risk by climbing Humber Bridge
'Copycat' climbers have posted a video of themselves taking on Humber Bridge, just months after YouTube channel Night Scape posted their terrifying and extremely dangerous daredevil stunt. The footage published on Friday, July 28 by YouTuber Jay Swingler shows two young people climbing the bridge before being spotted by police. This comes just months after the Humber Bridge…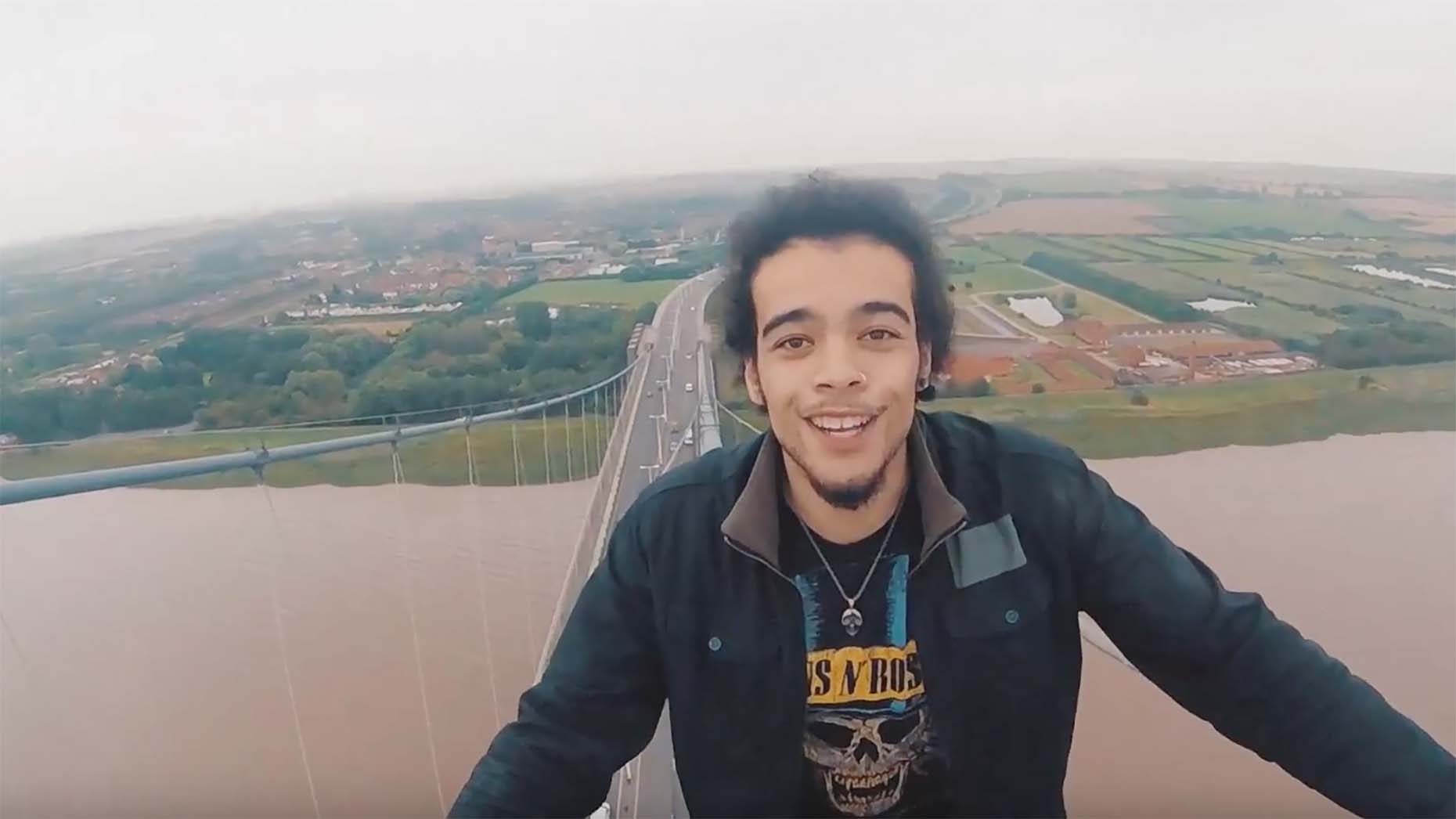 'Copycat' climbers have posted a video of themselves taking on Humber Bridge, just months after YouTube channel Night Scape posted their terrifying and extremely dangerous daredevil stunt.
The footage published on Friday, July 28 by YouTuber Jay Swingler shows two young people climbing the bridge before being spotted by police.
This comes just months after the Humber Bridge Board issued a warning to those attempting to climb the bridge that new security measures would be put it place.
However, the group managed to avoid security as work to the four access points to the bridge had not yet been completed.
A spokesperson for the Humber Bridge said: "It is unfortunate to see a copycat attempt to reach the top of the bridge. We strongly advise people against climbing the cables as it puts themselves and ordinary bridge users at risk, and places an unnecessary burden on the emergency services.
"We will be pursuing a private prosecution against the individuals involved for breach of our byelaws, which prohibit people from climbing the Humber Bridge in this manner.
"After climbers reached the top of the Humber Bridge in May, we announced a review of security around the access points to the cables. Work has been ongoing since that time to ensure gaining unauthorised access to the cables is much more difficult than it used to be.
"When the latest breach occurred on Wednesday, this work had been completed on three out of the four access points. The climbers choose the only access point that had yet to be updated. Work was completed to update the final access point on Friday, July 28, the day after the most recent attempt.
"We're very confident that the security around the access points will prevent the vast majority of people from accessing the cables. However, we have always maintained that it would be impossible to stop absolutely everyone. Experienced climbers, who have no regard for their own safety and that of others, and who are determined to reach the top, will try to bypass whatever security is in place."