August 24, 2017 2.03 pm
This story is over 52 months old
Gold rush: Iron age treasure discovered in Lincoln
A hoard of gold and silver Iron Age coins dating back to the dawn of the Roman conquest have been unearthed by metal detectorists in Lincoln. Sean Scargill and Hugh Jenkins made the extraordinary discovery in a field near Riseholme. The collection contained 282 coins with the stamped names of local rulers, dated before the Roman…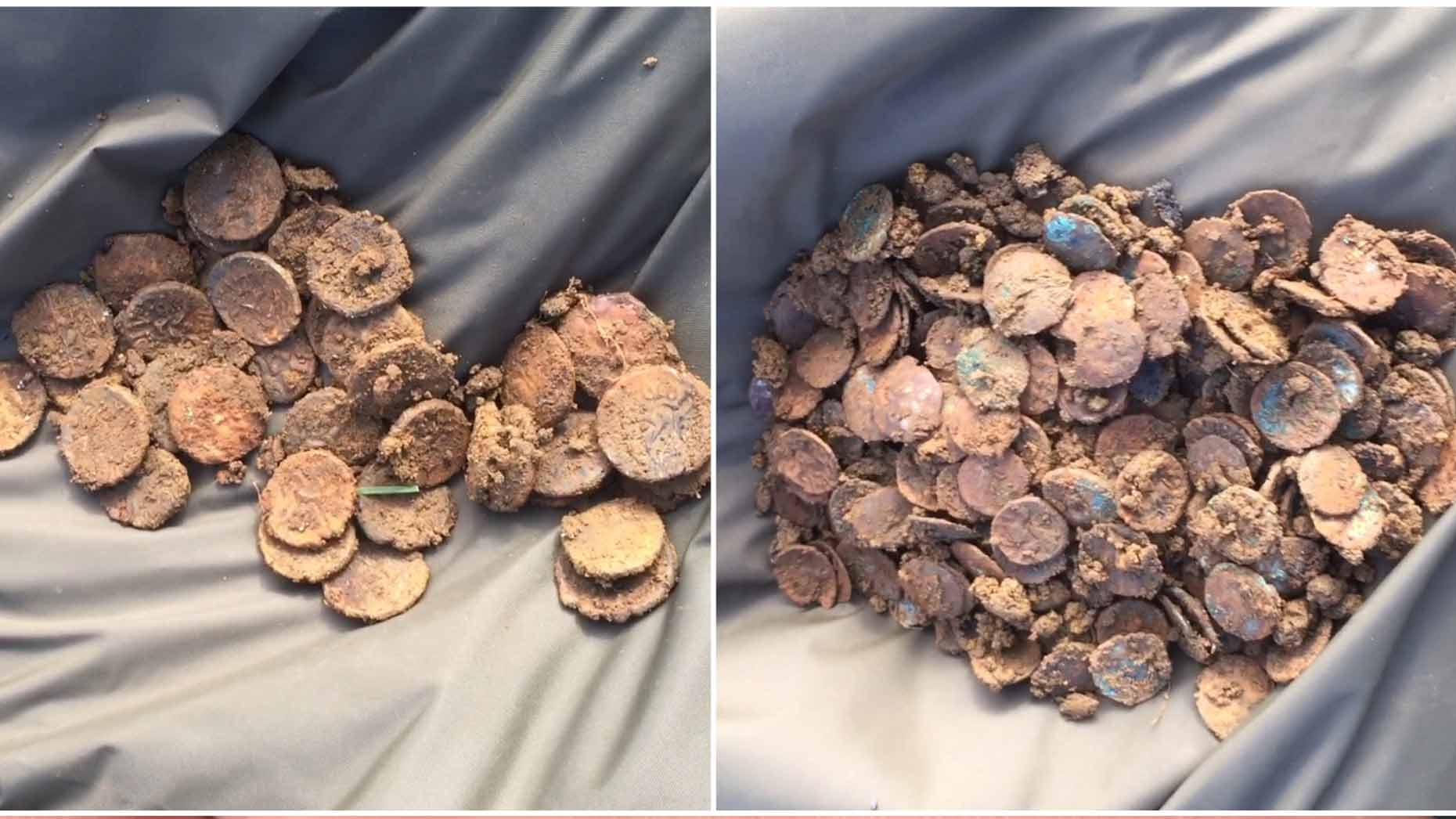 A hoard of gold and silver Iron Age coins dating back to the dawn of the Roman conquest have been unearthed by metal detectorists in Lincoln.
Sean Scargill and Hugh Jenkins made the extraordinary discovery in a field near Riseholme.
The collection contained 282 coins with the stamped names of local rulers, dated before the Roman invasion of AD 43.
They were discovered in fragments of a pot.
The find will go out to valuation in two months.
Sean Scargill said: "It was an incredible day as you can imagine.
Hugh and I consider ourselves extremely lucky to have discovered something that had remained untouched for nearly 2000 years.
"We are really looking foward to learning what it will contribute to the local history of the region"
Dr Adam Daubney, Finds Liaison Officer at Lincolnshire County Council, said: "The findings offer a fascinating glimpse into a period of history when huge political changes were occurring."
He went on to state that many of the names found on the coins such as Dumnocoveros, Tigirseno, and Volisios are some of the earliest personal names to be recorded in the region.
A survey is currently being conducted by the University of Lincoln who own the discovery site, in order to understand why the coins were buried.
Further fieldwork is now planned and the site is being protected and monitored by the University.
Professor Carenza Lewis, from the University of Lincoln, said: "It's a find of national significance because it dates to the period of the Roman Conquest which transformed our country's history."
"Finding this valuable late Iron Age hoard so close to an early Roman burial mound, which must have contained someone very important, will help us understand the impact of the Roman takeover on local people and their rulers."